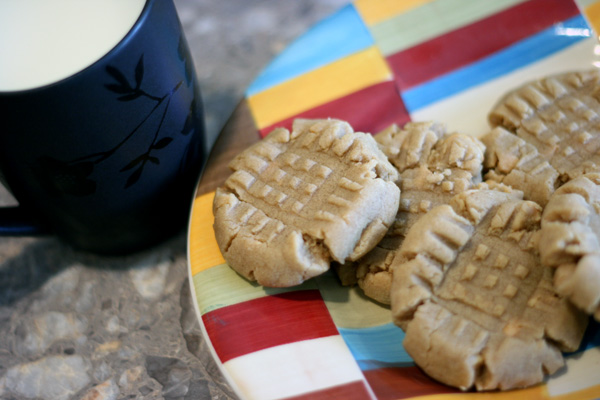 These Peanut Butter Cookies are a family favorite that I remember making many, many times growing up.  Yum!  I can still remember the smell of warm peanut butter filling the house and picture the counter full of cooling Peanut Butter Cookies.  These are seriously the best peanut butter cookies I have ever tasted.  I prefer these cookies to be soft and chewy, but they can also be cooked a little longer for a crunchier Peanut Butter Cookie.  Chewy or crunchy, they are still delicious!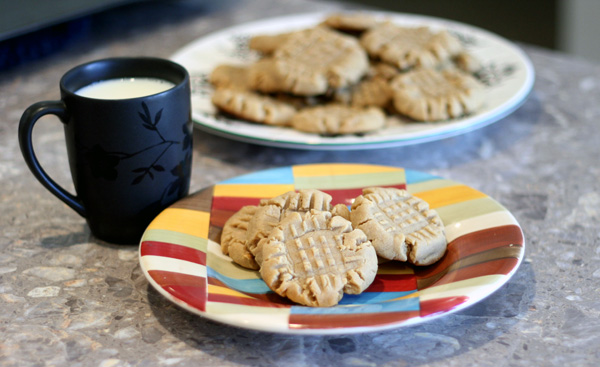 Ingredients: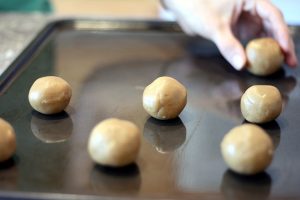 1 ¼ Cups Flour
¾ teaspoon Baking Soda
¼ teaspoon Salt
½ Cup Butter
1 Cup Crunchy Peanut Butter
½ Cup Sugar
½ Cup Brown Sugar
1 Egg
½ teaspoon Vanilla Extract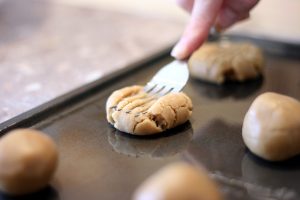 Preheat oven to 375°F.
Combine flour, baking soda and salt together in a bowl and set aside.
In the bowl of an electric mixer, combine butter, peanut butter, sugar, brown sugar, egg and vanilla.  Slowly add in flour mixture and mix until fully incorporated.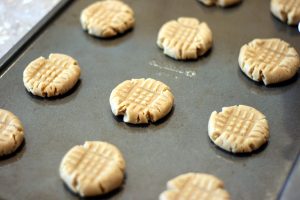 Form dough into balls, place on a greased baking sheet and smash down with a fork twice to make an X.
For crunchy cookies bake until golden brown, about 9 minutes.  For soft cookies bake 5 minutes.  Let cool on baking sheets for a couple minutes before removing.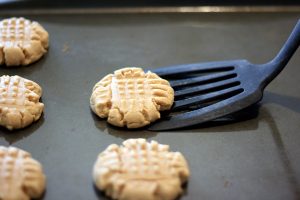 Yield: about 30 cookies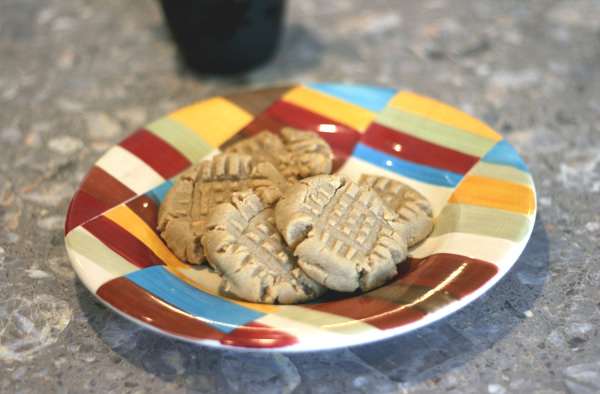 OK, I couldn't stop taking pictures of these amazingly delicious Peanut Butter Cookies!  I think I might go make more!