Butternut squash risotto is a creamy rice dish made with butternut squash and parmesan cheese. This is a great, cozy meal to make during the fall. It is a very filling and delicious dinner.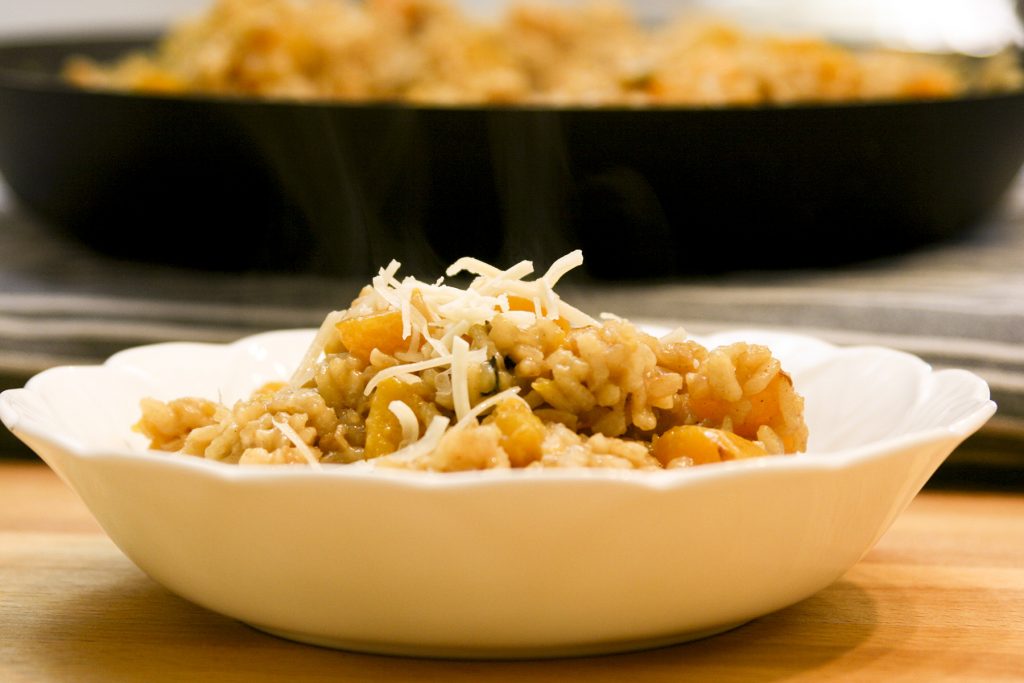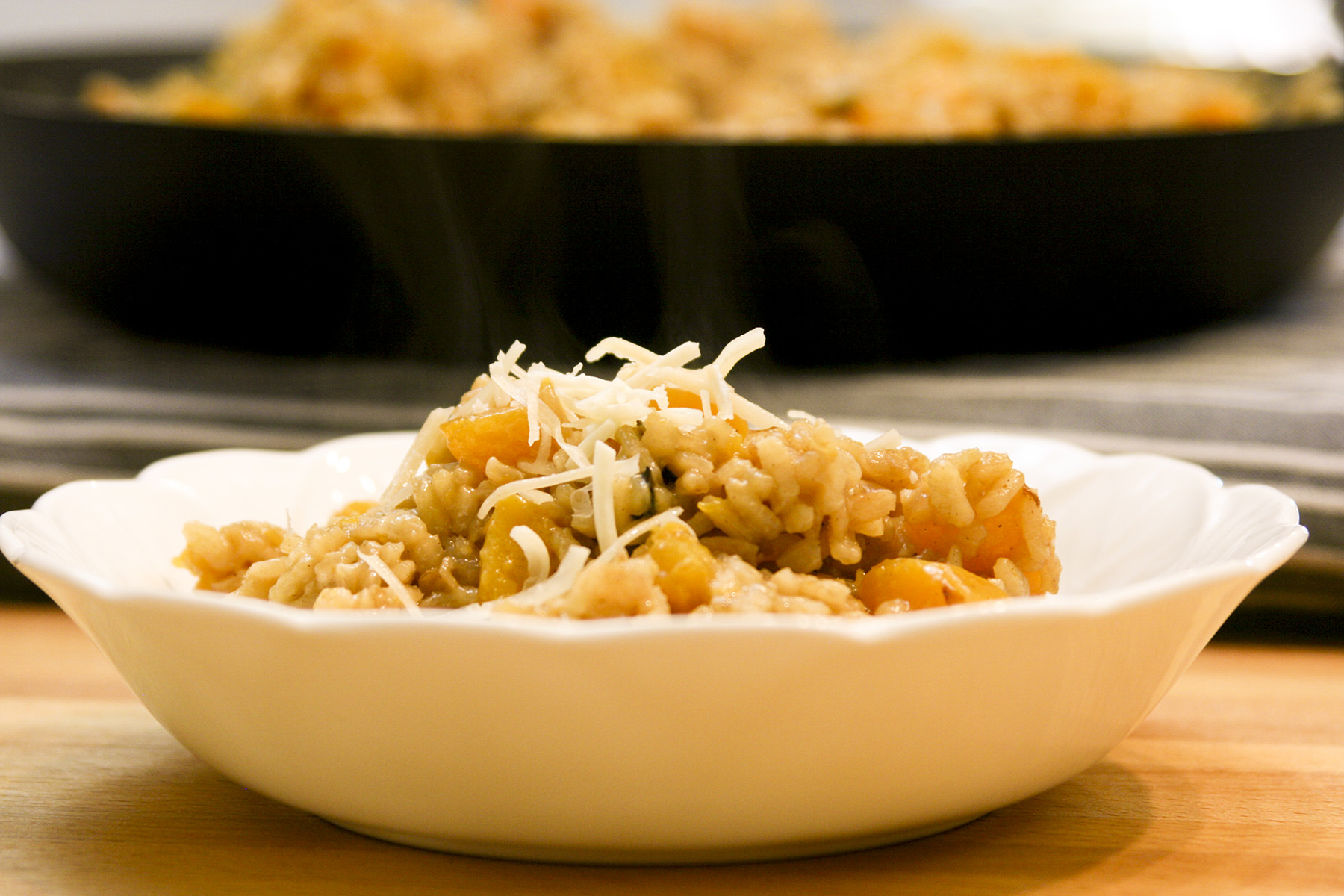 I love butternut squash! It is delicious, easy to cook with, and can be used in a variety of ways. Risotto is one of my favorite foods and this butternut squash risotto is the very best way to make it. If you haven't made risotto before, you are really missing out.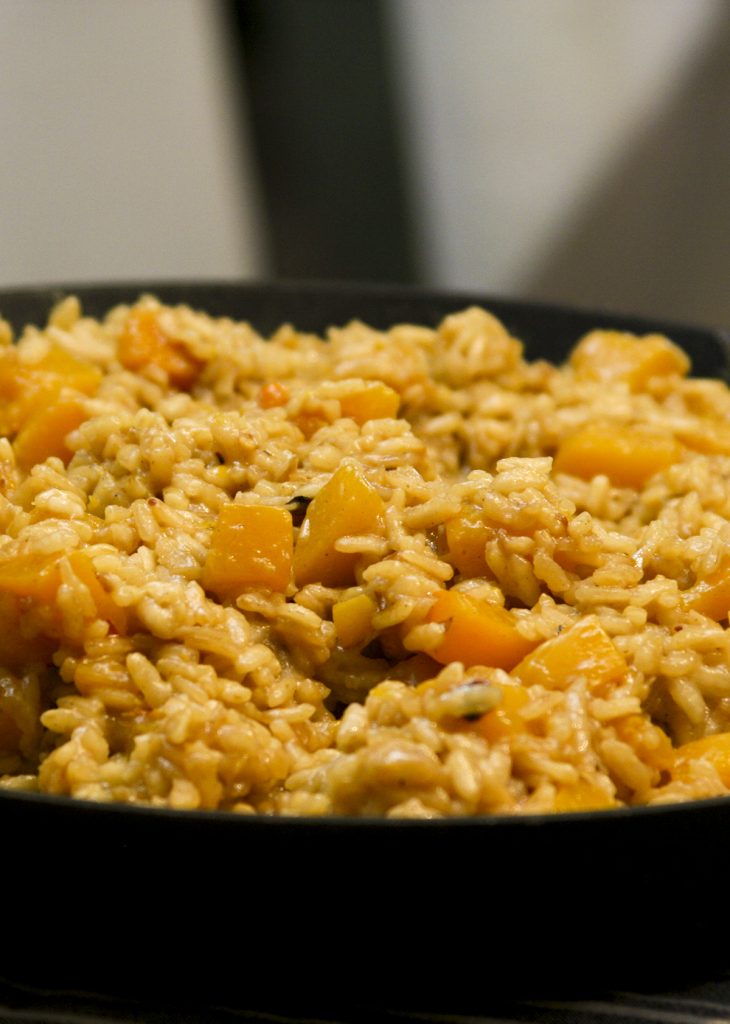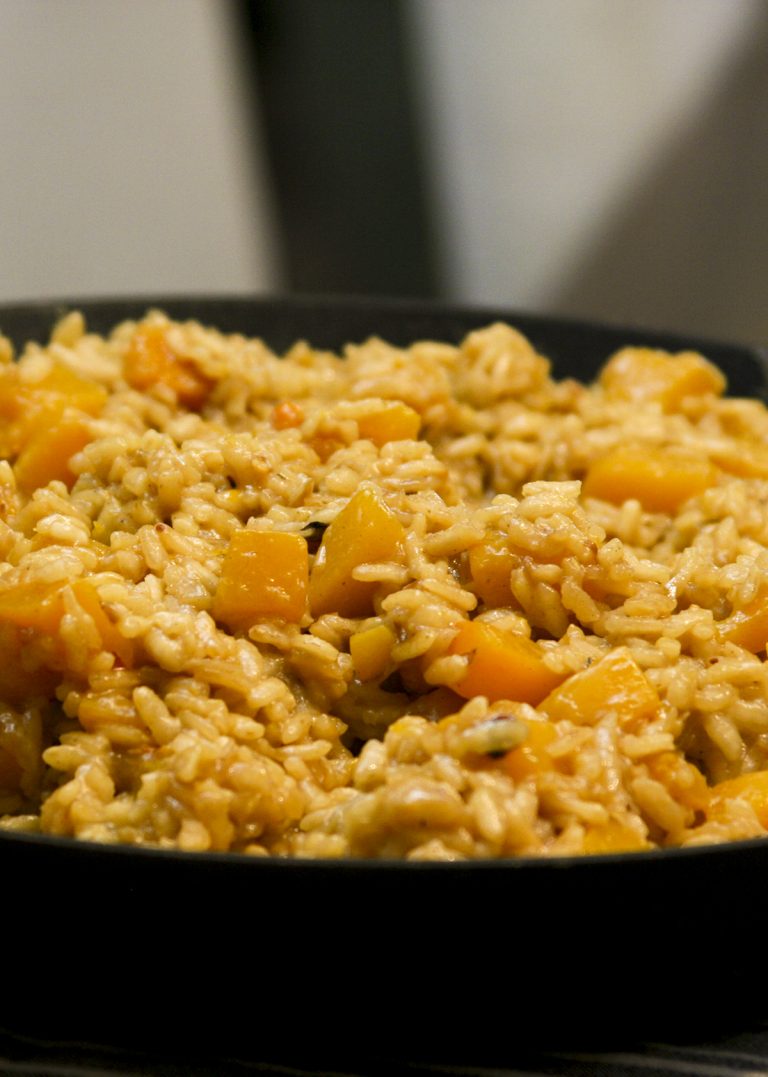 What Type Of Rice To Use
I made this with Arborio rice, which is a type of short grain white rice. I have also made it with short grain brown rice and it is great both ways. Brown rice has more nutrients that white rice, so I'll let you decide what to use. I really like the nutty flavor of brown rice in this risotto. Often I will just use Arborio because it cooks much faster than brown rice. Arborio rice will take about 15 minutes, where brown rice will take 45 minutes. Also, plan on using about a cup more of chicken broth if you use brown rice.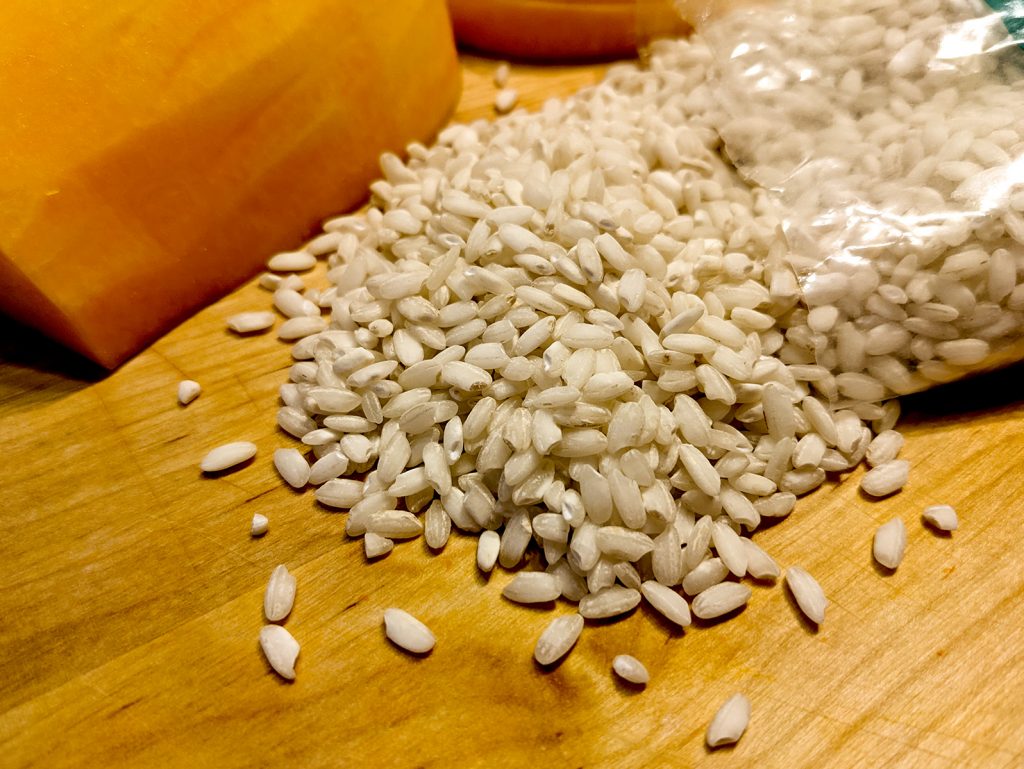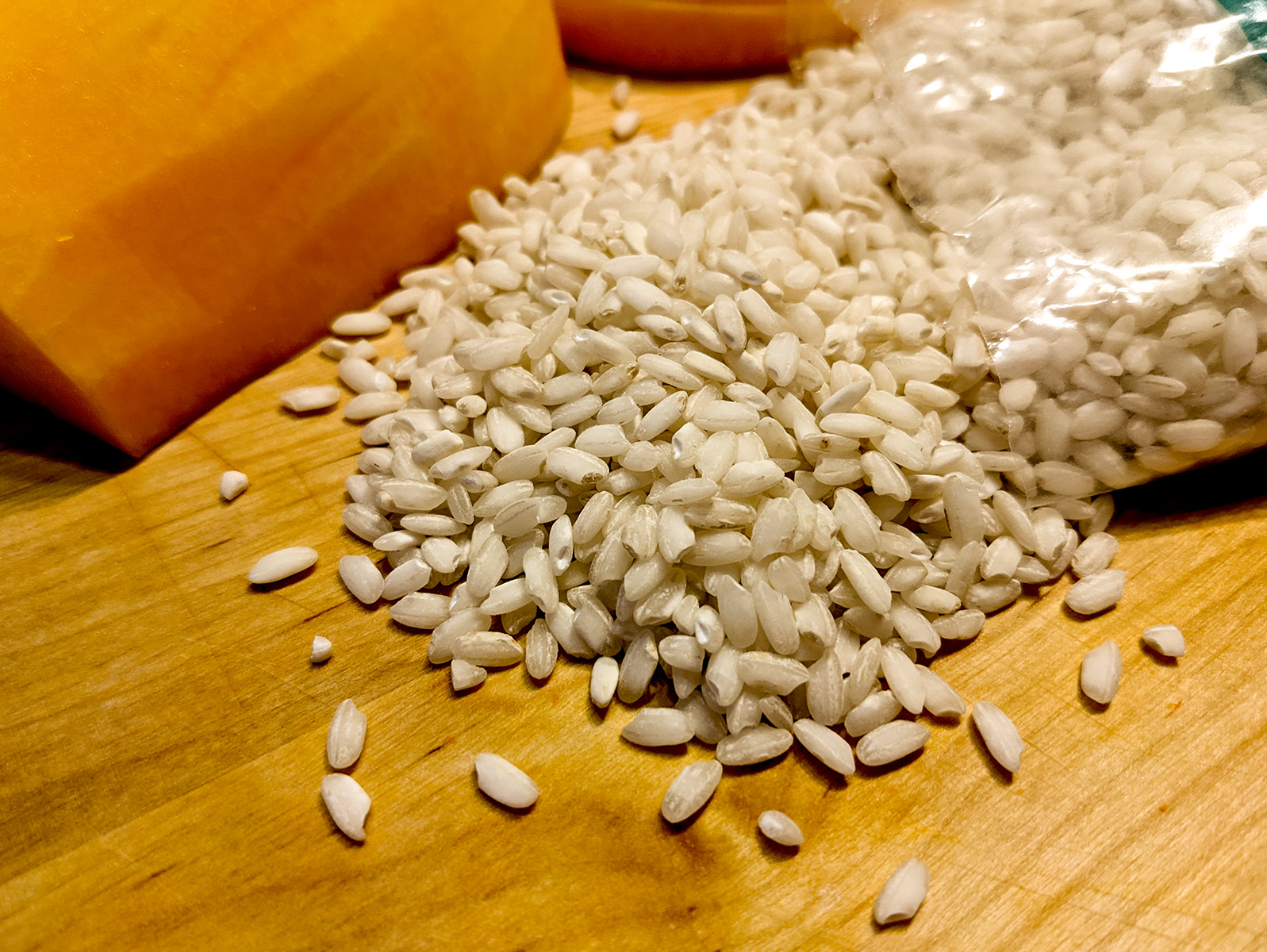 How To Make Butternut Squash Risotto
Peel the butternut squash then cut it in half lengthwise. Scoop out the seeds and discard. I like to use a grapefruit spoon to scoop out the seeds. Cut the butternut squash into half inch cubes.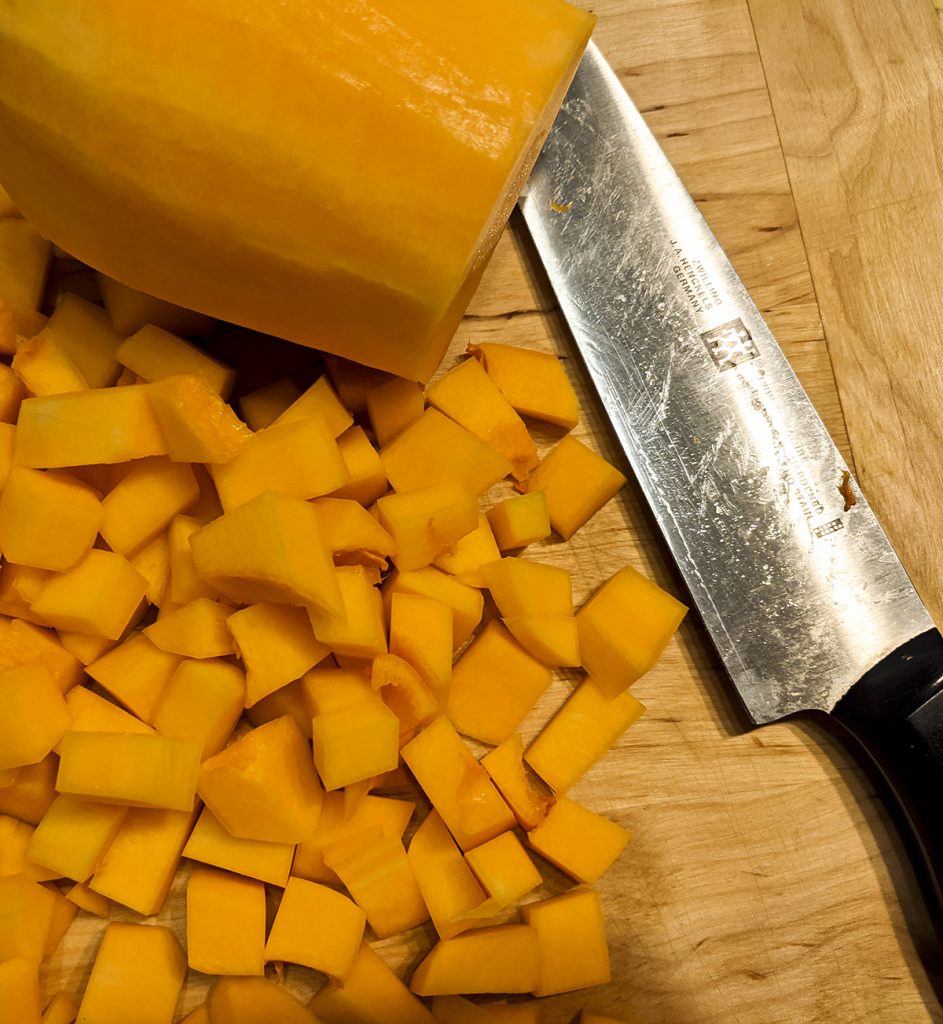 Sauté the onion until softened and browned. Add in the butternut squash along with some crushed red pepper. I only add a little crushed red pepper, but feel free to add more if you like some heat. Cook the butternut squash for a couple minutes.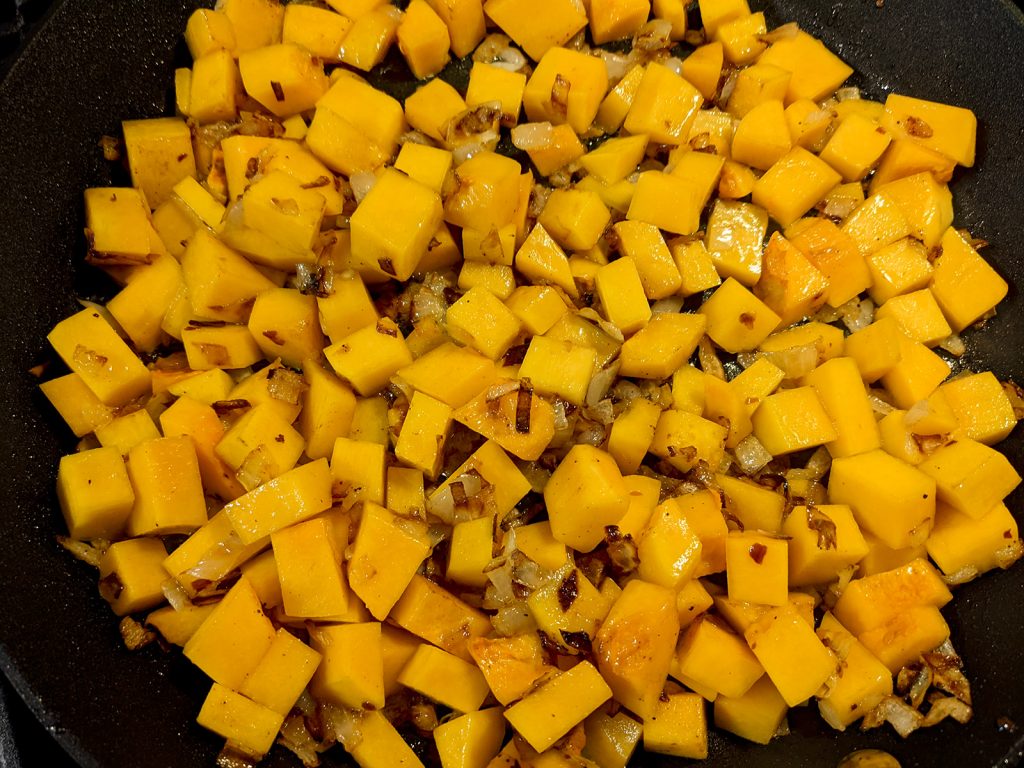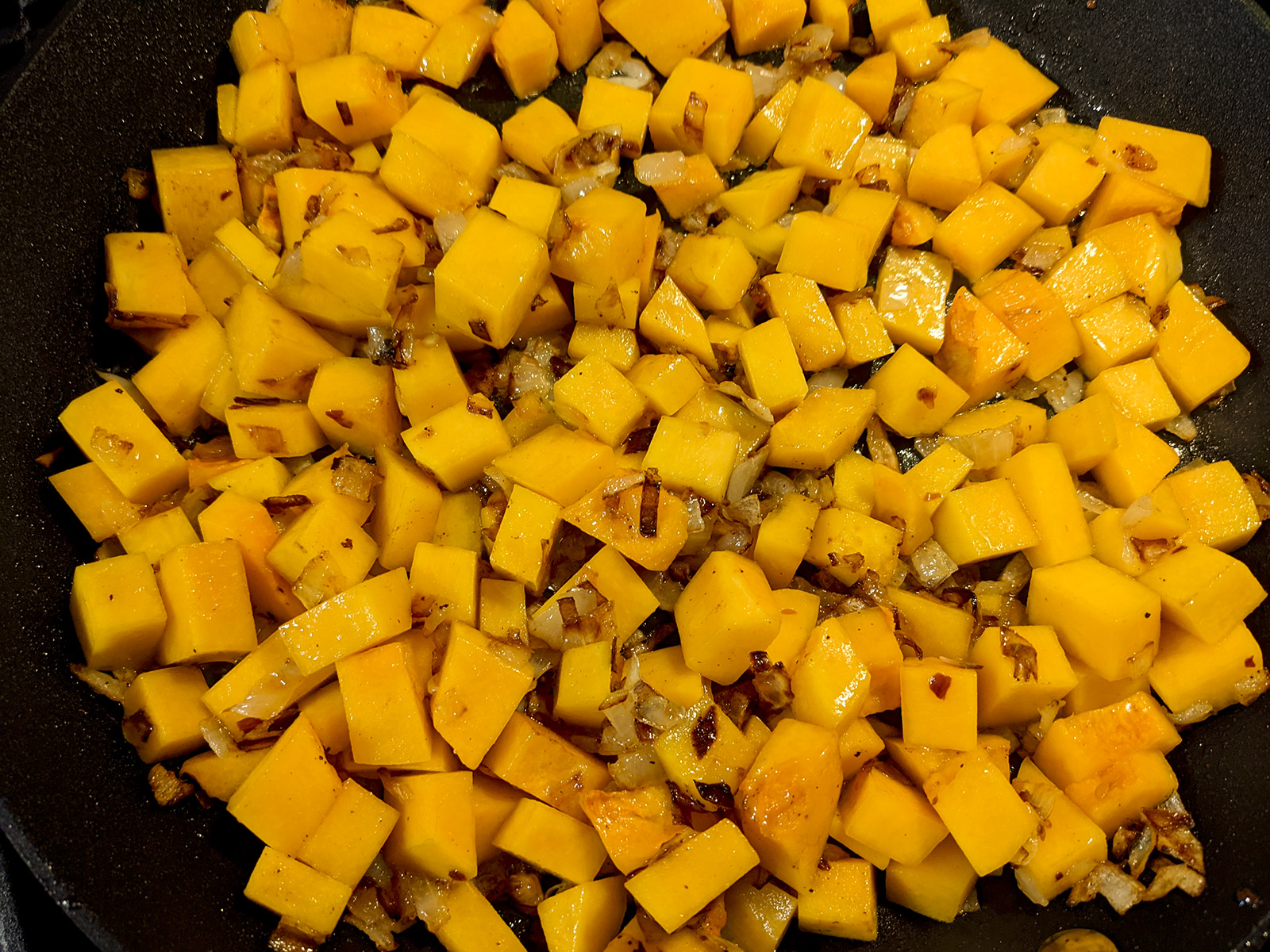 Add the rice and cook for a couple minutes to toast the rice. This will add some great flavor to the risotto, so don't skip this step. Slowly pour in a ladle of warm chicken broth, stir and wait for it to be absorbed by the rice. Repeat adding broth and stirring until the rice is cooked and creamy. Lastly, stir in sage, butter, and parmesan cheese.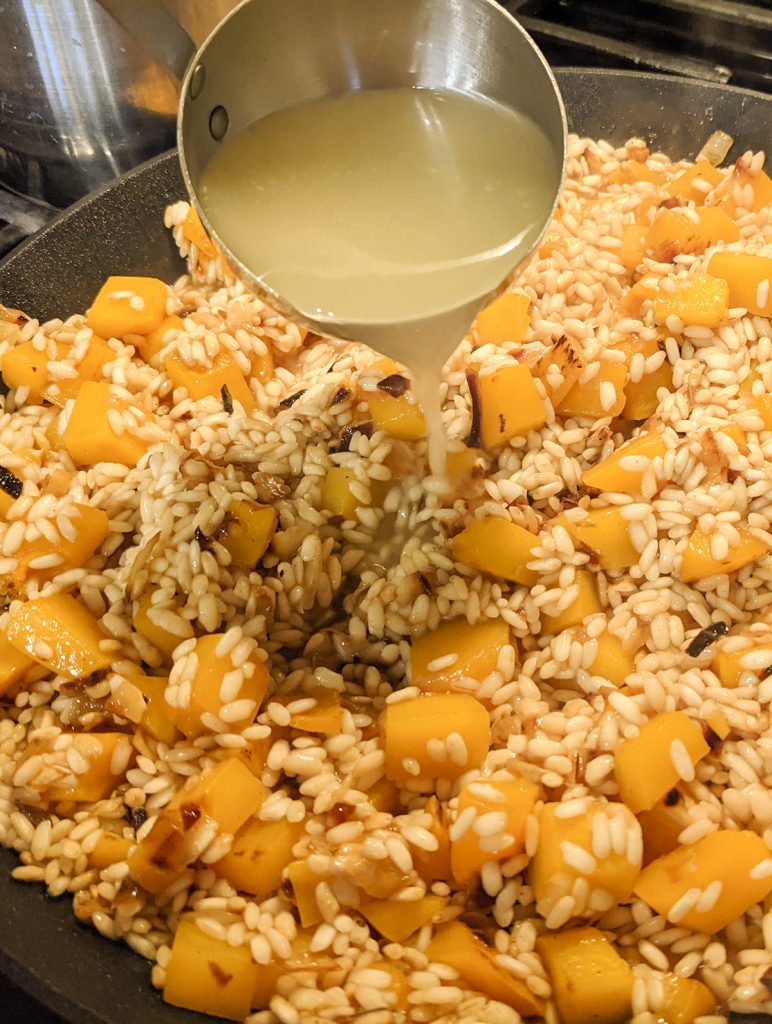 Connect With Us!
If you try this recipe, please leave a comment and star rating below to let us know how it turned out! We would also love to connect with you on Facebook, Instagram, or Pinterest. Tag @chloestrayblog or #chloestray to show us your food!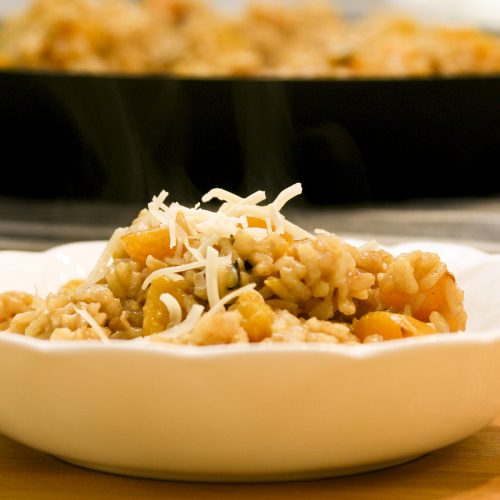 Butternut Squash Risotto
Butternut squash risotto is a creamy rice dish made with butternut squash and parmesan cheese. This is a great, cozy meal to make during the fall.
Ingredients
6

cups

chicken broth

½

cup

unsalted butter

1

onion,

chopped

⅙

teaspoon

crushed red pepper

1

pound

butternut squash

2

cups

Arborio rice

1

teaspoon

dried sage

¾

cup

parmesan cheese
Instructions
Simmer the chicken broth in a sauce pot.

Melt half of the butter in a large skillet over medium-high heat and cook the onion until tender.

While the onion is cooking, prepare the butternut squash.  Peel the squash, cut it in half, and scoop out the seeds (a grapefruit spoon works well for this). Chop it into half inch cubes.

To the onions, add crushed red pepper and the butternut squash.  Cook for 2-3 minutes and then add the rice.  Toast the grains slightly.  This will take only a few minutes.

Once the grains are toasted, it's time to start adding the broth.  Turn down the heat to medium.  Add a ladle full of the simmering broth at a time, waiting until almost all the liquid is absorbed to add more.  Stir every time more liquid is added.  Make sure the pan doesn't get completely dry because the rice will burn quickly if there is no liquid.  Don't worry about using every drop of the broth, just use as mush as you need.  It will be done when the rice is tender and creamy.  It takes about 15 minutes.

Turn off the heat and stir in the remaining butter, sage and cheese.