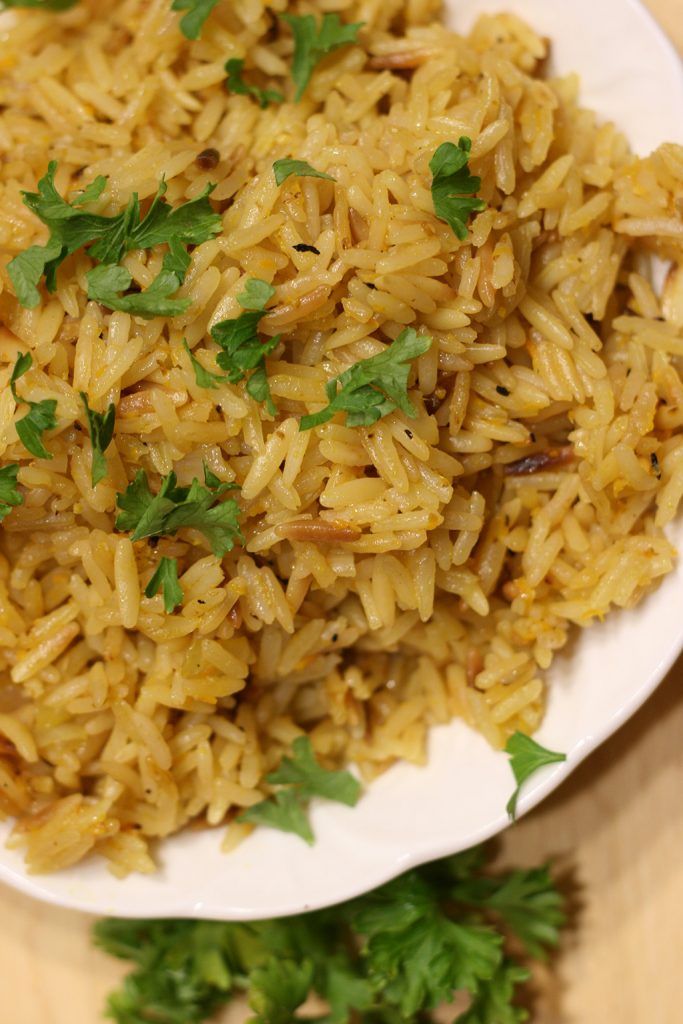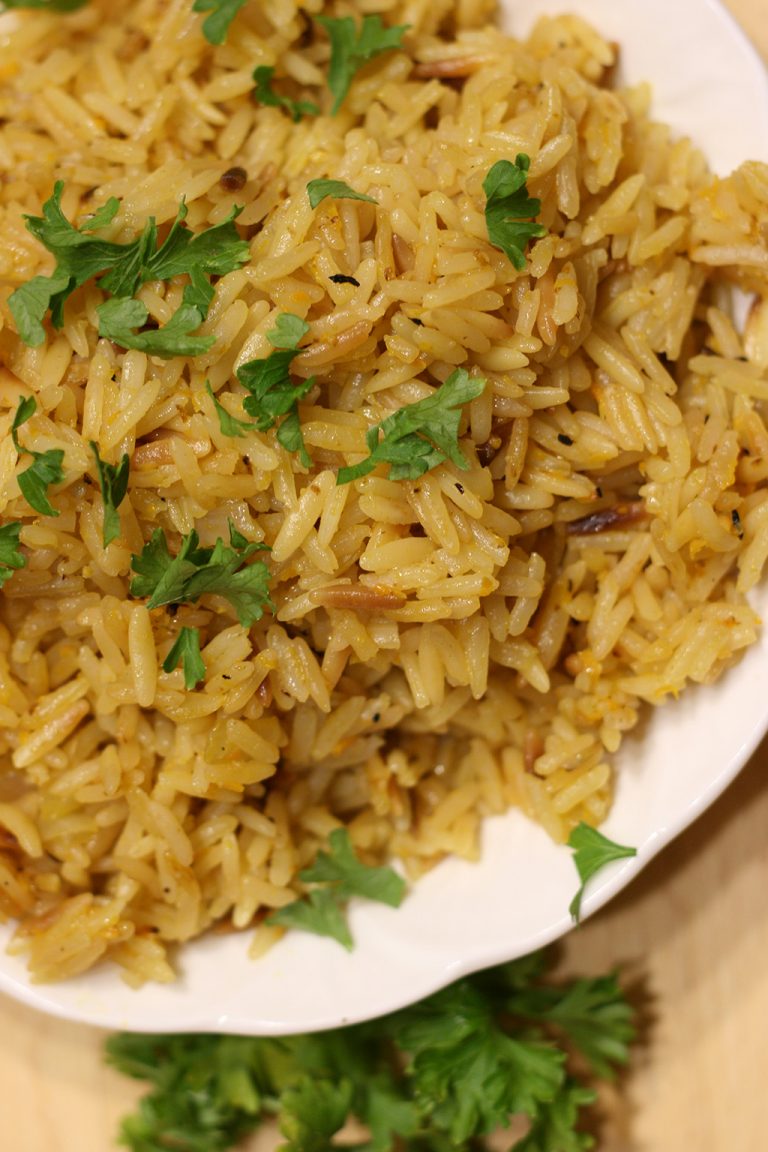 Rice pilaf is an easy way to add tons of flavor to rice. I like to shred the carrots with the smallest grater I have to get it finely grated. This is a super delicious side dish that would go great with chicken, steak, fish, and much more.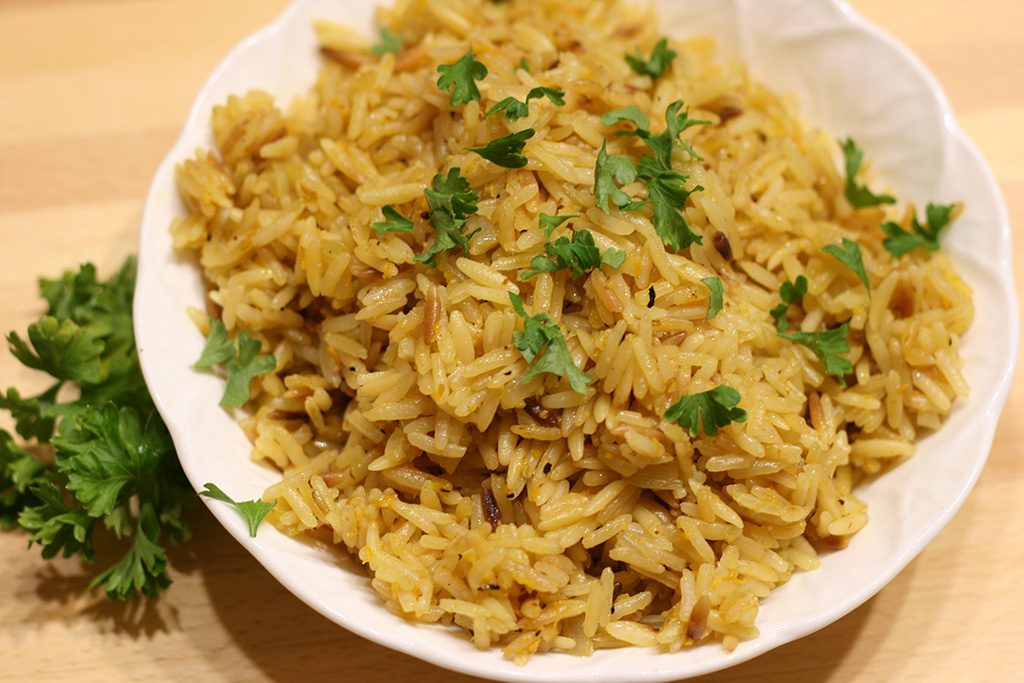 Ingredients:
1 Tablespoon olive oil
1/4 cup finely shredded carrots
1/4 cup finely chopped red onion
1 Tablespoon butter
1 cup Jasmine rice
1/4 cup orzo pasta
salt & pepper
2 cups chicken broth
Heat olive oil in a medium sized pot over medium high heat. Cook carrots and onion until softened, about 5 minutes.
Stir in butter, rice, and orzo, cooking until browned. Season with salt and pepper.
Pour in chicken broth, bring to a bubble, and reduce heat to low. Simmer until rice and orzo is cooked, about 10 minutes.
Yield: 4 servings