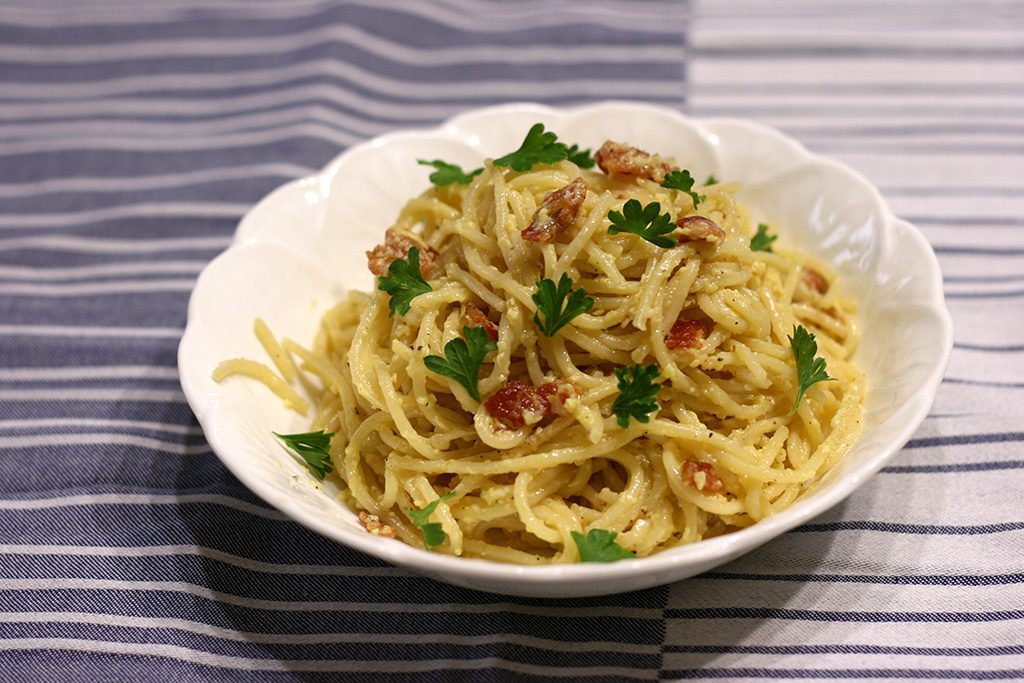 Carbonara is a classic Italian pasta made of egg, hard cheese, pepper, and guanciale, which is cured pork cheek. I wanted to make this dish easy for you all, so I just used bacon as it's easily found in the grocery store.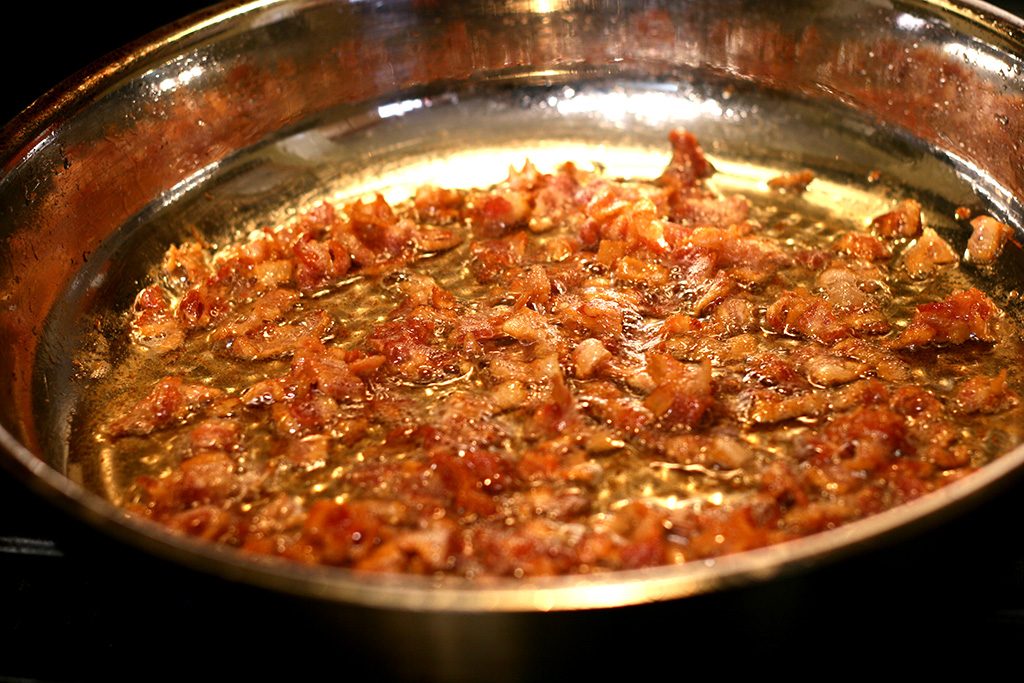 This pasta reminds me of breakfast since it's eggs and bacon. I do love breakfast!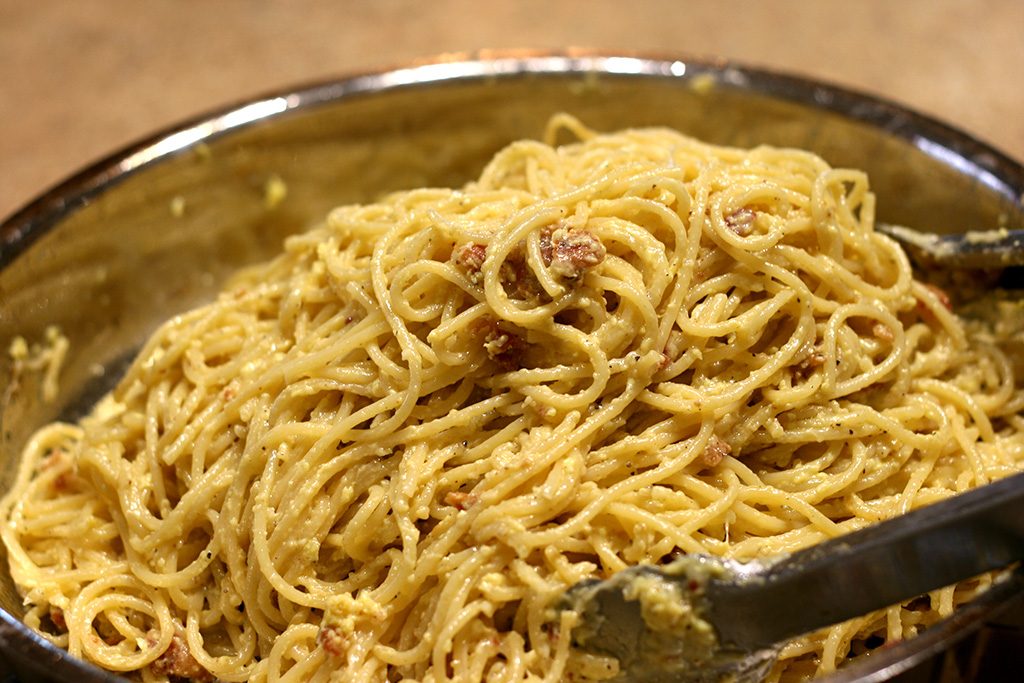 Ingredients:
1 lb spaghetti noodles
1/2 lb bacon, chopped
6 cloves garlic, minced
freshly ground pepper
1 cup parmesan cheese, shredded
4 eggs, beaten
handfull parsley for garnish
Bring a large pot of water to a boil and cook spaghetti until al dente. Don't drain.
While the pasta is cooking, heat a large sauté pan over medium/high heat. Cook bacon until crispy, about 5 minutes. Add garlic and lots of freshly ground pepper, cooking about 1 minute.
In a bowl, beat together eggs and parmesan cheese.
Using tongs, move the pasta right from the cooking water to the sauté pan. Add 1/2 cup pasta cooking water to the pan. Slowly pour in the egg and cheese mixture while stirring the pasta with tongs. Season to taste with salt and pepper.
Serve with parsley and extra parmesan cheese.
Yield: 4 servings