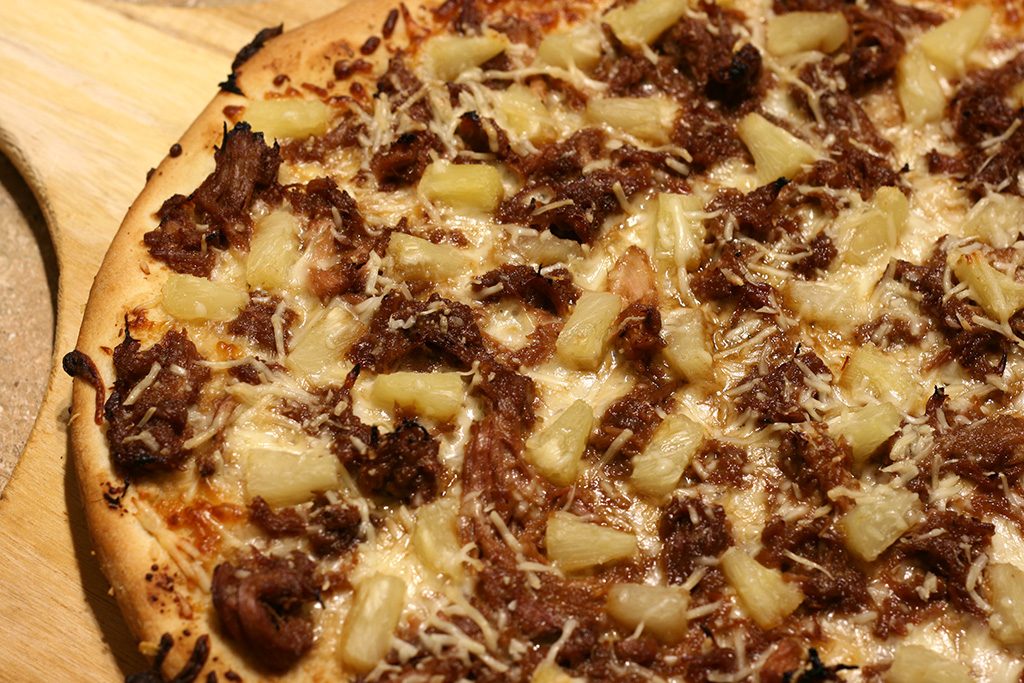 This pizza uses shredded Kalua pork, pineapple, and teriyaki sauce. If you like those, then you will like this pizza.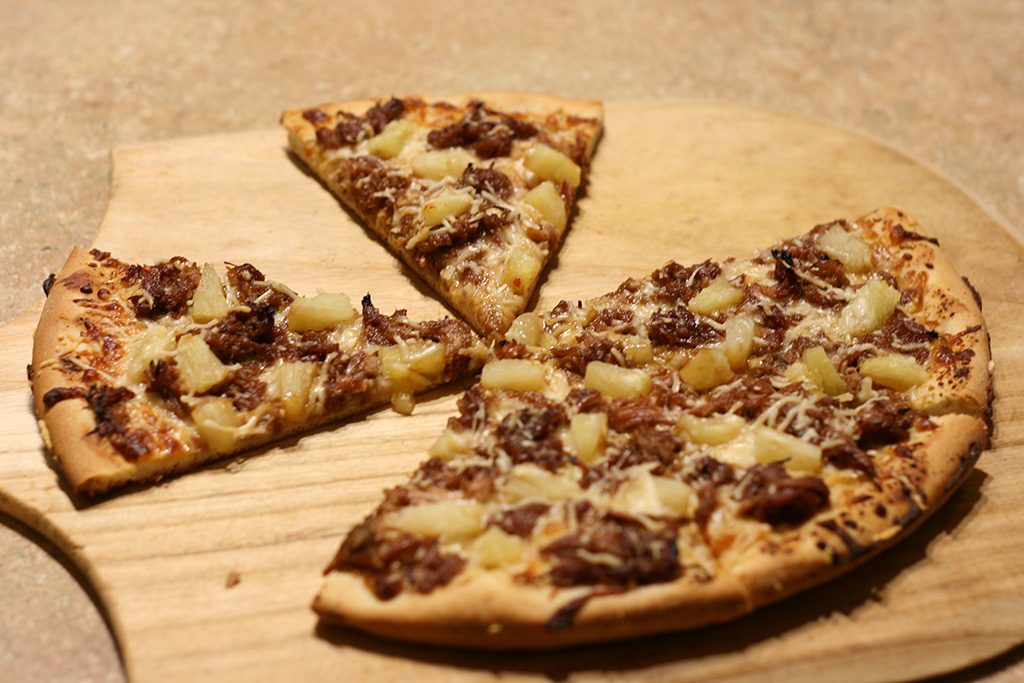 Ingredients:
pizza dough, enough for one pizza
20 oz can pineapple tidbits, juice reserved
2 Tablespoons lite soy sauce
1 Tablespoon brown sugar
1/4 teaspoon ground ginger
1/4 teaspoon garlic powder
1/8 teaspoon crushed red pepper
1 cup shredded Kalua pork
1/2 cup pineapple tidbits
1 cup mozzarella cheese, shredded
1/4 cup parmesan cheese, shredded
Preheat oven to 500°F. Lightly grease a pizza pan with non stick cooking spray and place rolled out dough on the pan.
In a small saucepan over medium-high heat, combine 1/2 cup of the reserved pineapple juice, soy sauce, brown sugar, ginger, garlic, and crushed red pepper. Bring to a bubble, reduce heat, and simmer for 5 minutes to reduce.
Spread 1 Tablespoon sauce onto the pizza dough. Mix shredded pork with the remaining sauce.
Sprinkle the mozzarella cheese on the pizza, followed by the pork and pineapple. Top with parmesan cheese.
Bake for 12 minutes, turning half way through.
Yield: 1 pizza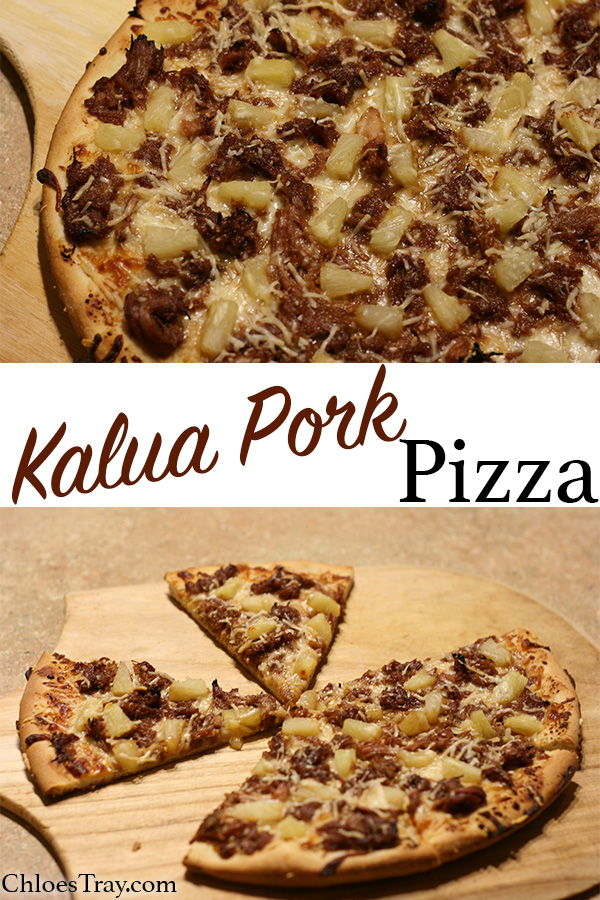 Please follow and like us: