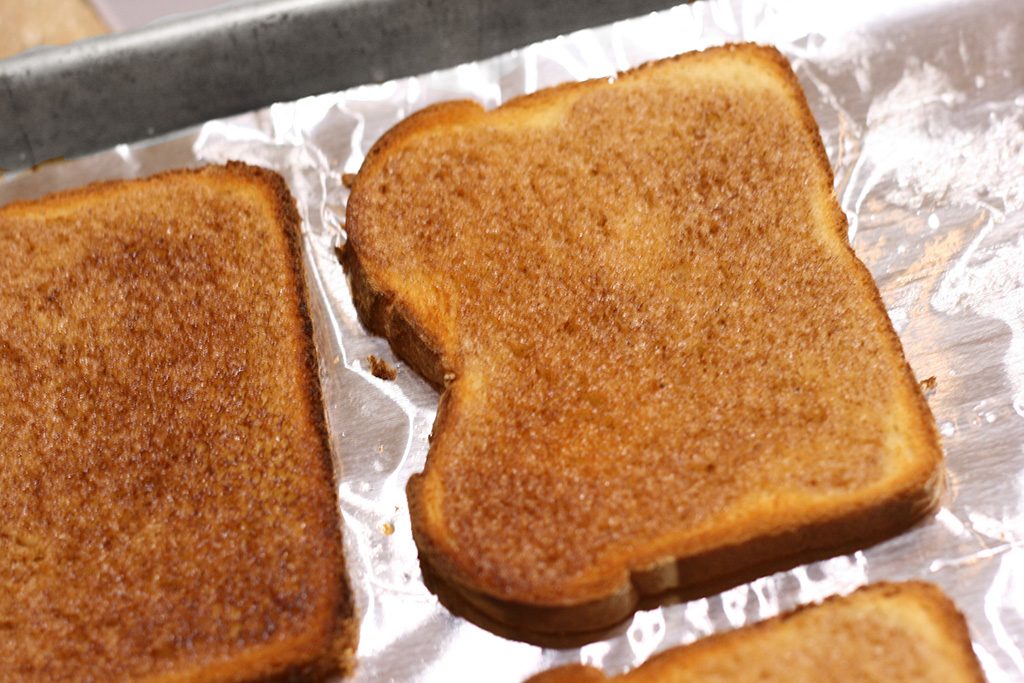 This is not your average toast. It is toast with an amazing maple cinnamon butter spread that is baked and browned in the oven and so good. You might not be able to go back to regular toast after trying this.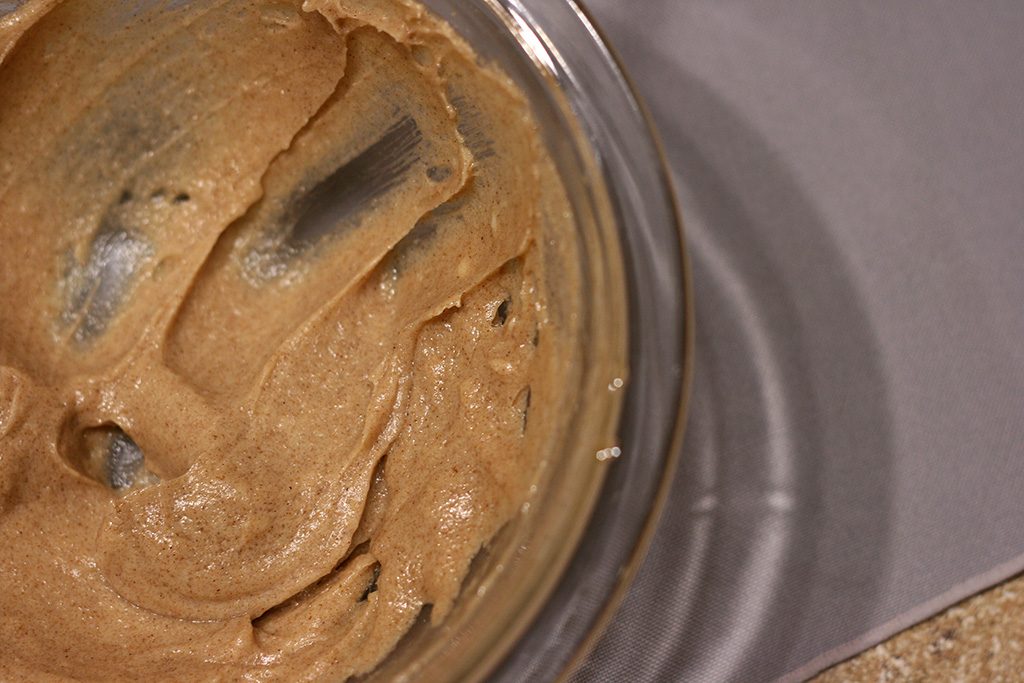 It is so easy to make, just mix up the maple cinnamon butter and spread it on some bread.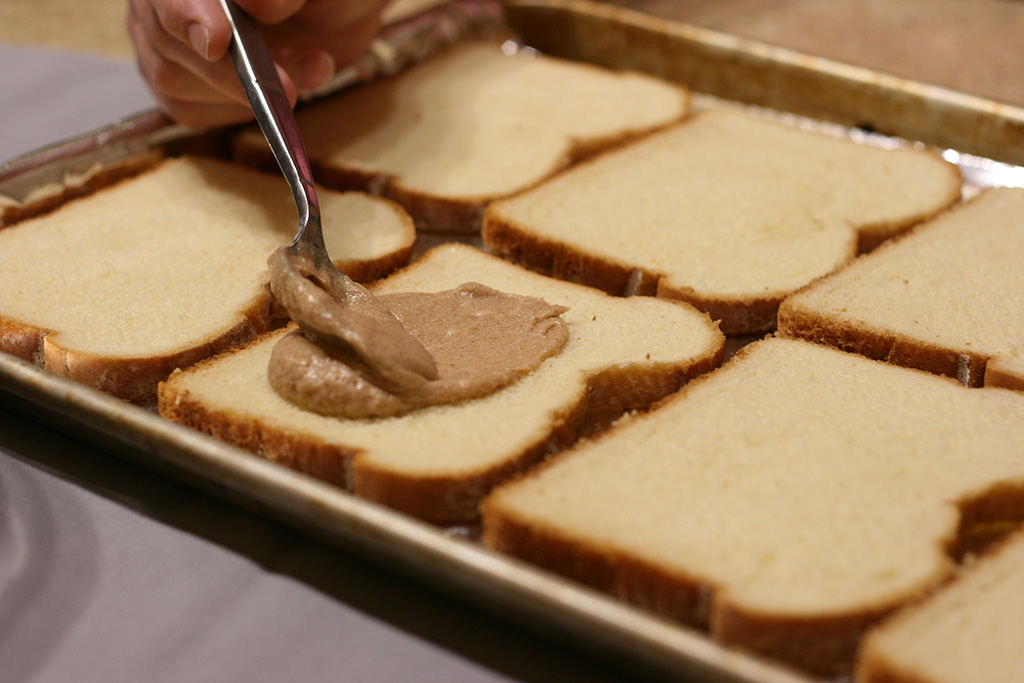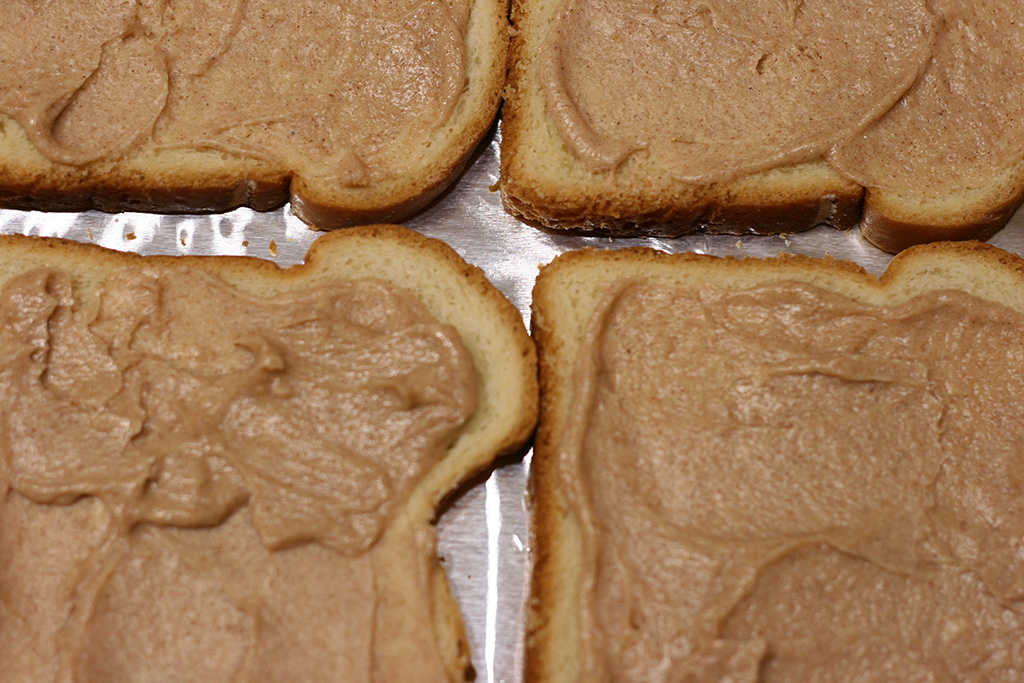 We like to eat this with eggs and bacon for breakfast and sometimes even dinner. You could really eat this toast any time of the day, I won't judge you.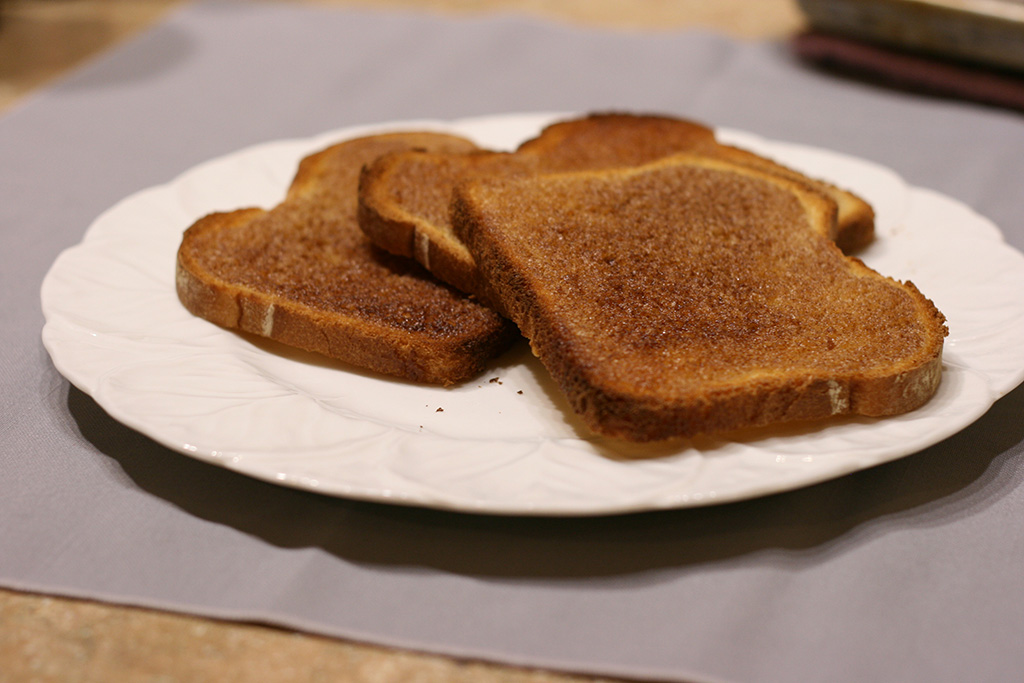 You can even make this and freeze to eat another day. All you need to do is bake and remove from the oven before broiling, then freeze. Just thaw and reheat in the toaster oven or under the broiler when you are ready.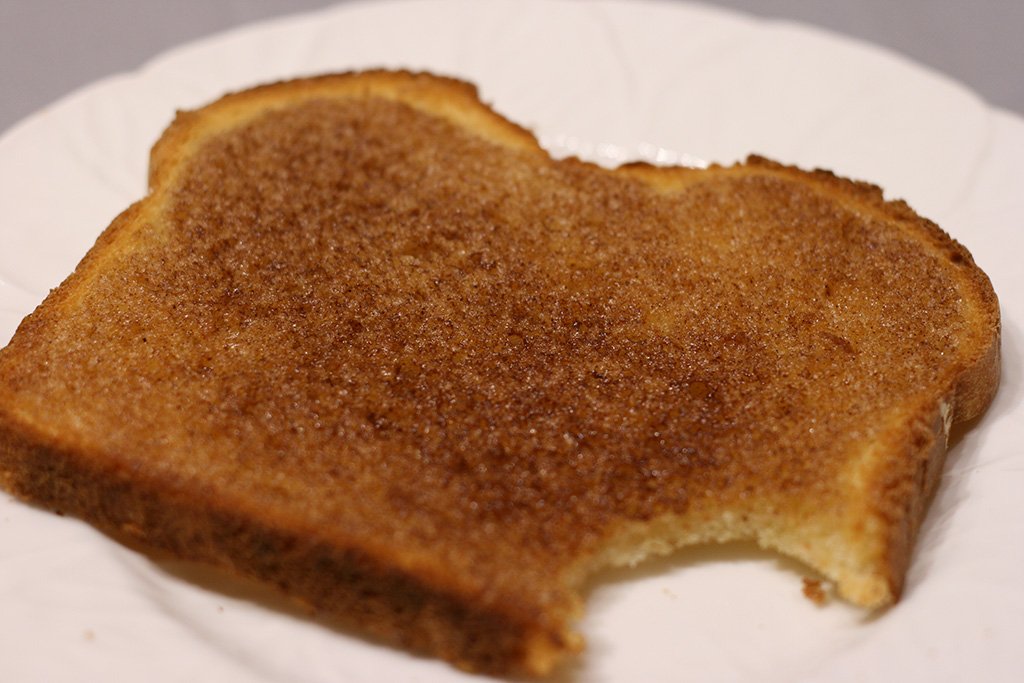 Ingredients:
1 stick butter, softened
1 teaspoon cinnamon
1/2 teaspoon vanilla extract
2 Tablespoons pure maple syrup
1/4 cup sugar
8 slices bread
Preheat oven to 350°F and line a baking sheet with foil.
In a small bowl, stir together butter, cinnamon, vanilla, maple syrup, and sugar until smooth.
Place the bread slices on the baking sheet. Spread maple cinnamon mixture on the slices of bread.
Bake for 10 minutes then turn the broiler on for 1-2 minutes until the maple cinnamon spread is bubbly and the toast starts to brown.
Yield: 8 slices toast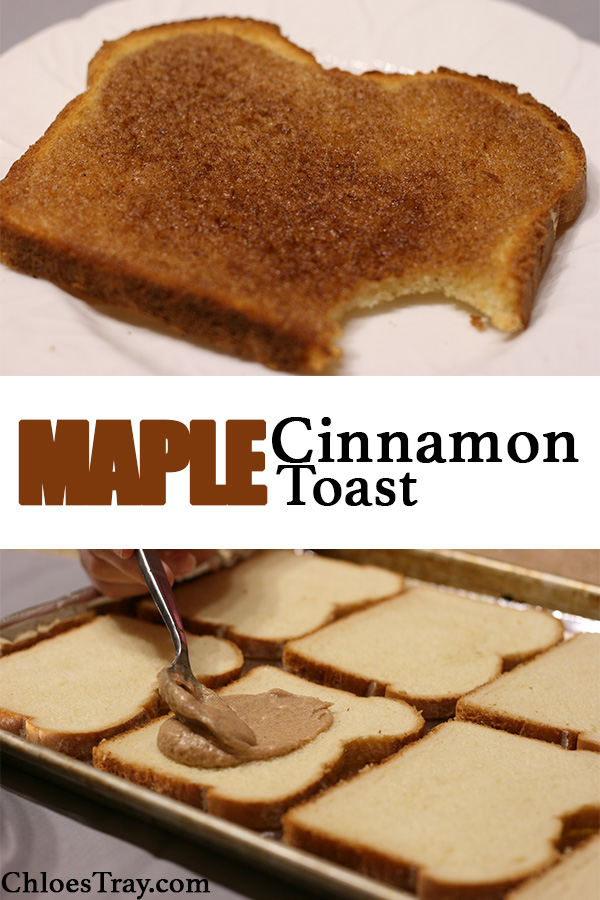 Please follow and like us: