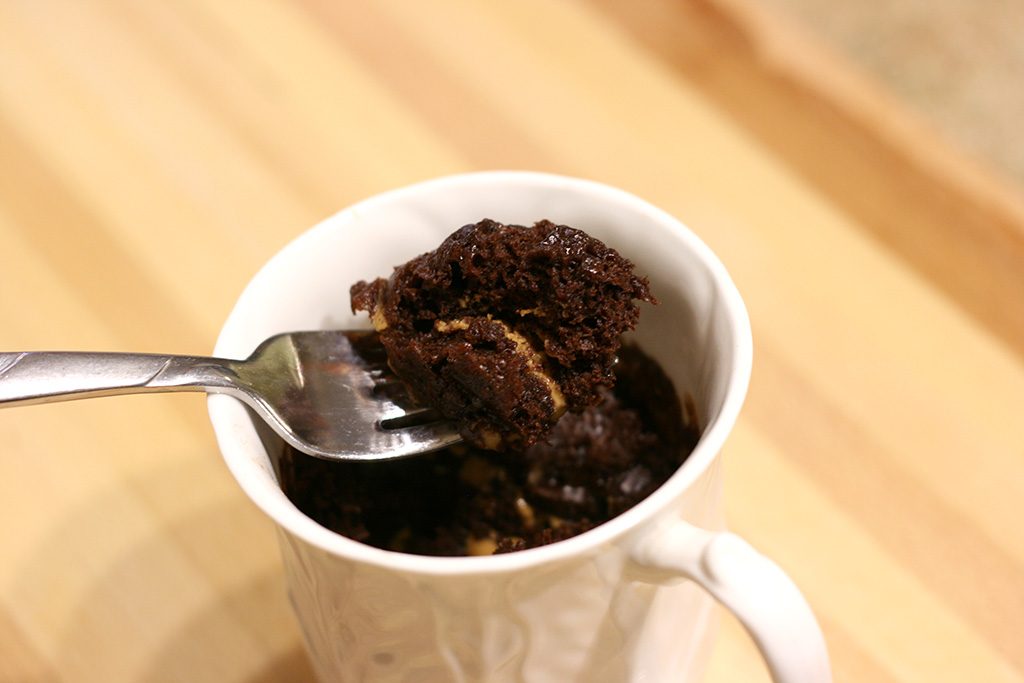 We have been testing out so many different mug cake recipes recently at my house. Some have turned out dry and hard, some are spongy and lacking flavor, and others are just really bad. This recipe turned out really great, so I needed to share it. I think the peanut butter gave it some extra flavor and moisture that it really needed.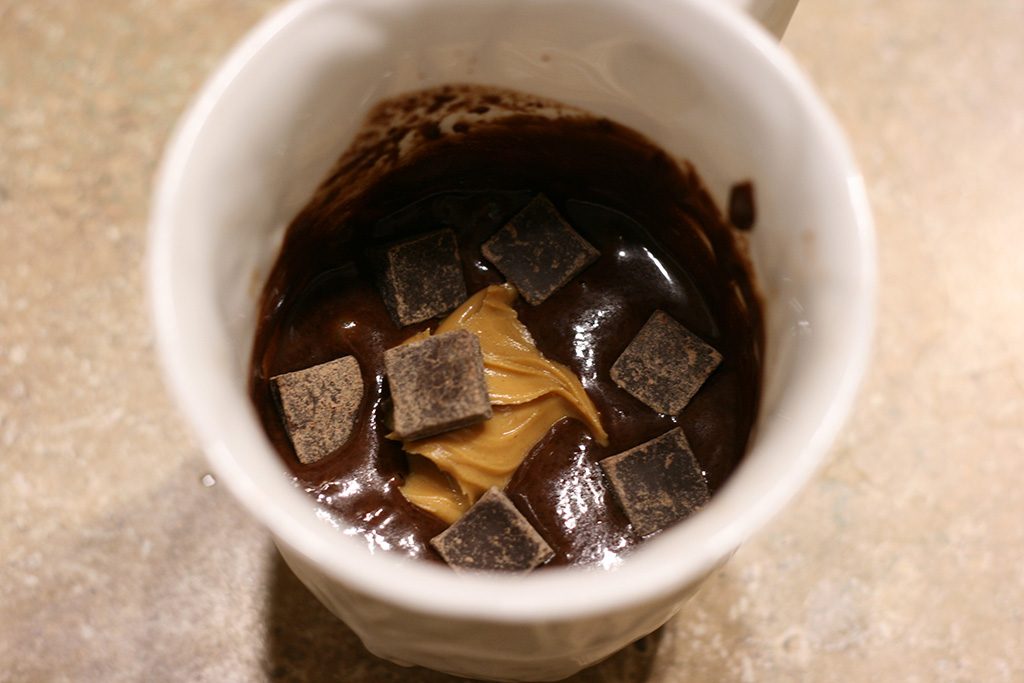 Ingredients:
2 Tablespoons flour
2 Tablespoons sugar
1 Tablespoon cocoa powder
1/4 teaspoon baking powder
pinch of salt
1 Tablespoon vegetable/canola oil
2 Tablespoons milk
1 Tablespoon peanut butter
heaping teaspoon dark chocolate chunks
In a mug, mix together flour, sugar, cocoa powder, baking powder, and salt until well combined.
Add oil and milk, mix until smooth. Add peanut butter and swirl a few times with a knife. Don't mix it all the way in, just enough to make a nice peanut butter swirl. Top with chocolate chunks.
Cook in microwave for 1 minute.
Yield: 1 serving