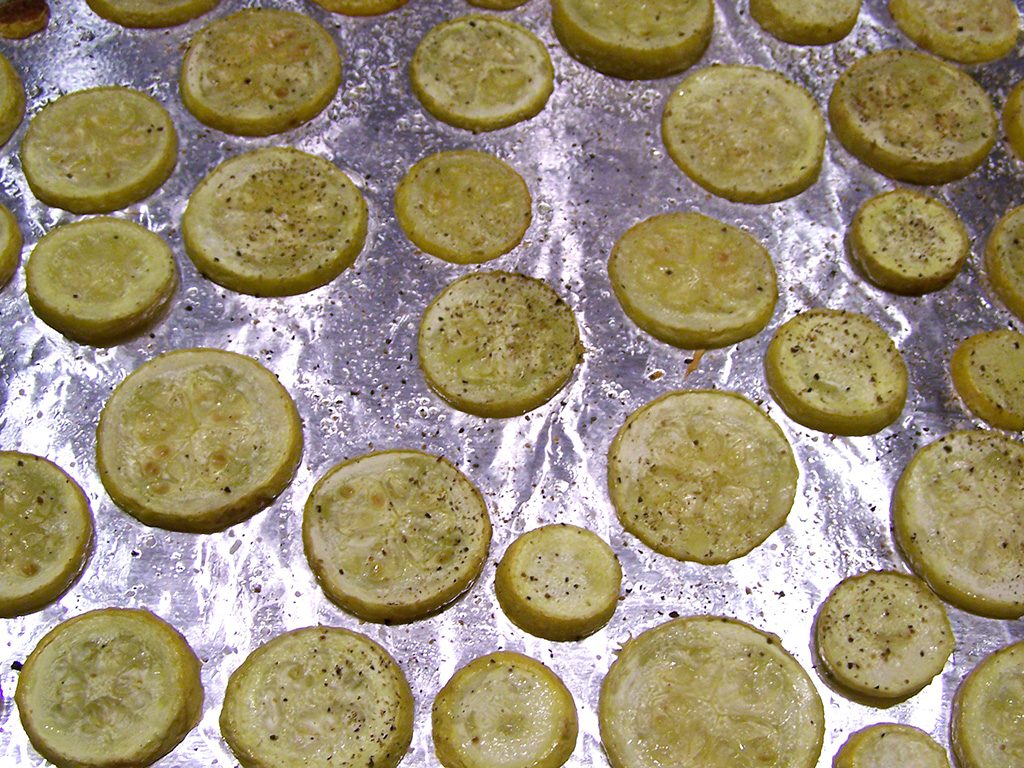 Roasted summer squash is probably my favorite roasted vegetable. I really like roasted yellow crookneck squash because it gets a really nice nutty flavor when it's browned in the oven. I will often roast some squash while I'm baking something else, like chicken or salmon. The temperature doesn't have to be exactly at 400°F, so if you already have the oven at another temperature you can still roast the squash just watch them and adjust the roasting time.
Ingredients:
2-3 summer squashes (zucchini, crookneck…)
1-2 Tablespoons olive oil
1/2 teaspoon garlic powder
salt and pepper
Preheat oven to 400°F.
Slice squash to about 1/4 inch thin slices. Place on a foil lined baking sheet.
Drizzle with olive oil. Sprinkle on garlic powder, salt and pepper. Make sure all the squash is evenly coated with oil and seasonings.
Roast in the oven until browned, about 15-20 minutes.