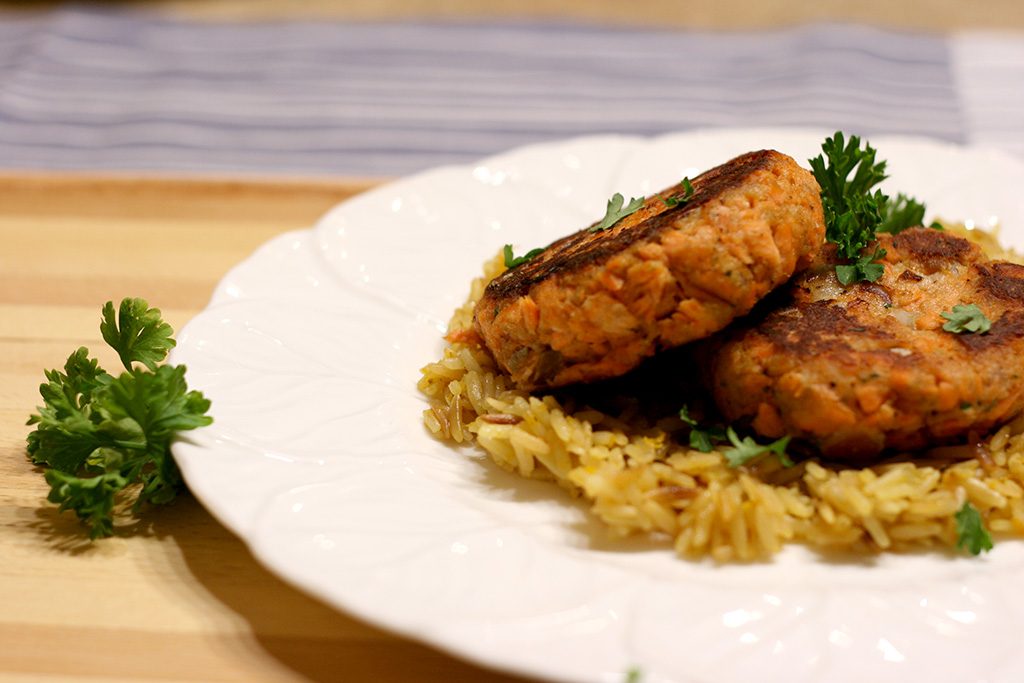 These salmon patties are so delicious. They can be eaten alone, over rice, or even in a bun. I served these over rice pilaf, which was absolutely amazing. I normally use canned salmon for salmon patties, but I tried it with frozen salmon and it was so much better. You could definitely use canned salmon and it would still be awesome. If you want to make the rice pilaf, see my recipe here.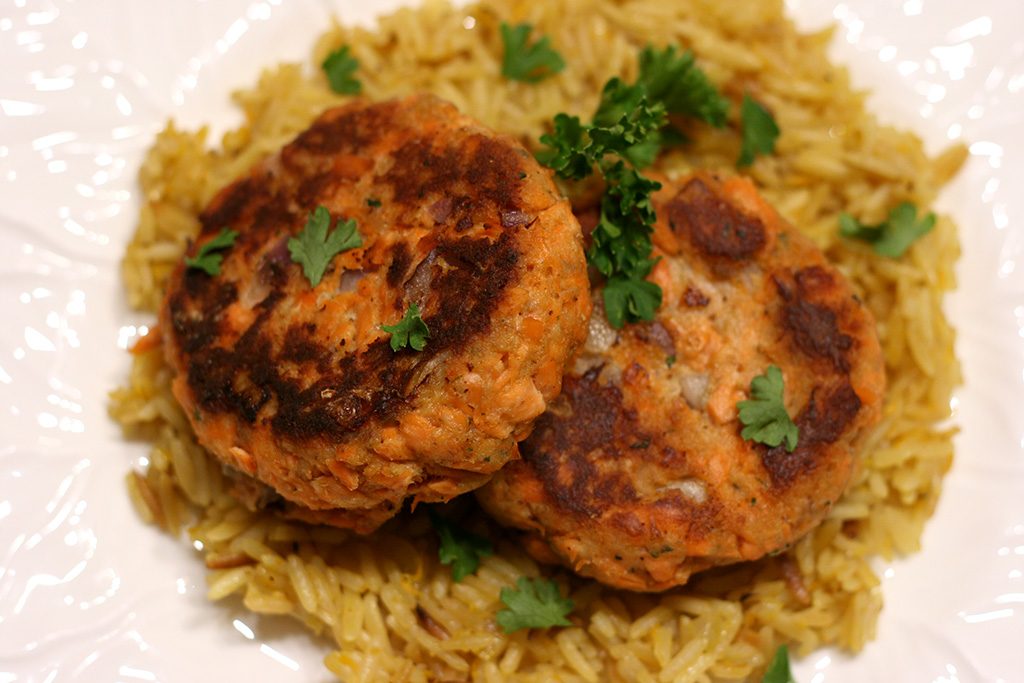 I cooked the salmon patties on my grill pan, but a skillet would work wonderfully.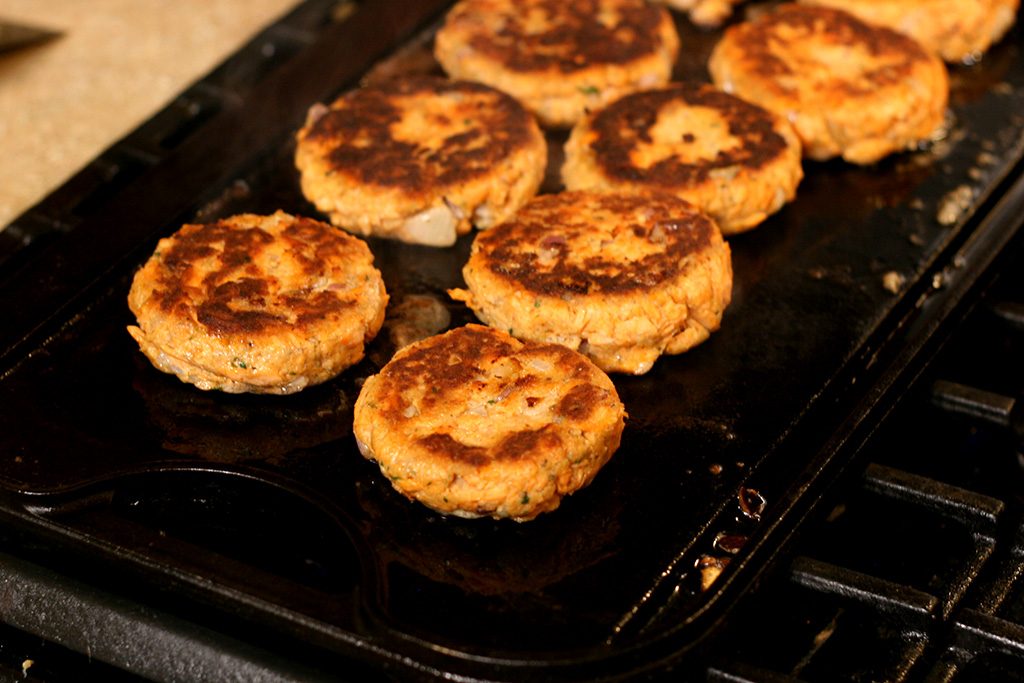 Ingredients:
1 1/2 lbs salmon, fresh or frozen
salt and pepper
1 Tablespoon olive oil
1/2 cup red onion, finely chopped
1 cup Italian style bread crumbs
3 eggs
1 teaspoon garlic powder
1-2 Tablespoons butter
Preheat oven to 350°F and line a baking sheet with foil. Place salmon on prepared pan and drizzle with olive oil and season with salt and pepper. Bake until flaky, about 15-20 minutes,
Put cooked salmon in a large bowl to cool slightly.
Add red onion, bread crumbs, eggs, and garlic powder. Season with salt and pepper. Mix together and form into 8-10 patties, depending on size.
Heat a skillet or grill pan over medium hight heat. Melt butter and brown salmon patties on both sides.
Serve over rice.
Yield: 8-10 patties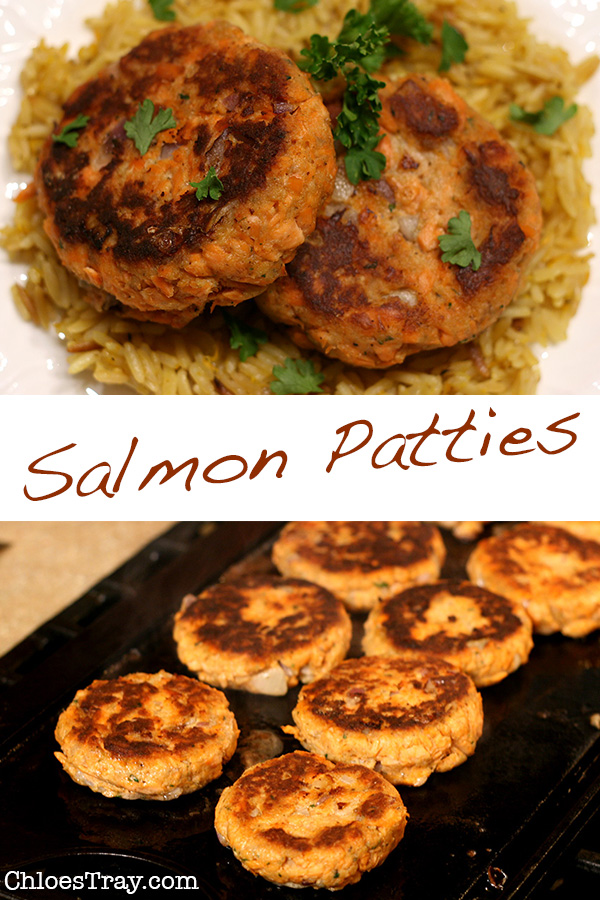 Please follow and like us: