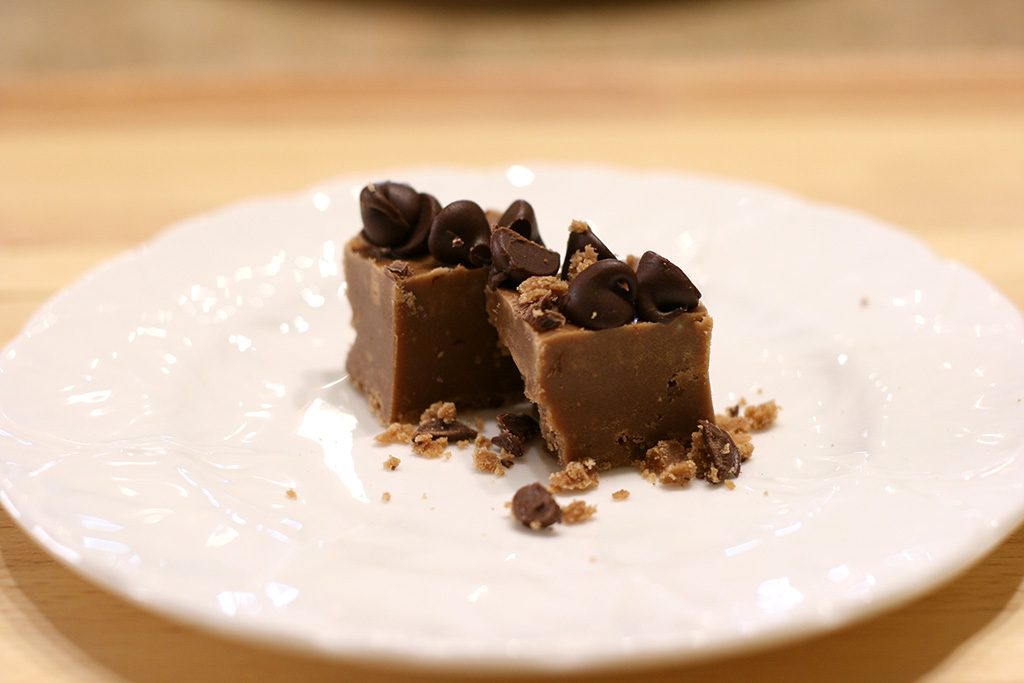 This fudge tastes just like chocolate chip peanut butter cookies and they are melt in your mouth delicious! It's kind of like cookie dough without the raw eggs and flour.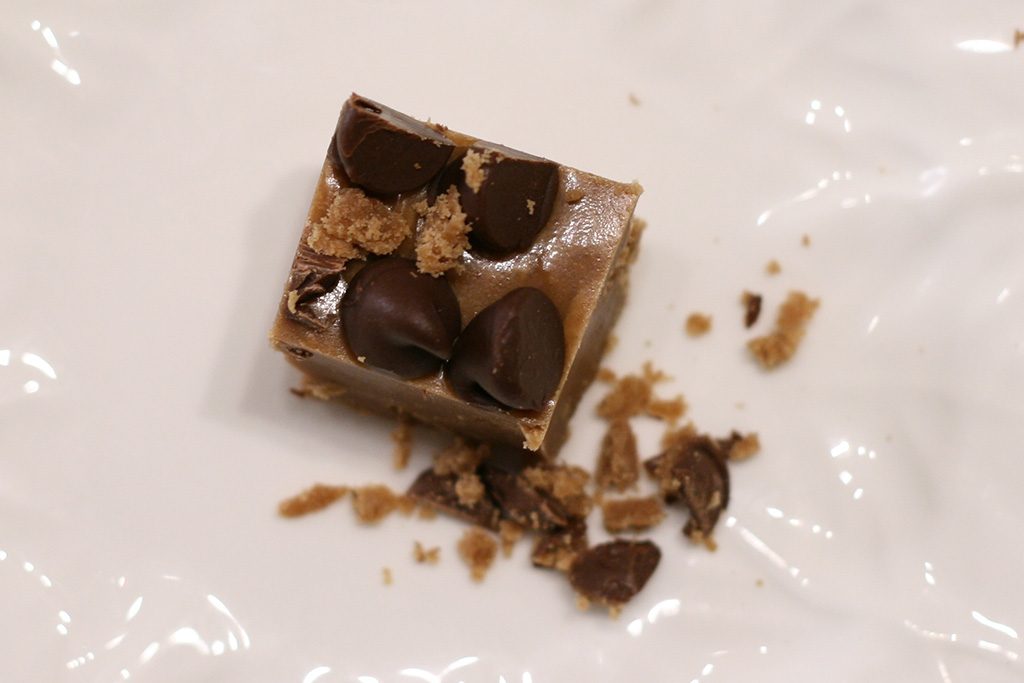 We were experimenting with microwave mug cakes and cookies again and it evolved to this recipe, which isn't cooked at all in the microwave. The microwave cookie we were going for just wasn't working out right and it led us to this yummy cookie fudge.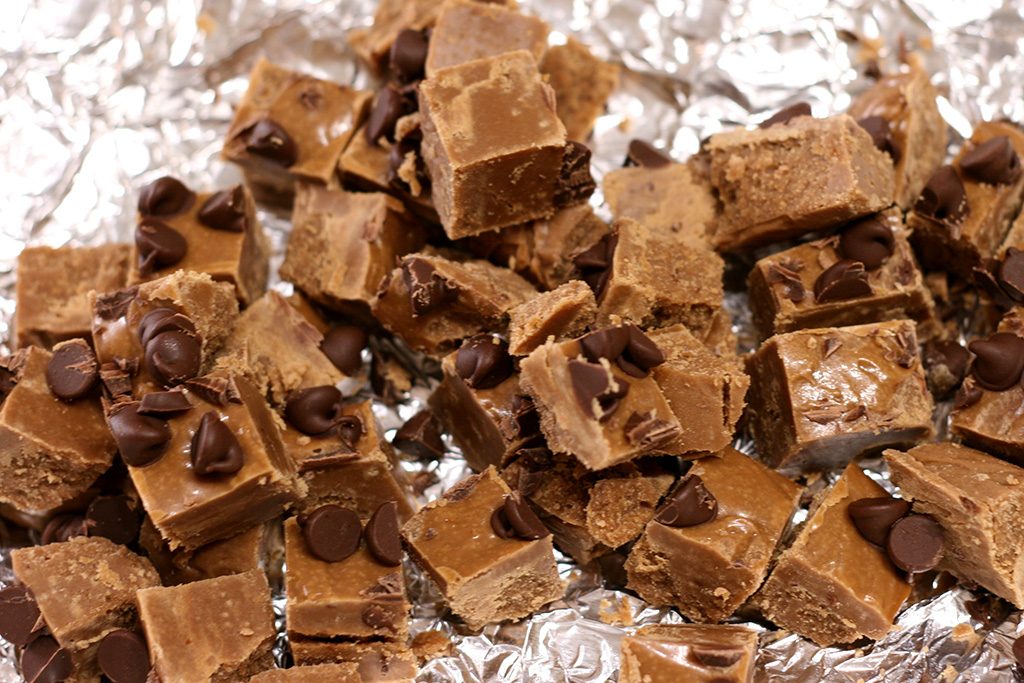 Ingredients:
1/2 cup sugar
1/2 cup brown sugar
1/2 teaspoon salt
1 teaspoon vanilla
1/4 cup butter
1 cup milk
1/4 cup peanut butter
6 Tablespoons chocolate chips
Line a 9 x 5 inch loaf pan with foil and lightly grease.
Combine sugar, brown sugar, salt, vanilla, butter, milk, peanut butter, and 2 Tablespoons chocolate chips in a medium sized saucepan. Cook over medium heat and whisk frequently until it thickens to the consistency of natural peanut butter, about 235°F.
Pour into prepared pan and top with remaining chocolate chips. Lightly press the chocolate chips into the top.
Refrigerate until cool. Cut into small pieces.