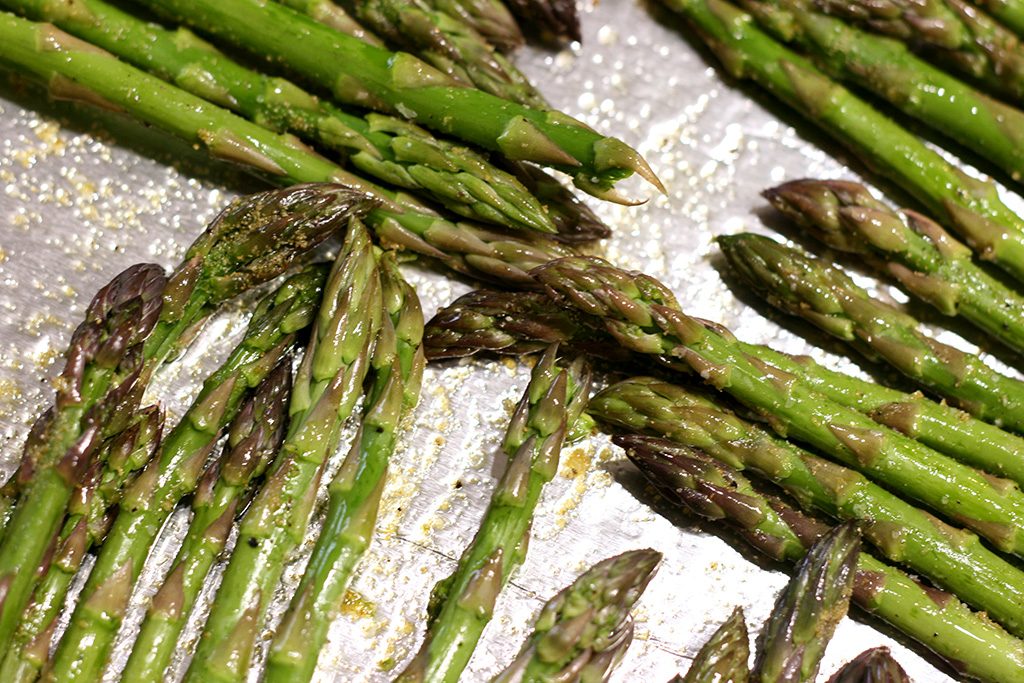 Roasting asparagus gives it really amazing flavor and it's a great side dish for just about any dinner. My 2 year old loves asparagus and it might just be his favorite food. You should definitely try roasting asparagus, even if you think you don't like it. Try it and let me know what you think.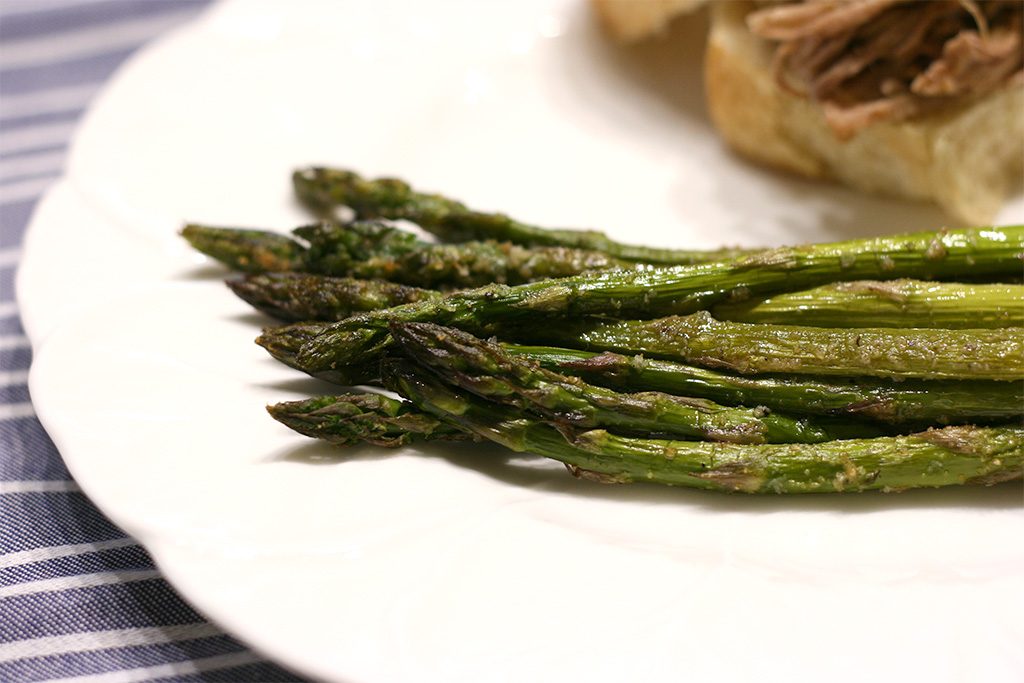 Ingredients:
1 lb asparagus
1-2 Tablespoons olive oil
kosher salt & freshly ground black pepper
1 teaspoon garlic powder
Preheat oven to 400°F and line a baking pan with foil.
Bend each asparagus spear and it will snap off the tough end of the spear. Place on prepared pan.
Drizzle with olive oil and sprinkle with salt, pepper, and garlic powder. Coat asparagus evenly.
Roast in oven for about 25 minutes, or until tender and lightly browned.
Yield: 4 servings