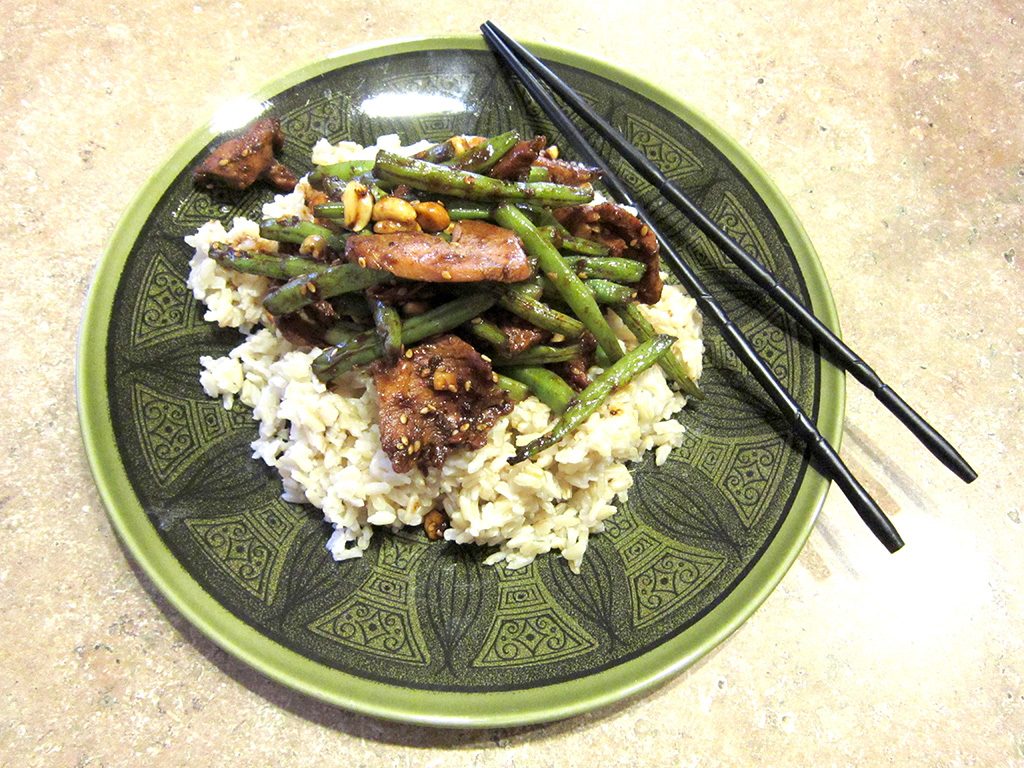 Stir fry is so fun to make and very versatile. Almost any meat or vegetables can be used and the sauce can be changed to make a whole new meal. This stir fry is spicy, at least I think so. You can always add more heat if you like it even hotter. The peanuts add a nice crunch and flavor to this dish.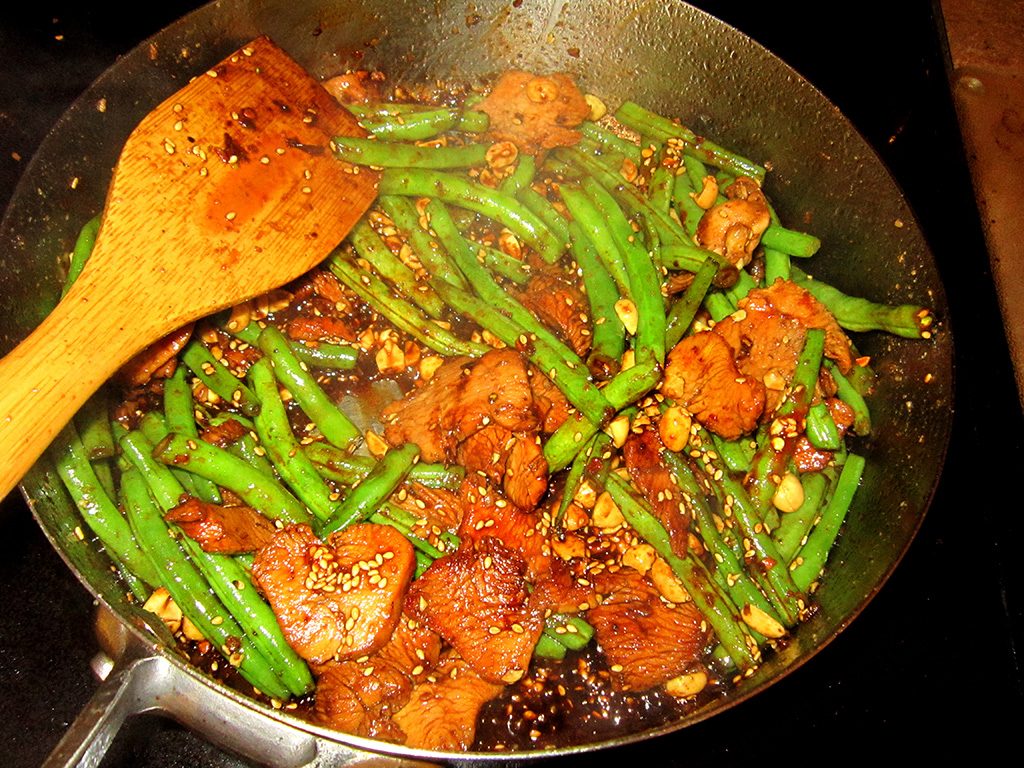 Ingredients:
1 boneless/skinless chicken breast, sliced thin
3 Tablespoons soy sauce
1/2 teaspoon 5 spice powder
1/4 teaspoon cayenne powder
1/4 teaspoon salt
1/4 teaspoon pepper
1 Tablespoon white sesame seeds
3 Tablespoons canola oil
1 Tablespoon sesame oil
1/2 lb green beans, cut into 3 inch strips
3 garlic cloves, minced
1/4 cup peanuts
2 Tablespoons hoisin sauce
1 1/2 teaspoons Sriracha sauce
1/4 teaspoon red pepper flakes
In a medium bowl, combine sliced chicken, soy sauce, 5 spice powder, cayenne, salt, and pepper . Let sit for at least 10 minutes.
In a small pan over low heat, lightly toast the sesame seeds until they are light brown.
In a wok, heat the oil over high heat. When hot, pour the chicken into the wok and cook, continually stirring, until browned. Add the beans, and cook while stirring for about 3 minutes to soften them. Add garlic, peanuts, hoisin, sesame seeds, Sriracha sauce, and red pepper flakes. Cook and stir until combined.
Serve right away over jasmine or brown rice.
Yield: 4 servings