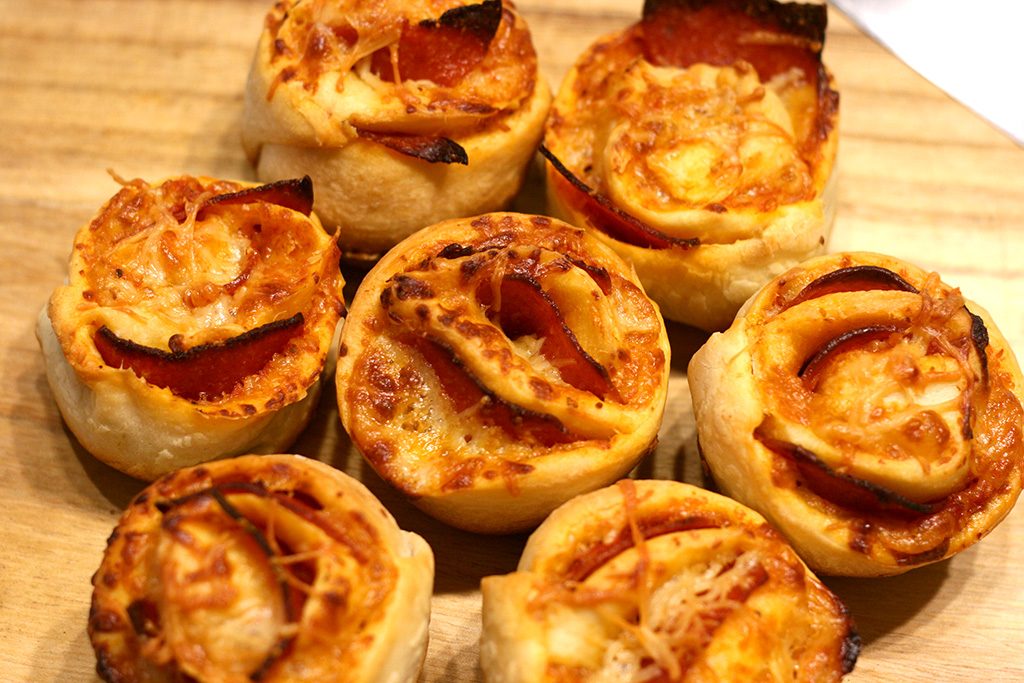 I thought I would try something a little different for pizza night and it turned out to be a success. My 4 year old said, "It's like a cupcake pizza!" I think they are like pizza cinnamon rolls, without the cinnamon of course. But if you want to make some really amazing cinnamon rolls check out this post on cinnamon rolls. I used my tried and true pizza dough recipe and baked them in a muffin pan.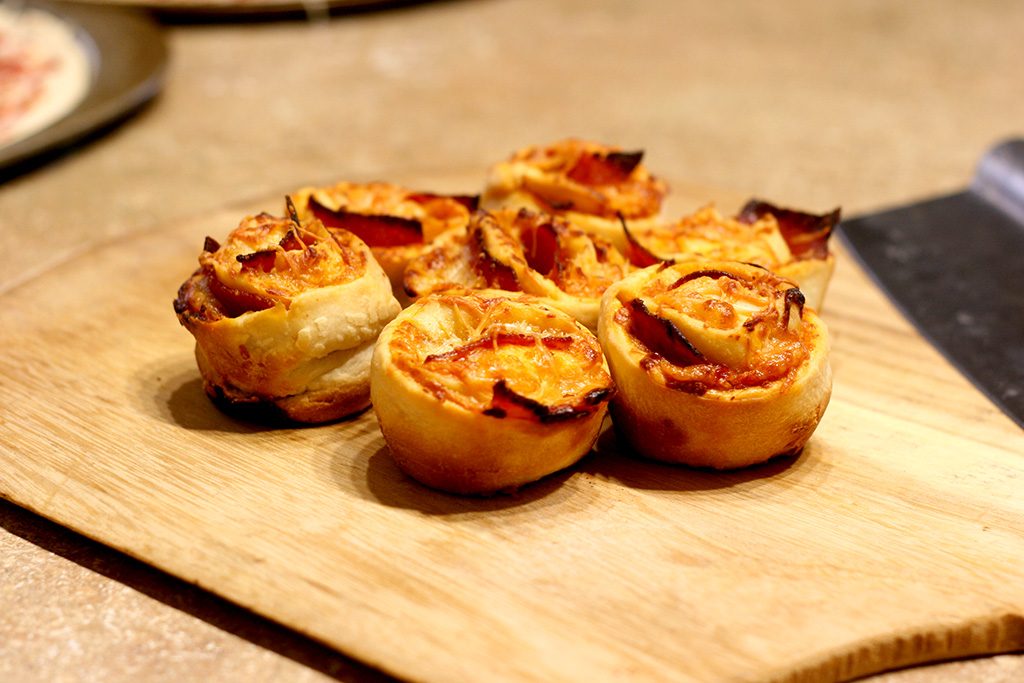 Ingredients:
pizza dough, click here for recipe
1/2 to 1 cup pizza sauce, depending on how much sauce you like
Toppings: pepperoni, sausage, or bacon, cut into small pieces
2 cups, shredded mozzarella cheese
1/2 cup shredded parmesan cheese
Preheat oven to 400°F and grease two muffin pans.
When making the pizza dough, split the dough in half before letting it rise.
Lightly oil the counter then roll out both pizza doughs to about 24 inch by 12 inch rectangles.
Spread the sauce on the dough and sprinkle with cheese and toppings of your choice.
Roll up the dough so you have a 24 inch log. Slice into 1 inch pieces and place in muffin pan. Sprinkle the tops with parmesan cheese.
Bake for 15-20 minutes, or until browned.
Yield: 48 pizza rolls