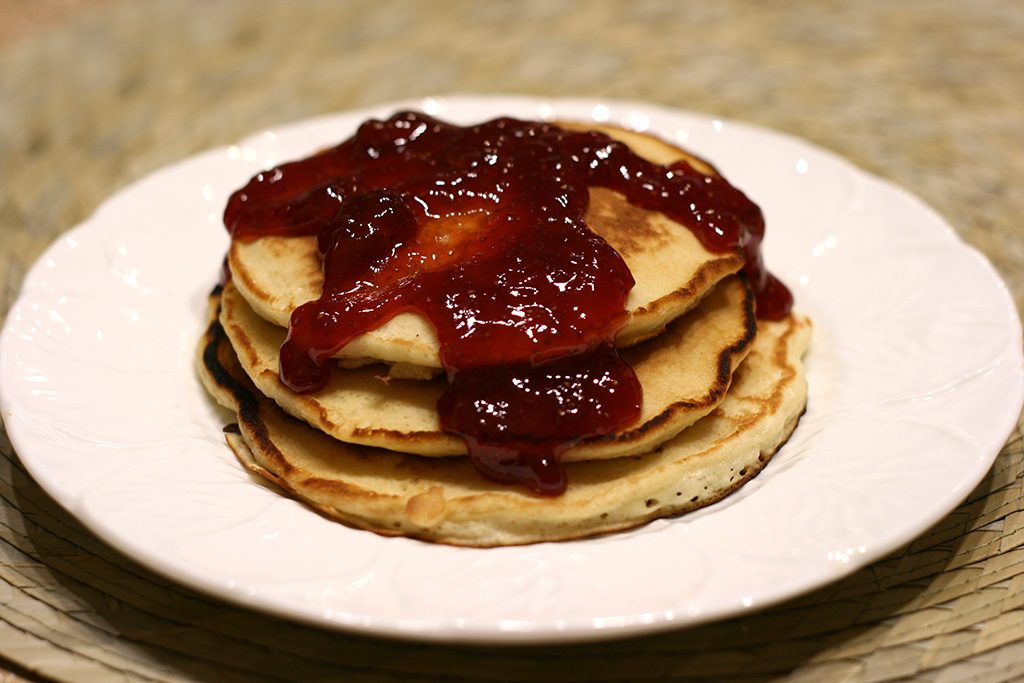 Strawberry syrup is great on pancakes, waffles, ice cream, and anything that needs some extra strawberry flavor. I made this for my four-year-old, but she fell asleep while I was making it and woke up grumpy and didn't want to try it. So sad. It was really tasty though. She totally missed out.
Ingredients:
1 cup sugar
1/2 cup water
1 cup chopped strawberries
Combine all ingredients in a medium size sauce pot. Heat over medium high heat, stirring frequently until it thickens and looks like syrup.
Use on pancakes, waffles, ice cream, or anything you like. Store in refrigerator.
Yield: 1 cup syrup