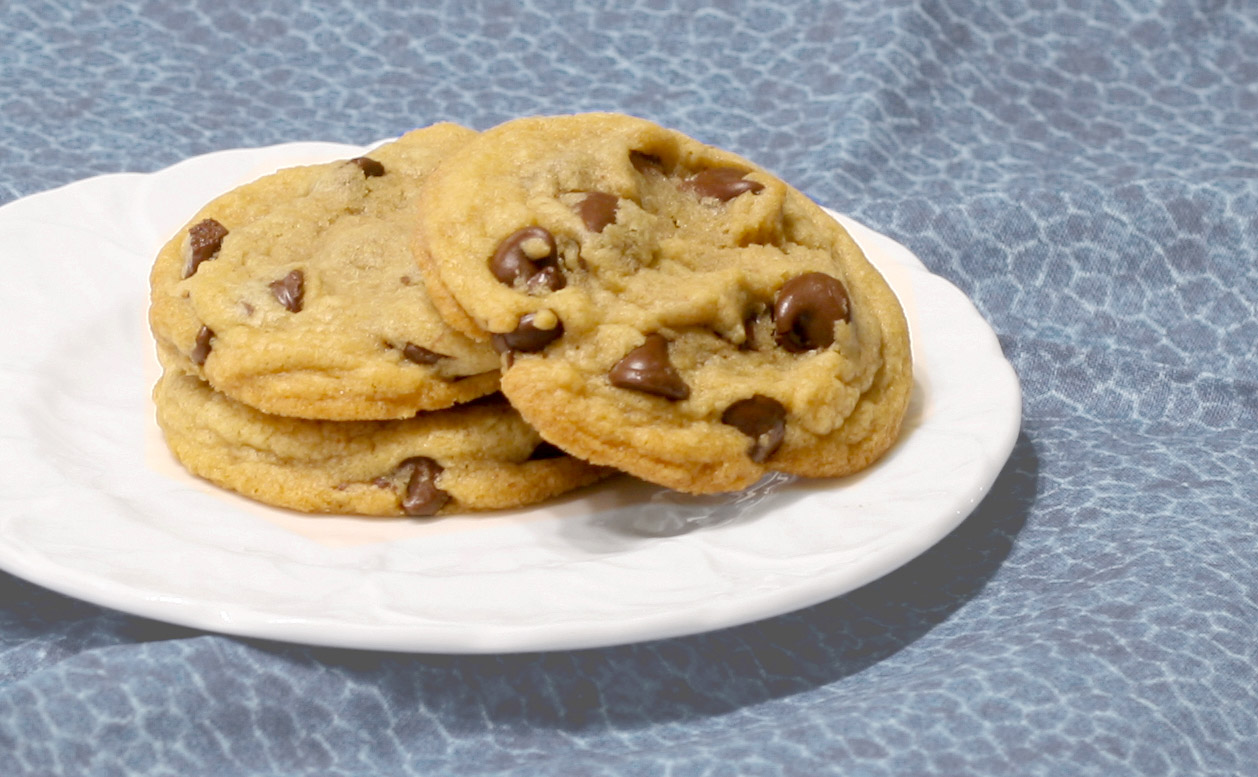 I absolutely love the chocolate chip cookies I have posted in the past, but I have to confess that I don't follow the instructions exactly. The recipe originally comes from Alton Brown and he is very scientific about baking to get everything just right. Don't get me wrong, it's a great method, but I just want to eat cookies. This is the "It's not science…I just want to eat cookies now" version of the recipe.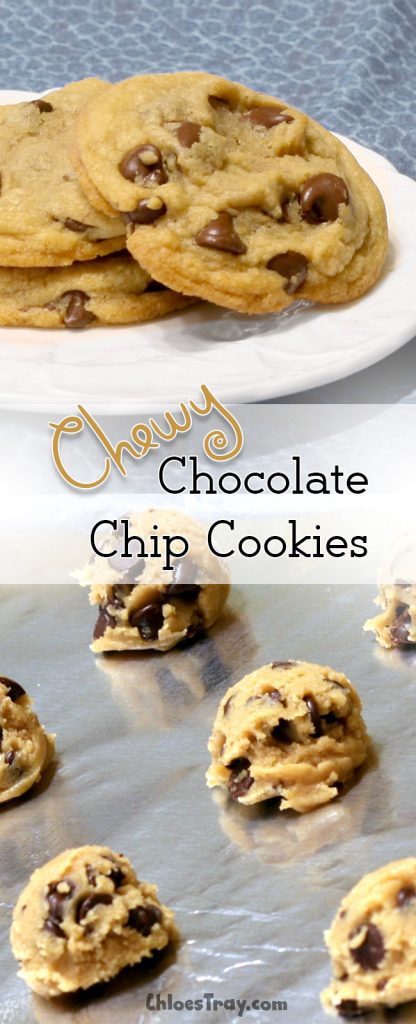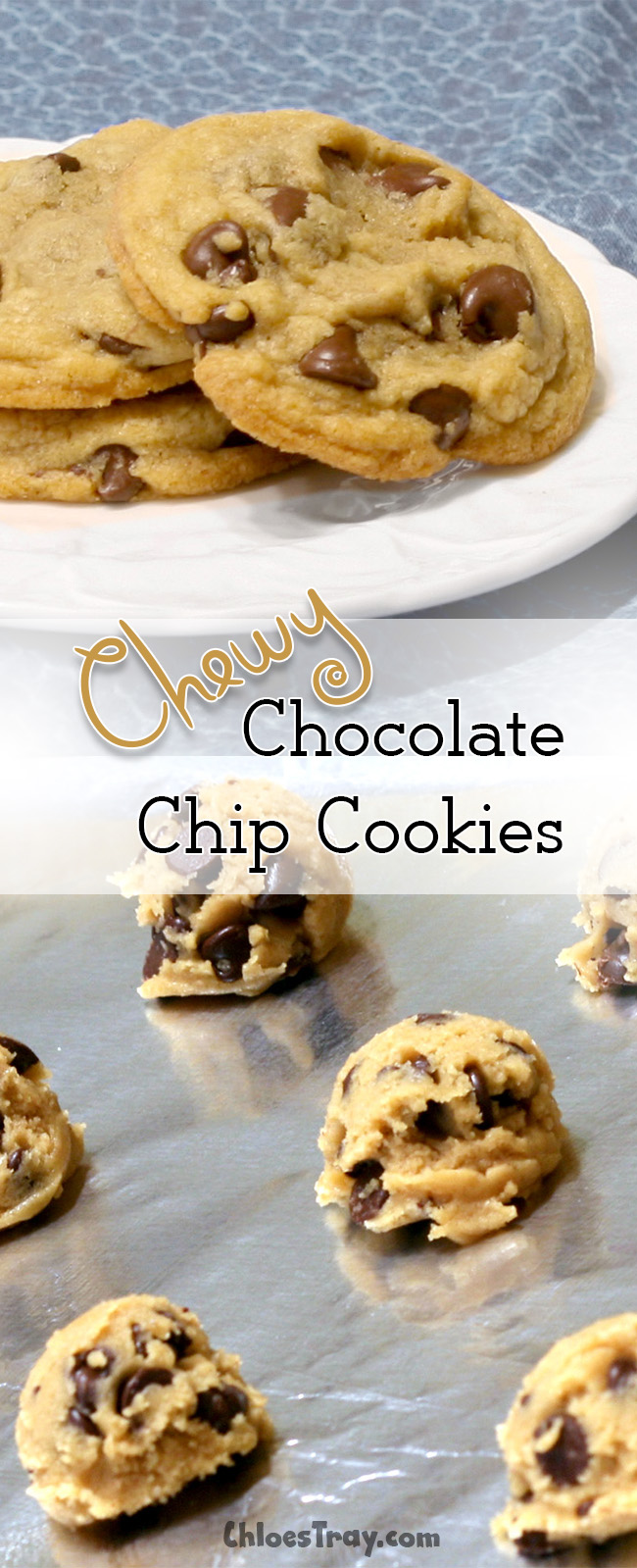 Some changes in procedure that I do are:
I don't mix or sift the flour, baking soda, and salt together in a bowl beforehand because I don't want to wash another bowl. Just sprinkle the baking soda and salt in the bowl so it isn't clumped together.
I don't use bread flour because I just buy the all-purpose flour at Costco. Works great!
I melt the butter in the microwave instead of melting in a pot on the stove (50% power for 30 seconds at a time). No pot to wash!
I do not chill the dough before baking. I do scoop out two cookie sheets full (24 cookies) and stick the rest in the fridge while the first batch is baking. It doesn't seem to change the cookies at all if it's chilled or not.
I like to cool these on a cooling rack, because I own cooling racks and they fit in the dishwasher. If you don't have any, just put out some paper towels on the counter and cool them there. Or save time and just take the foil off the cookie sheet and put it right on the counter. It doesn't really matter which method you use because you will still have yummy cookies!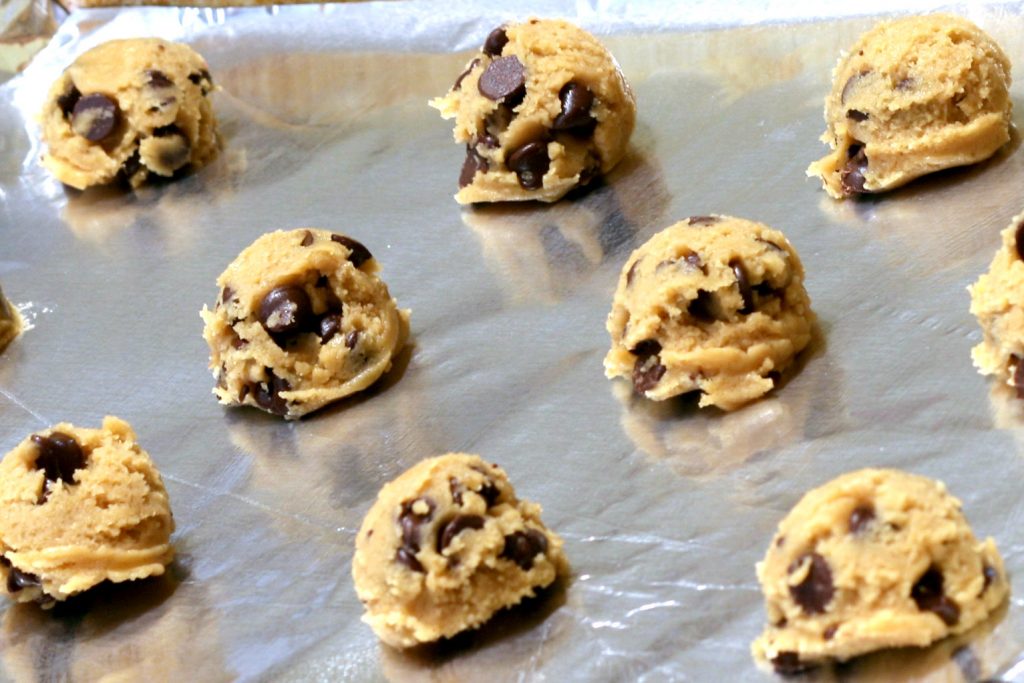 Ingredients:
2 sticks unsalted butter
1/4 cup sugar
1 1/4 cups brown sugar
1 egg
1 egg yolk
2 tablespoons milk
1 1/2 teaspoons vanilla extract
1 teaspoon baking soda
1 teaspoon kosher salt
2 1/4 cups all-purpose flour
2 cups semisweet chocolate chips
Preheat oven to 375° and line two cookie sheets with foil and lightly grease.
Melt butter in the microwave in a microwave-safe dish at 50% power for 30 seconds at a time until melted. Pour in mixing bowl.
Add sugar and brown sugar and mix with an electric mixer until smooth.
Add egg, egg yolk, milk and vanilla. Mix until combined.
Sprinkle in baking soda and salt. Mix for a few seconds. Add flour and mix until flour is incorporated.
Stir in chocolate chips.
Scoop tablespoon sized dough balls onto the cookies sheets. 12 cookies per pan. Bake about 9 minutes, switching the pans half way through.
Yield: 44 cookies after eating some of the dough