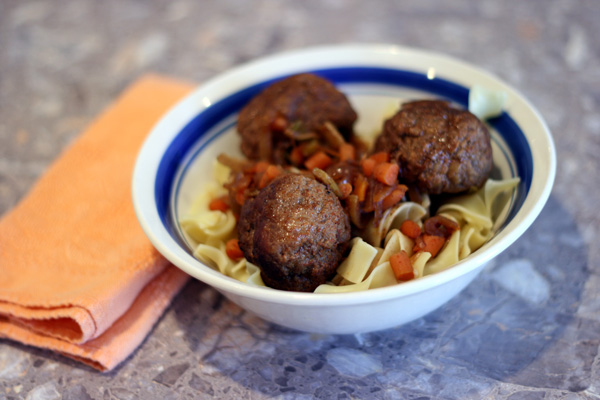 My daughter, Chloe, claims every night at dinner that she isn't hungry even though she has been saying she is hungry the whole time I have been making dinner.  Mysteriously not hungry, unless we are eating quesadillas, peanut butter and jelly sandwiches or smoothies.  Surprisingly, these Hungarian Meatballs really hit the spot for her.  She gobbled up the noodles first even though she doesn't normally touch pasta, then she ate her entire meatball while we stared in disbelief.  Then the craziest thing happened…she asked for seconds!  These Hungarian Meatballs are delicious, and hopefully your family will love them too.  We ate our Hungarian Meatballs over egg noodles, but they would be great over rice or even alone.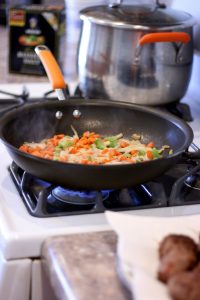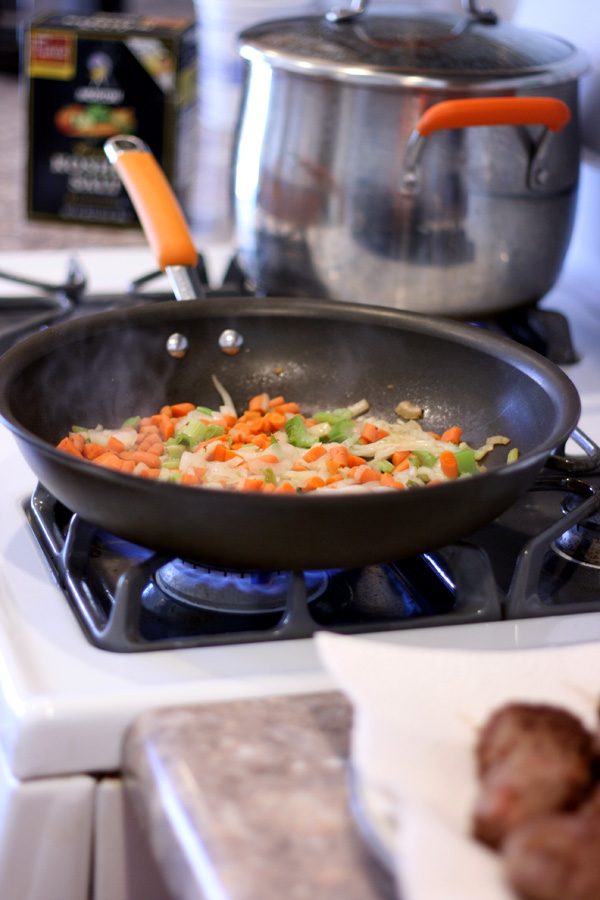 Ingredients:
8 oz Extra Broad Egg Noodles
1 1/2 lbs Ground Beef
1/2 Cup Bread Crumbs
1 Egg
Salt and Pepper
2 Tablespoons Olive Oil
2 Large Carrots, chopped
1 Rib Celery, chopped
1 Small Onion, Chopped
2 Tablespoons Paprika
2 Cups Beef Broth
Bring a large pot of water to a boil.  Salt the water and add the noodles.  Cook until al dente, drain.
While the water is coming to a boil, combine ground beef, bread crumbs, egg, salt and pepper together in a bowl.  Form into 12 meatballs.
Heat the olive oil in a large skillet over medium/high heat.  Add meatballs and brown quickly, 3-4 minutes.  Reserve on a plate.
Add carrots, celery and onion to the skillet.  Cook until softened, about 2-3 minutes.  Return meatballs to the skillet along with the paprika and broth.  Bring to a boil, reduce heat and simmer until the meatballs are cooked through, about 5 minutes.
Serve over the noodles.
Yield: 4 Servings
-Recipe adapted from a Rachael Ray recipe-