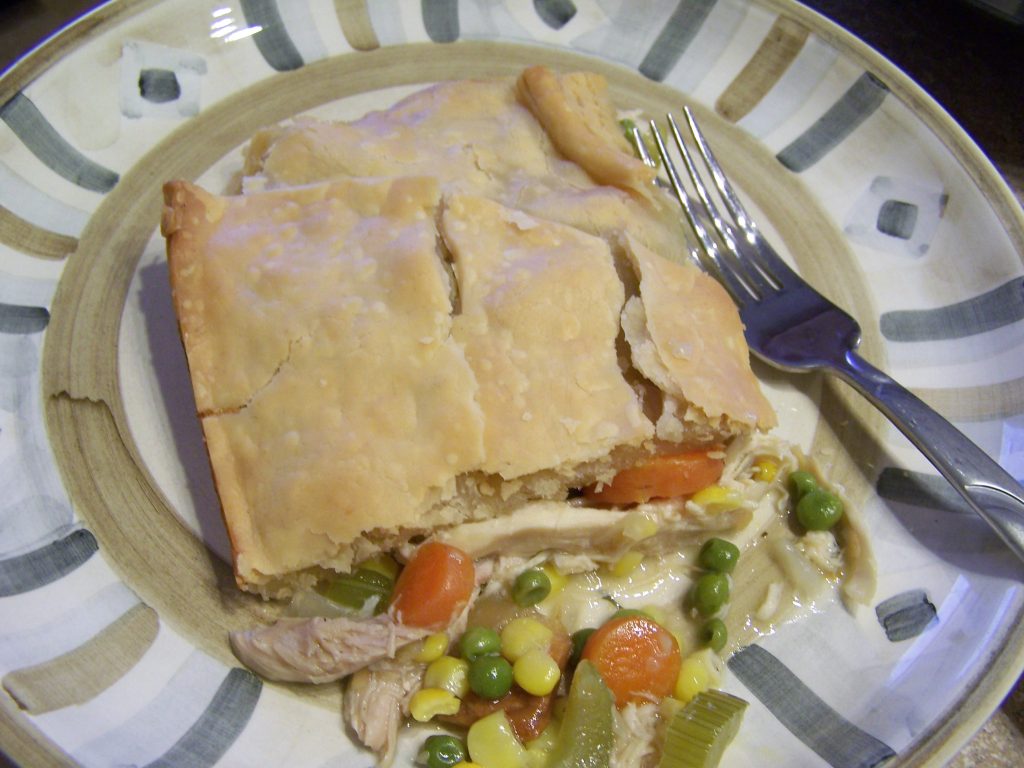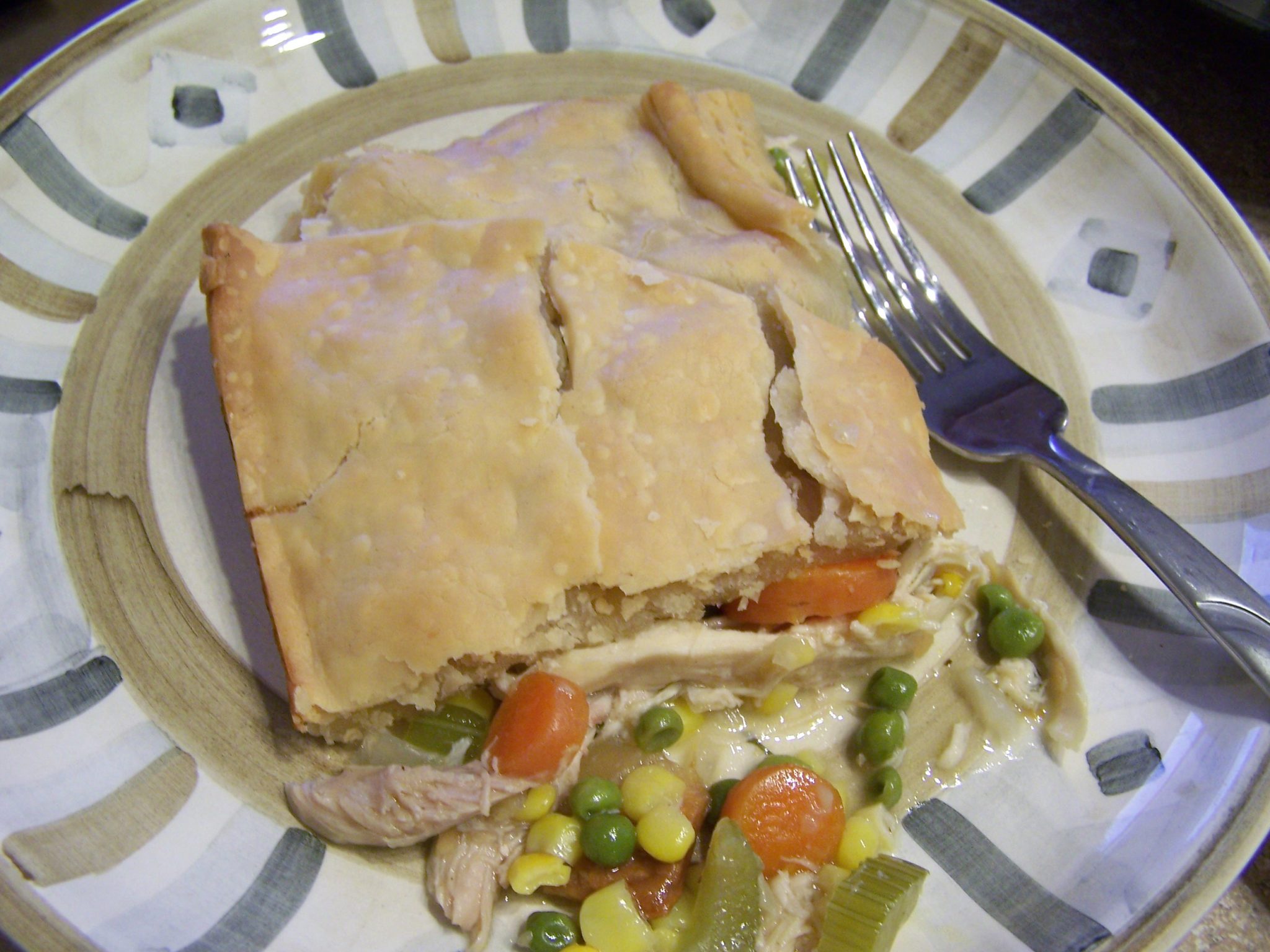 This chicken pot pie is a great use for shredded chicken from the "Whole Chicken in the Crock Pot".  Although this turned out really good, I think I will double the amount of filling for next time.
Ingredients:
2 Tbsp Extra-Virgin Olive Oil
1 onion, chopped
3 carrots, chopped
3 ribs celery, chopped
2 cloves garlic, grated
salt & pepper
2 Tbsp butter
2 Tbsp flour
2 cups chicken stock
1 Tbsp dried parsley
2 cups shredded cooked chicken
1 cup frozen peas
1 cup frozen corn
1 box (contains 2 pie crusts) refrigerated pie crust
Preheat oven to 400°F.
In a large skillet, heat the olive oil over medium-high heat.  Add the onion, carrots, celery, garlic and season with salt and pepper.  Cook until the veggies are tender, about 5-7 minutes.
While the veggies are cooking, prepare the gravy.  Melt the butter in a large sauce pan over medium-high heat.  Whisk in the flour and cook for 1 minute.  Whisk in the chicken stock and bring to a bubble.  Stir in the dried parsley and season with salt and pepper.  Reduce heat and simmer until thickened, about 5 minutes.
To the skillet with the veggies, stir in the shredded chicken, peas and carrots.  Remove from heat.
Combine the chicken and veggie mixture with the gravy in a casserole dish.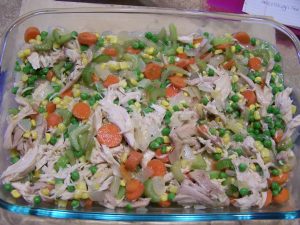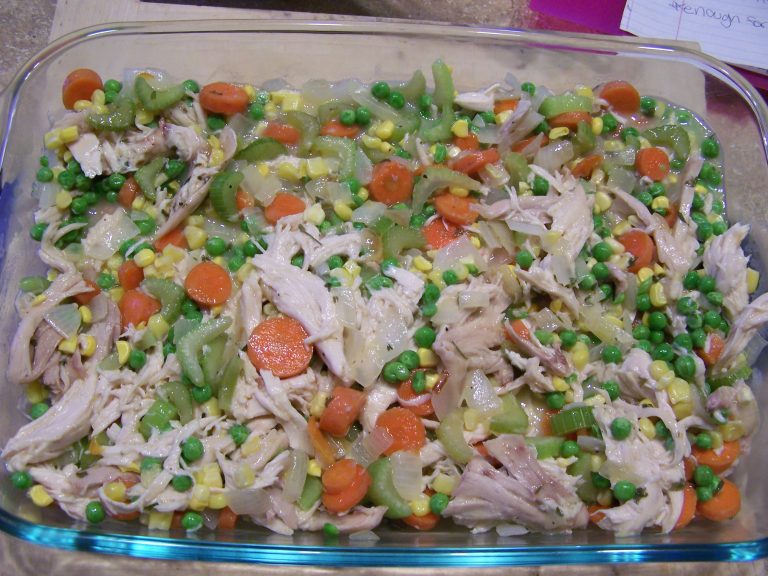 Top with the pie crusts.  You will need to cut the pie crusts to make them fit.  Bake until the inside is bubbly and the top is golden brown, about 25-30 minutes.