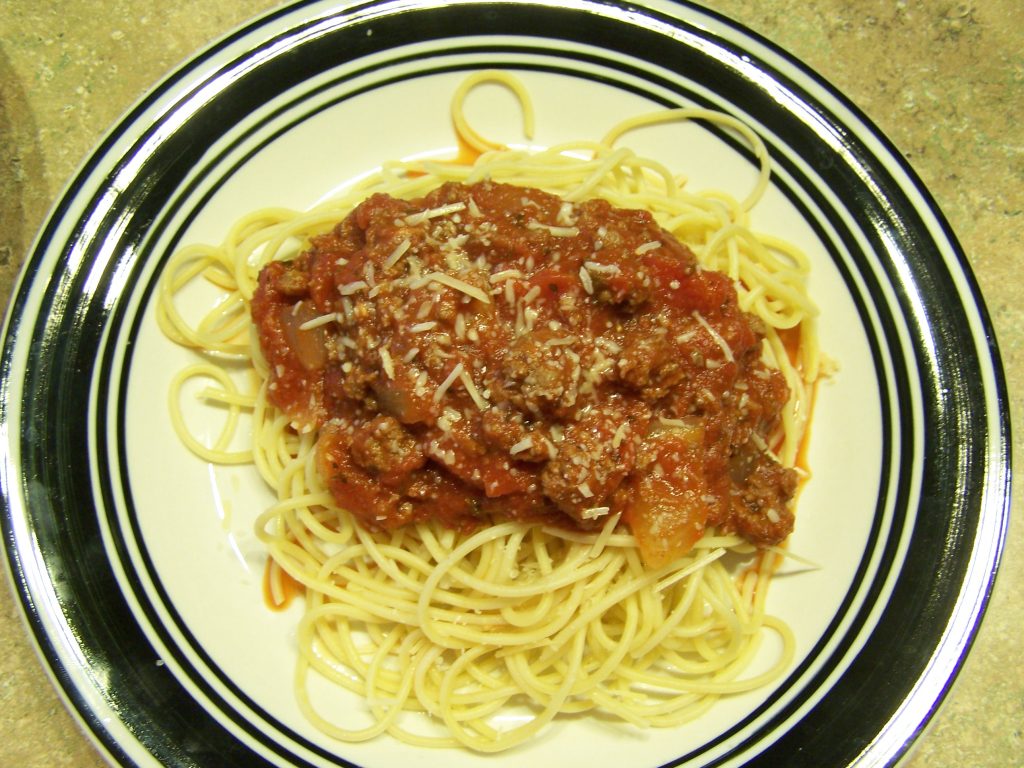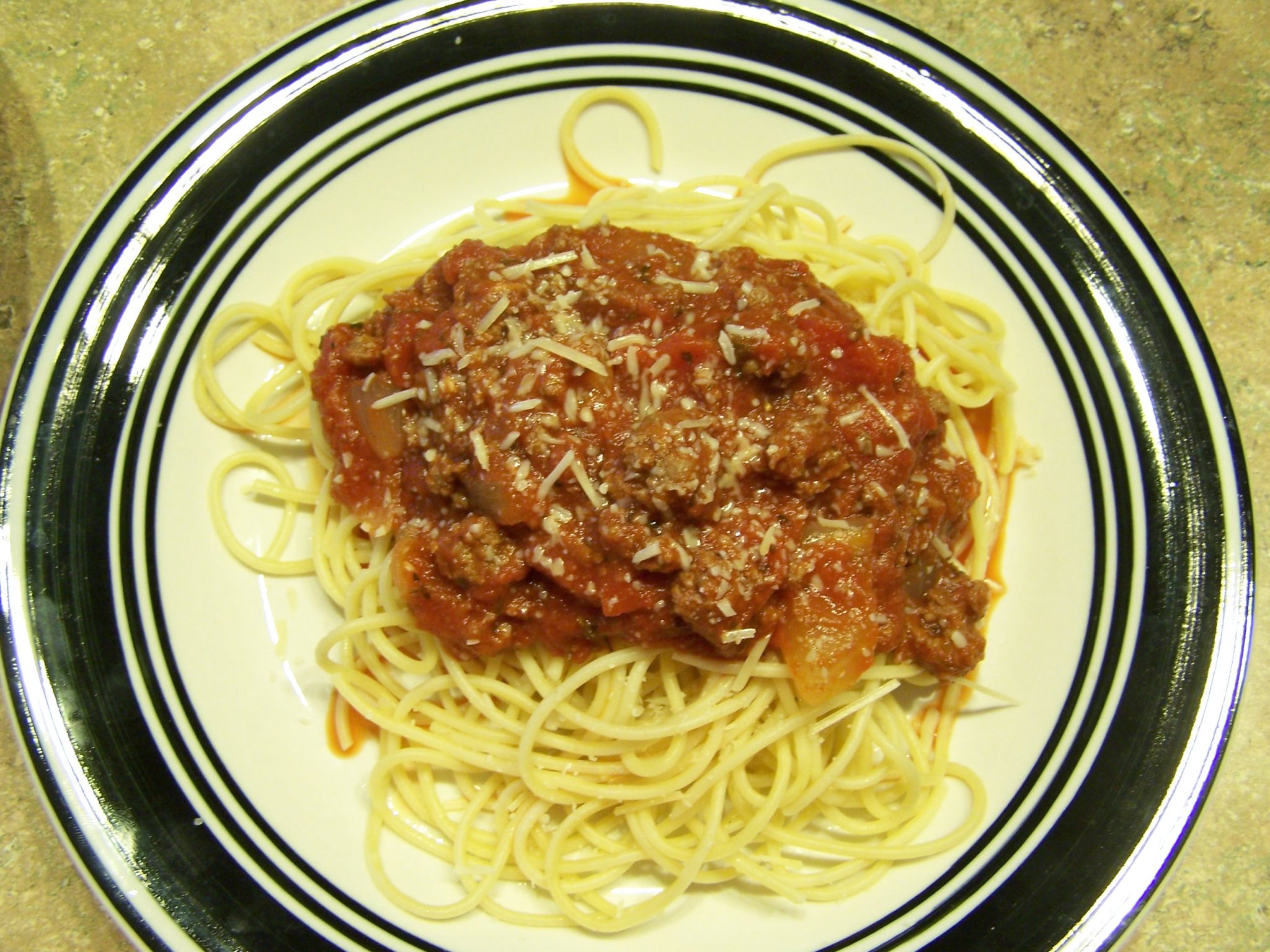 Everyone seems to have their own way of making spaghetti sauce.  So, here is how I make it.
Ingredients:
1 lb spaghetti noodles
1 lb ground beef
2 Tbsp Extra-Virgin Olive Oil
1 medium onion, chopped
4 cloves garlic, grated
2 (14.5 oz) cans diced tomatoes
3 (8oz) cans tomato sauce
1 (6oz) can tomato paste
1 tsp dried oregano
1 Tbsp dried rosemary
1 tsp dried marjoram
1 Tbsp dried parsley
2 Tbsp dried basil
1 Tbsp Worcestershire sauce
1 bay leaf
salt and pepper
Parmesan cheese
Boil water in a large pot over high heat, salt water and cook the pasta until al dente.
In a large sauce pan, heat the olive oil over medium-high heat.  Add the beef and cook until browned, about 5 minutes.  Add onion and garlic and cook for another 5 minutes to soften them.  Add the diced tomatoes, tomato sauce and paste, oregano, rosemary, marjoram, parsley, basil, Worcestershire sauce, bay leaf and season with salt and pepper.  Bring to a bubble, reduce heat to medium-low and simmer for at least 15 minutes.  Remove bay leaf before serving over the cooked spaghetti noodles.  Top with a sprinkle of Parmesan cheese.