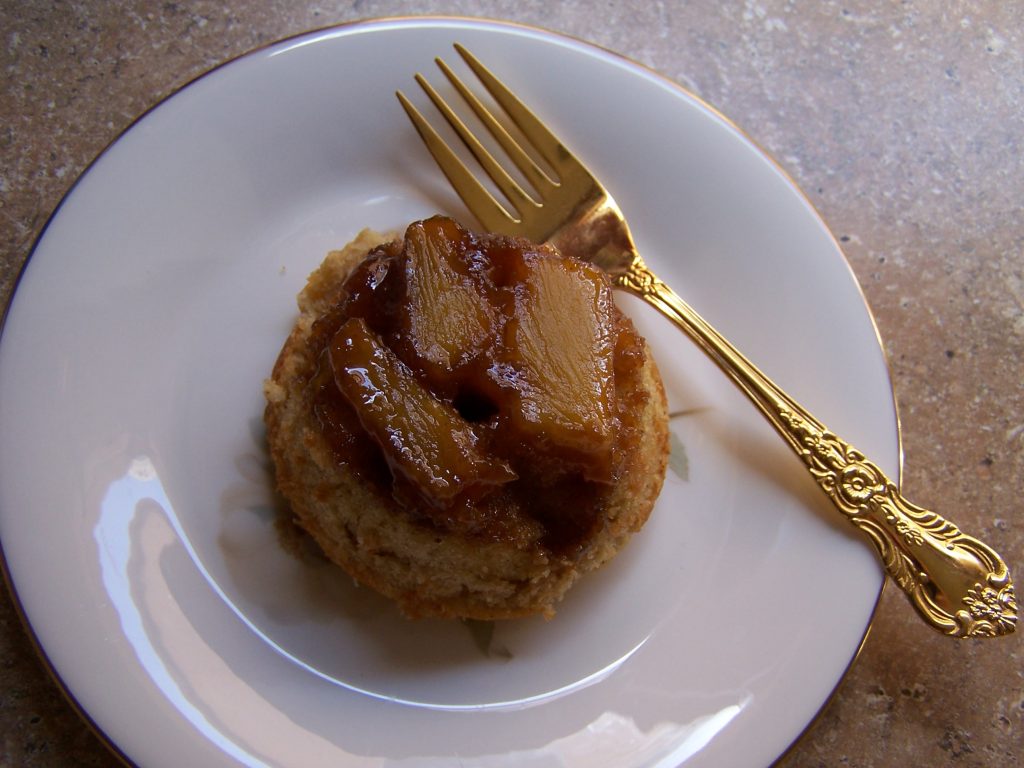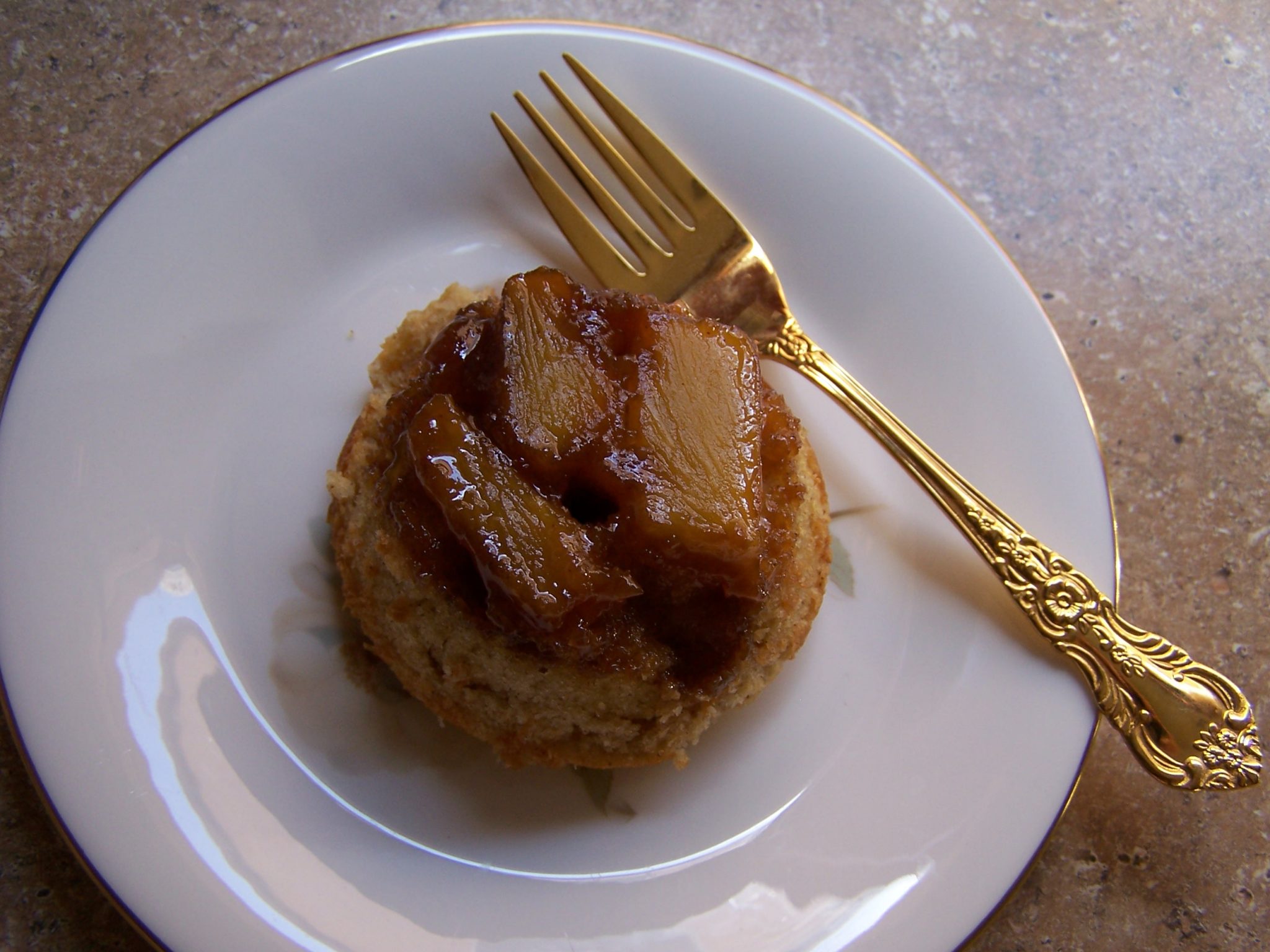 Once again I find myself with an insane amount of pineapple and searching for recipes to use it up!  I didn't want to just do the traditional pineapple upside down cake, so I mixed it up a bit.  I found a recipe for these and they are considered 'cupcakes', but they seemed more like muffins to me and everyone that ate them agreed that they were muffins too.  And since they are now muffins, we can eat them as dessert or breakfast!
Ingredients:
Topping –
1 can pineapple rings or 1 fresh pineapple cut into rings or thin pieces
1 ½ cups brown sugar
½ cup margarine
Muffin Batter –
3 cups flour
1 ½ cups sugar
1 ½ tsp ground cinnamon
1 ½ Tbsp baking powder
¾ cup margarine
¾ cup pineapple juice
¾ cup milk
1 tsp vanilla
3 eggs
Preheat oven to 350°F.
Heavily grease 2  (12 cup) muffin tins with non-stick spray.
Lay the pineapple on paper towels to dry off some of the juice.  In a small bowl, stir together the brown sugar and margarine.  Distribute this mixture evenly between the muffin tins.  Place the pineapple on top of the brown sugar butter.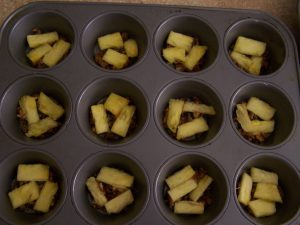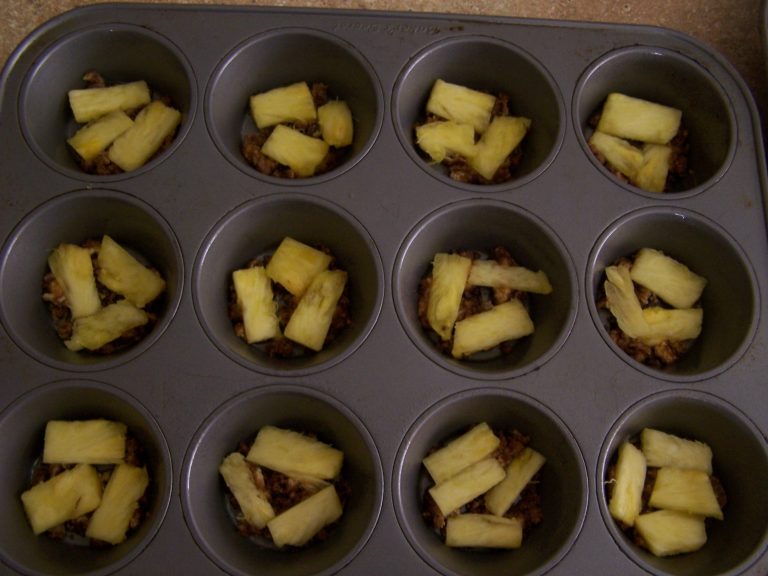 In the bowl of an electric mixer, combine flour, sugar, cinnamon and baking powder.  Add margarine, pineapple juice, milk, vanilla and eggs.  Mix on low speed to combine.  Spoon the muffin batter over the pineapple and brown sugar in the muffin tins.  Bake until a toothpick inserted in the center comes out clean, about 25-30 minutes.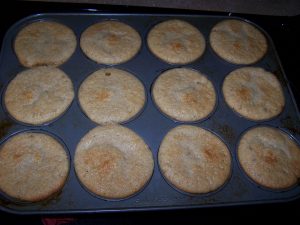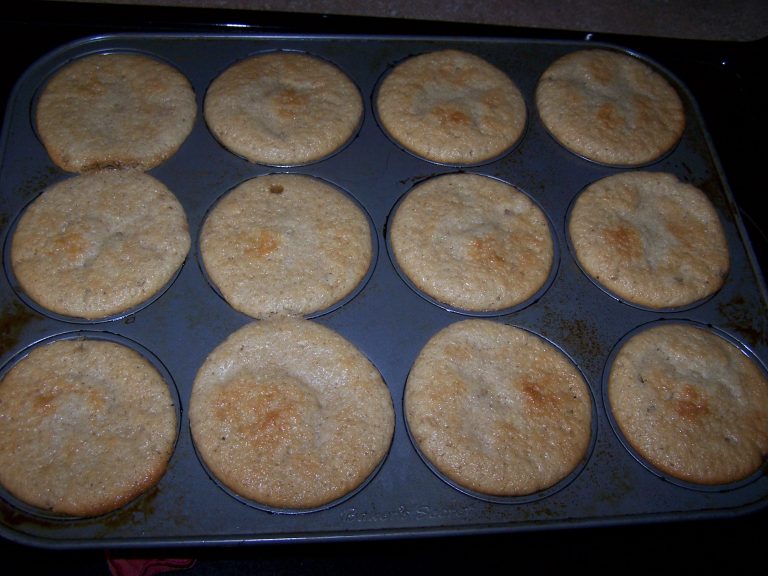 Let them sit for 5 minutes before removing from muffin tins.  When it is time to flip them over, place a cooling rack on top before turning over.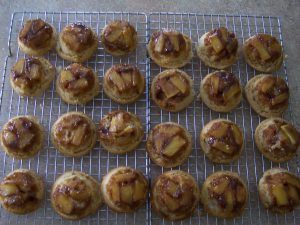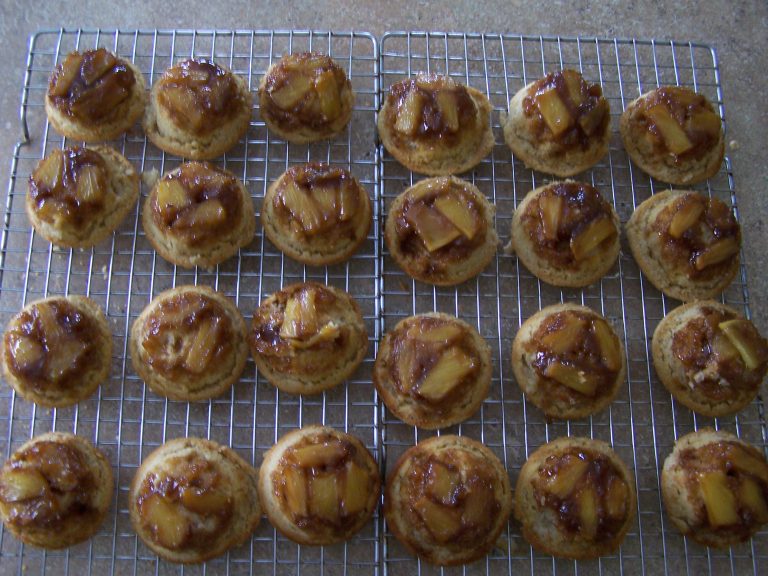 Yield: 24 Muffins