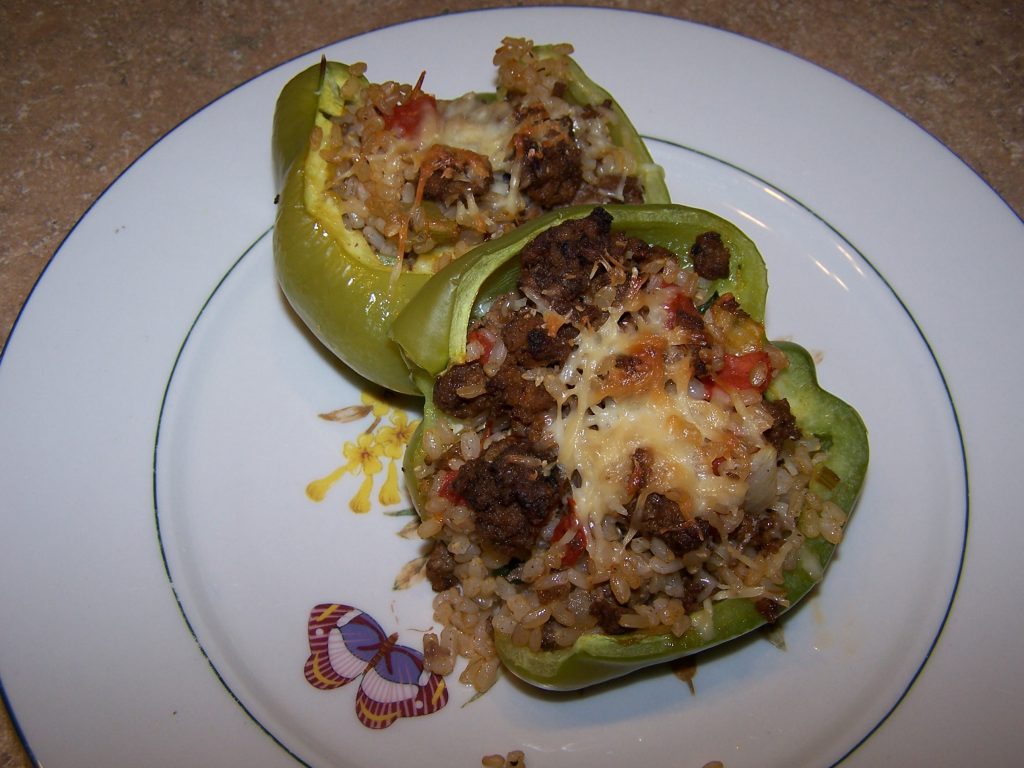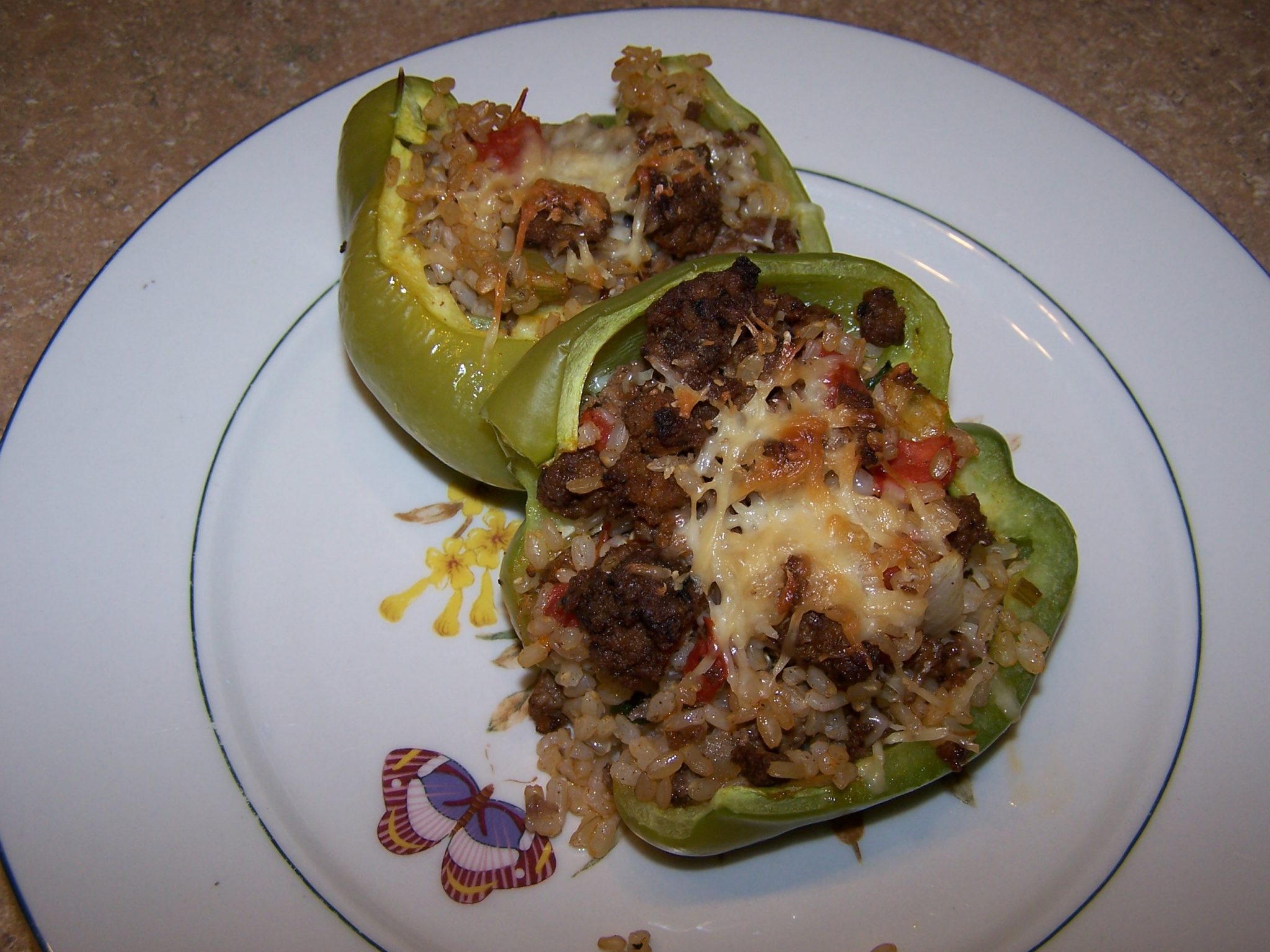 I had a bunch of bell peppers that needed to be used up before they went bad.  These turned out pretty good, although I feel like I can only eat so much bell pepper at once.  The stuffing was enough for 4 bell peppers, but I only had 3 when I made this.
Ingredients:
4 bell peppers
2 cups cooked brown rice
1 Tbsp Extra-Virgin Olive Oil
1 lb ground beef
1/2 onion, chopped
1 tomato, juice removed and diced
1 rib of celery, diced
1 clove garlic, grated
1 tsp paprika
1 Tbsp parsley, chopped
salt & pepper
1/4 cup Parmesan cheese
Preheat oven to 375°F
Cut the bell peppers in half and scoop out and discard the insides.  Place pepper halves in a greased baking dish.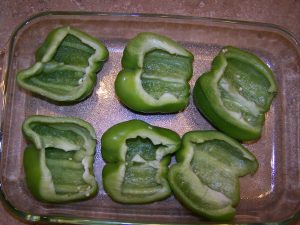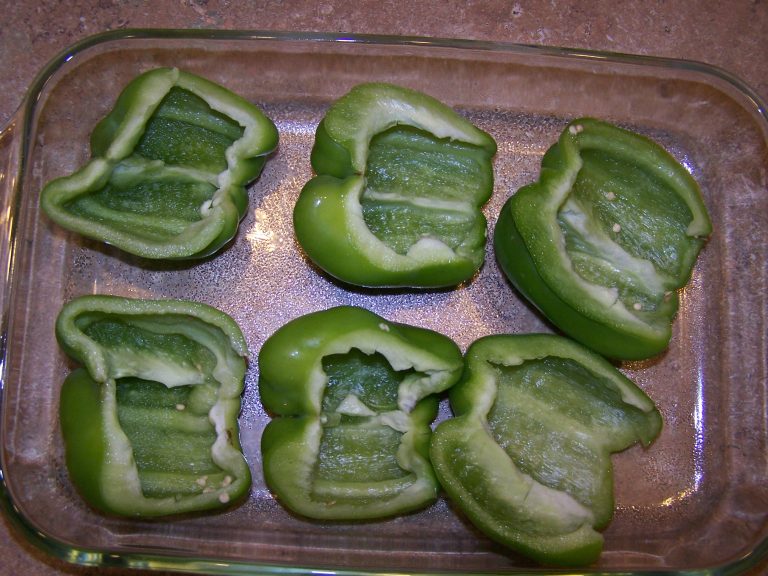 Heat the olive oil in a large skillet over medium-high heat and brown the beef.  Add onion, tomato, celery, garlic, paprika, parsley and season with salt and pepper.  Cook until the veggies are tender, about 5 minutes.  Remove from heat and stir in the cooked rice.  Stuff inside the pepper halves and sprinkle with Parmesan cheese.  Bake until the tops are browned and the peppers are tender, about 20-30 minutes.