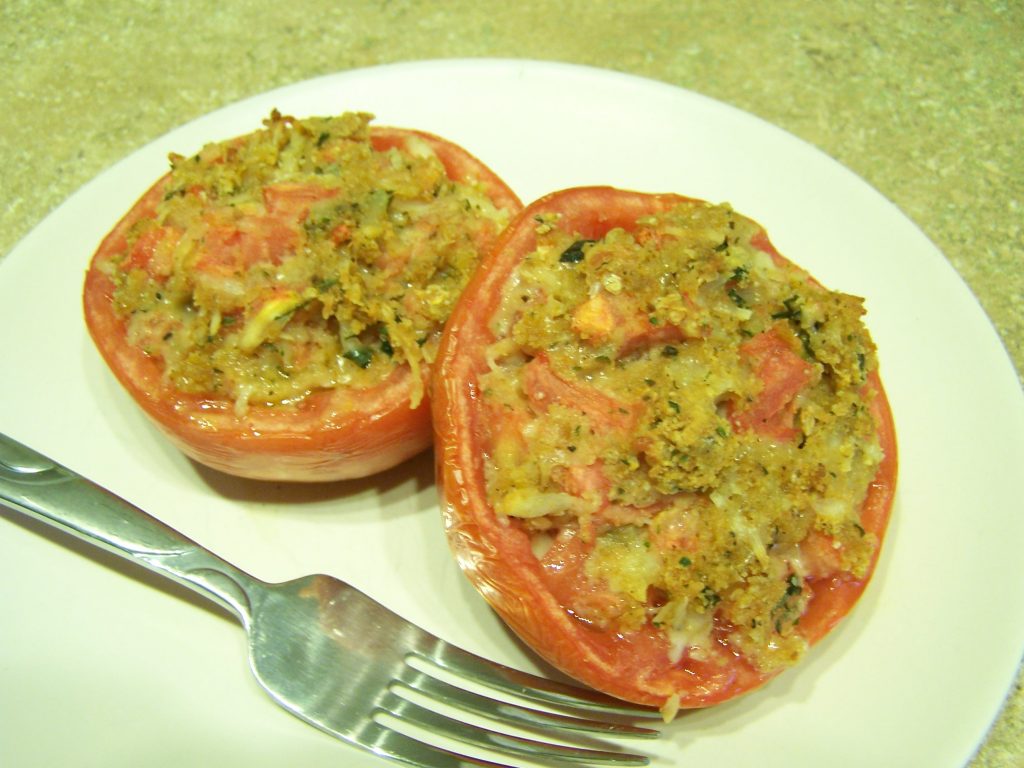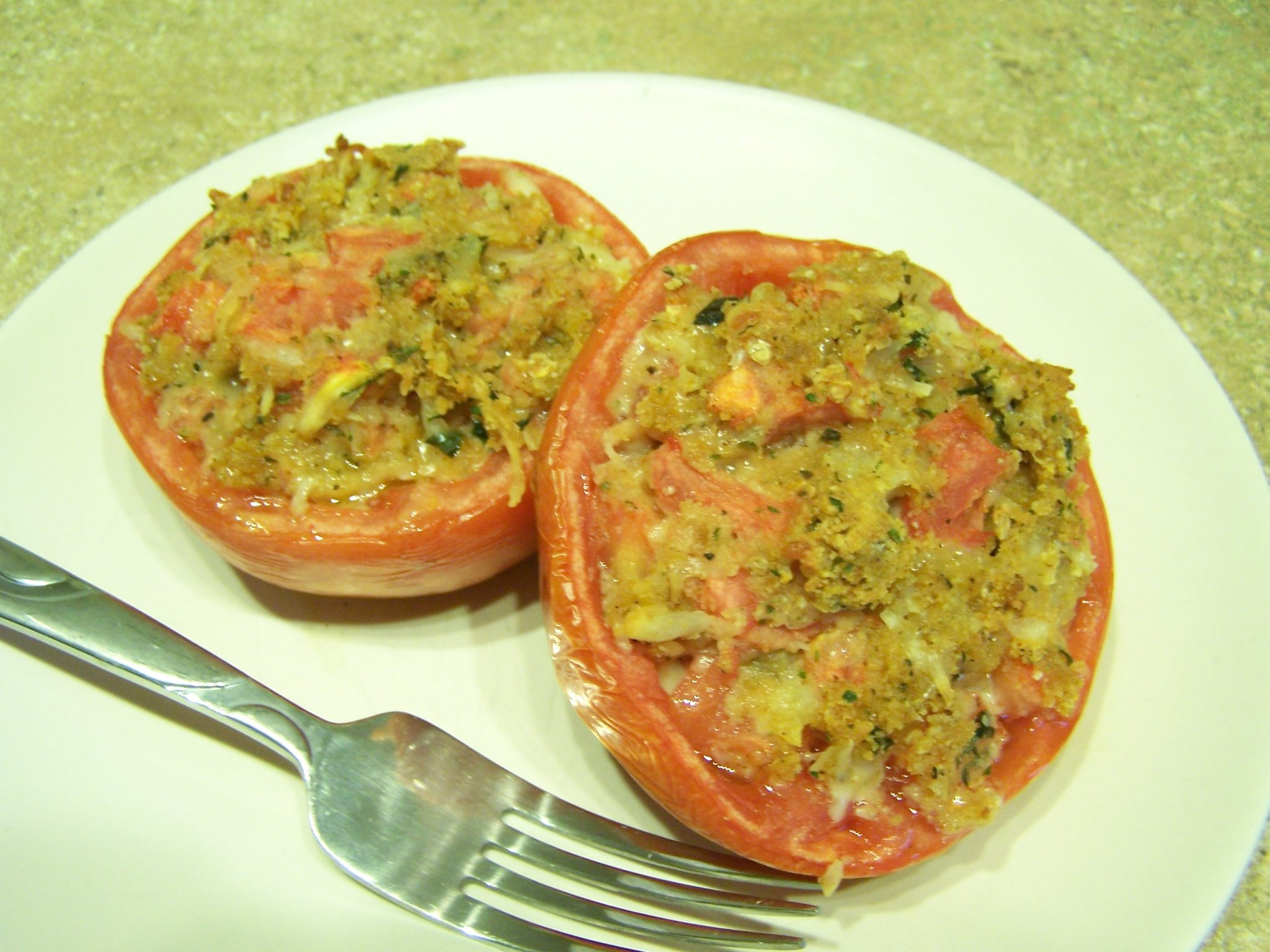 I made this when my husband, Robbie, was out of town.  He isn't a huge fan of tomatoes, but I really liked them!
Ingredients:
4 large tomatoes
1/4 cup parsley, chopped
1 tsp oregano, chopped
3/4 cup Italian Style bread Crumbs
1/2 cup Parmesan cheese
1/2 cup Monterey Jack cheese
1/4 tsp black pepper
2 Tbsp Extra-Virgin Olive Oil
Preheat oven to 375°F.
Cut the tomatoes in half and scoop out the insides removing seeds and juices.  Chop up the tomato insides and mix with parsley, oregano, bread crumbs, cheeses, and pepper in a large bowl.  Fill the halves with this mixture, drizzle with olive oil and bake until the tops are browned, about 20-30 minutes.