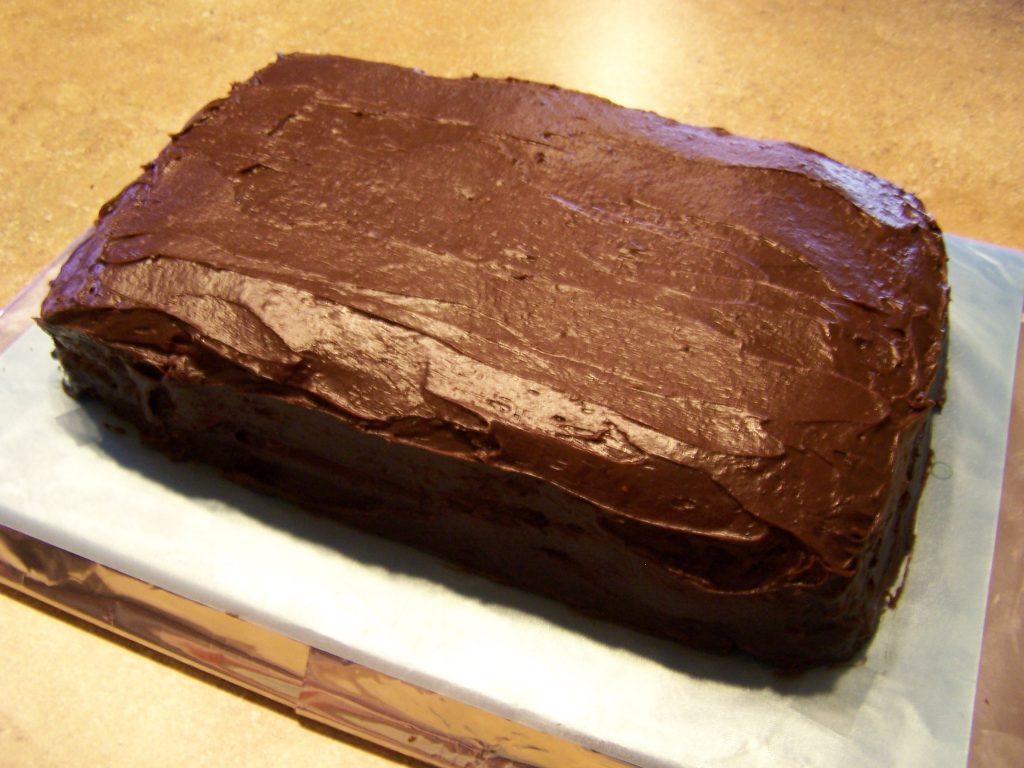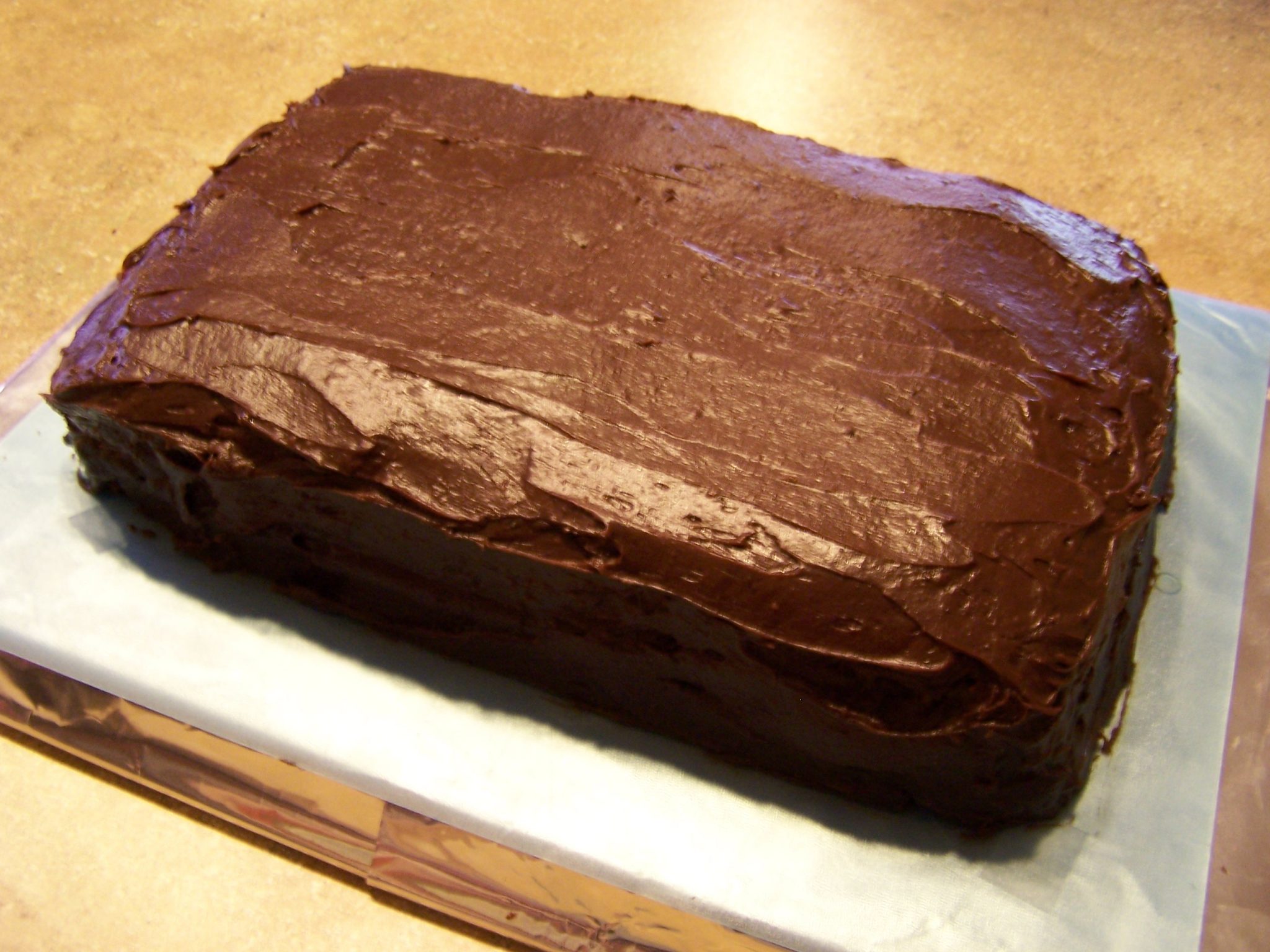 So, we made this crazy cake for Robbie's birthday.  It's a brownie on bottom and a cake on top.  So rich, but so delicious!
I kind of cheated on this one and used boxed brownie mix and cake mix.  You all can figure out how to make those.  We baked them in 9X13 inch pans lined with foil to easily remove them.  First, put the brownie down and slather on a layer of chocolate frosting.  Top that with a layer of cake and cover the whole thing with frosting.  YUM!  I did make my own frosting though.
I ended up making a huge batch of frosting and it was slightly too much (we ended up using it all though).  This recipe came from a friend of mine.
Ingredients:
6 bakers unsweetened chocolate squares
3/4 cup water
3/4 cup butter
48 marshmallows
5 1/3 cup powdered sugar, sifted
Melt together the chocolate, water, butter and marshmallows.  This can be done in the microwave or in a double boiler.  Let this cool.  Stir in the sifted powdered sugar.