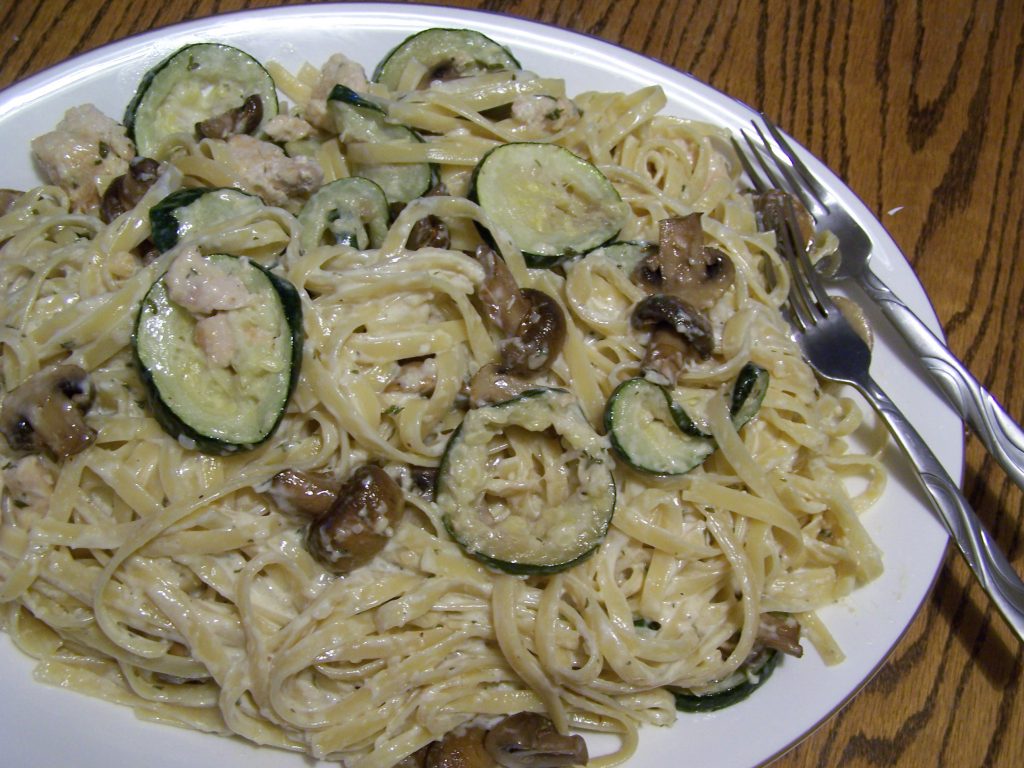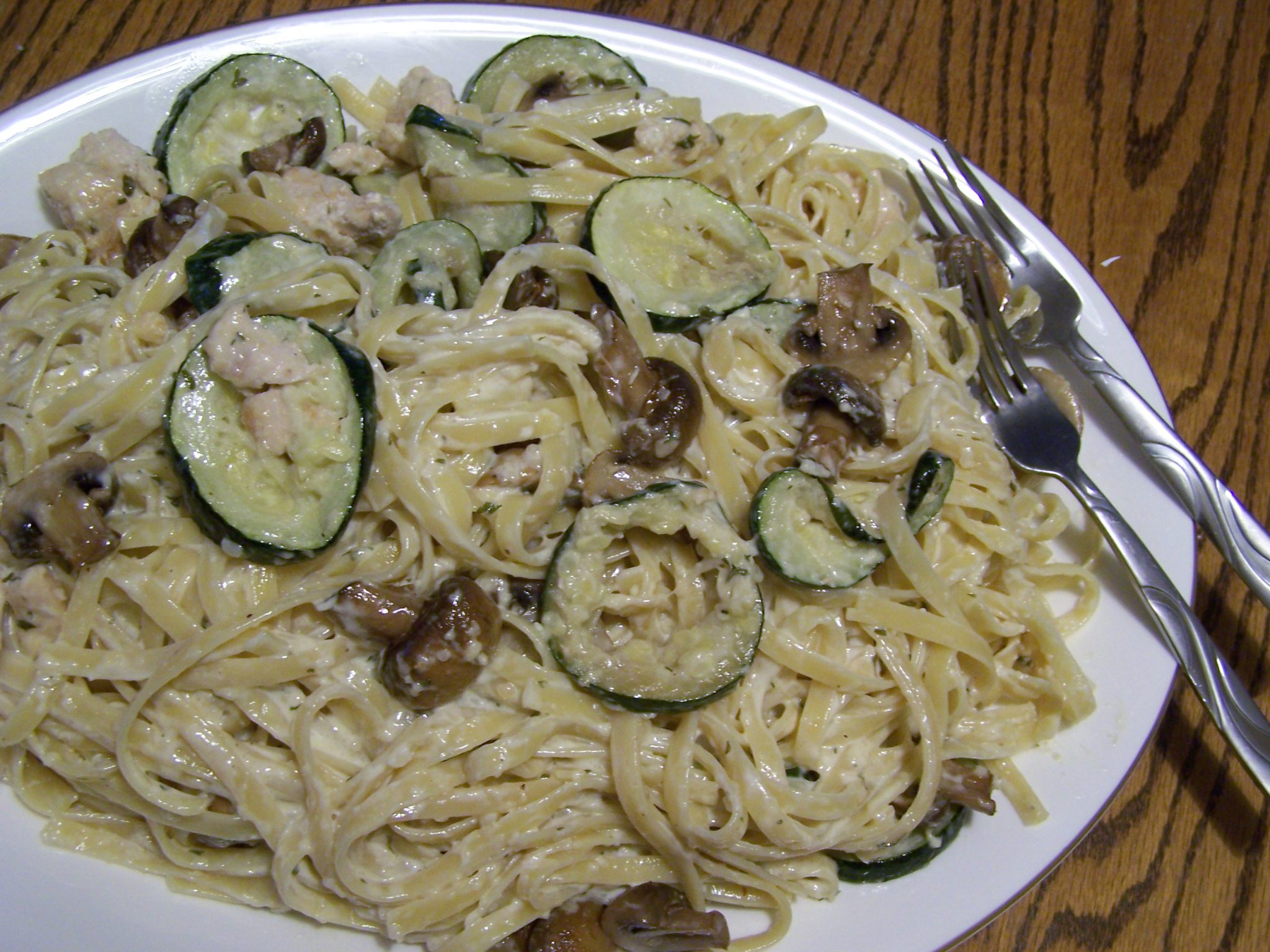 I saved something special for my 100th blog post.  We LOVE Alfredo at our house!  This is a recipe that we have tweaked over the years to our liking.  We normally just serve roasted veggies along side, but this time we decided to mix them in.  The zucchini and mushrooms were a good combination and went really well with the chicken Alfredo.  When it is us eating, we like to serve it on a large platter.
Ingredients:
1 ½ cups shredded Parmesan cheese
¼ cup butter
2 cups heavy cream
2 Tablespoons dried onion
2 cloves garlic, grated
1 Tablespoon dried parsley
Salt and pepper
1 lb Fettuccini
1 large chicken breast, cut into bite sized pieces
1 large zucchini, sliced into ¼ inch disks
8 oz mushrooms, halved
3 Tablespoons Extra-Virgin Olive Oil, divided
Preheat oven to 400°F.  Place zucchini and mushrooms on a baking sheet.  Drizzle with 2 tablespoons of olive oil.  Roast in oven until tender, about 25 minutes.
Bring a large pot of water to a boil.  Salt the water and add the fettuccine, stirring often to keep the noodles from sticking to each other.  Cook until al dente, drain and return the cooked pasta to the pot.
Heat the remaining 1 tablespoon of olive oil in a skillet over medium-high heat.  Cook the chicken breast until browned and cooked thoroughly.
In a medium saucepan, combine Parmesan cheese, butter and heavy cream.  Once the cheese is melted, add the onion, garlic, parsley and season with salt and pepper to taste.  Simmer on low for about 5 minutes to thicken.
In the pot with the noodles, add the chicken, veggies and sauce.  Toss to combine.