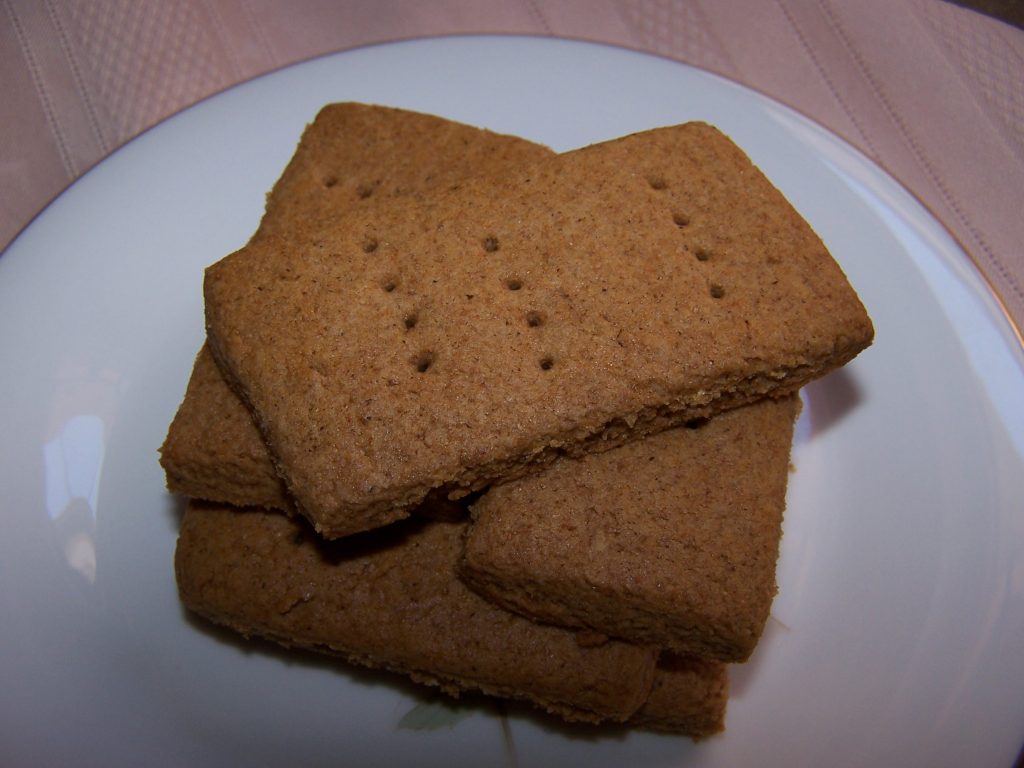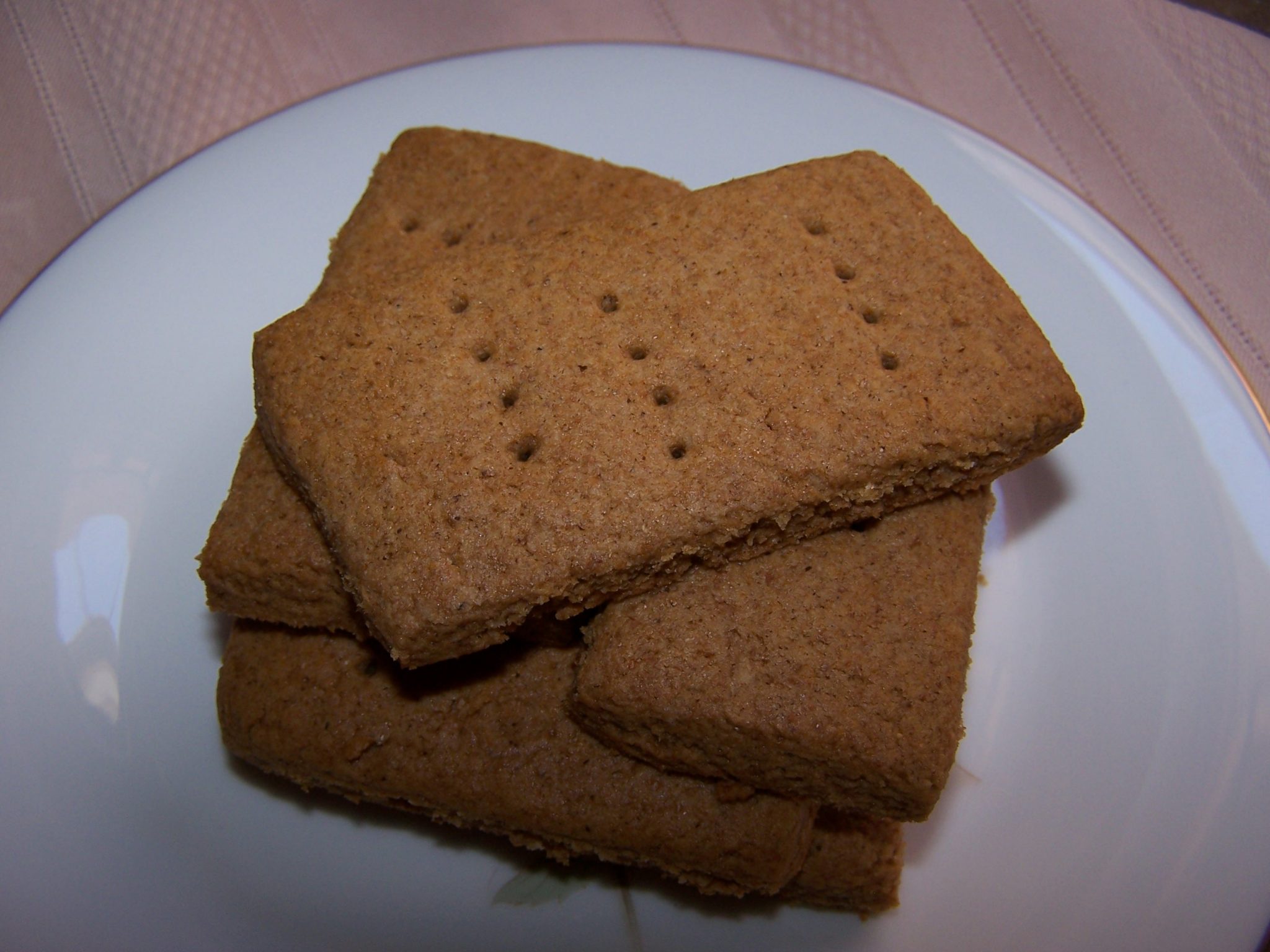 Who doesn't love graham crackers?  These turned out really good.  I think I didn't roll them out thin enough because they didn't end up being crispy like a store bought graham cracker is.  They were crispy on the outside and soft on the inside.  So good!  And since Chloe has reached that magical age of being able to eat honey, she got to eat them too.  She really likes them!  This recipe came from a baby food website that has a ton of really great recipes.
Ingredients:
1 Cup Whole Wheat Flour
1 1/2 Cups All Purpose Flour
1/2 Cup Dark Brown Sugar, packed
1/2 Tsp Salt
1 Tsp Cinnamon
1 Tsp Baking Soda
1/2 Cup Cold Butter, cubed
1/4 Cup Honey
1/4 Cup Water
Preheat oven to 350°F.
Combine the whole wheat flour, all purpose flour, brown sugar, salt, cinnamon and baking soda in the bowl of a food processor.  Pulse a couple times to mix together.
Add the butter and pulse until crumbly.
Add the honey and water.  Pulse until a dough ball forms.
Roll the dough out to ¼ inch thickness and cut into rectangles.  You could also use cookie cutters to make fun shapes.  Poke with a fork a couple times to give it that authentic graham cracker look.
Bake for 15 minutes.  Cool on a rack.