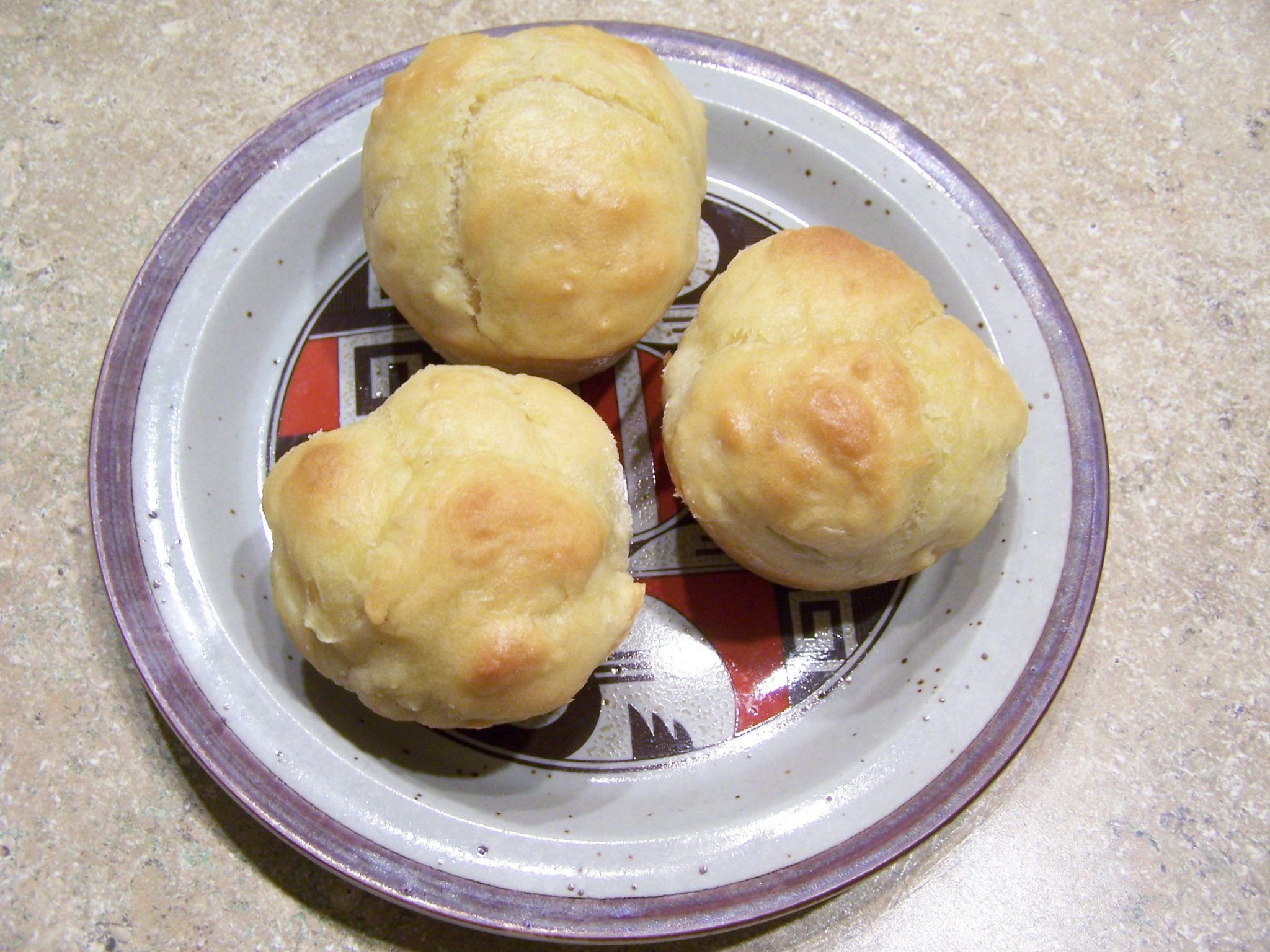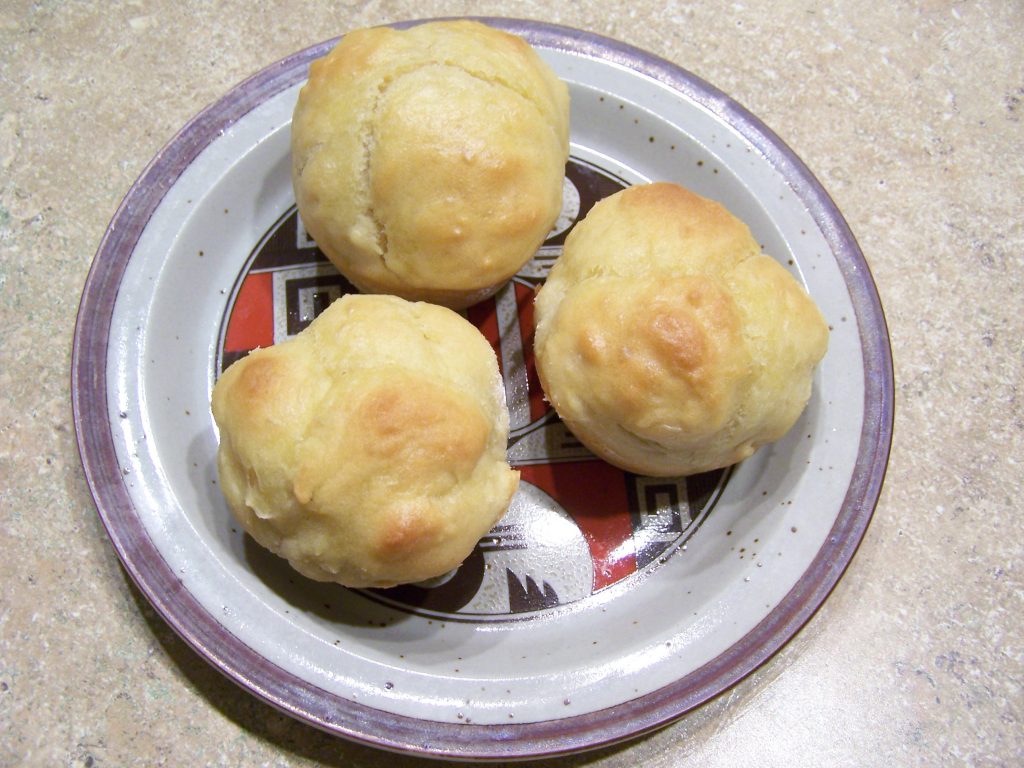 Rolls are a must-have for Thanksgiving!  This recipe comes from allrecipes.com
Ingredients:
2 cups hot water
1/2 cup margarine, plus more to brush on hot rolls
1/3 cup sugar
2 teaspoons salt
1/2 cup cold water
2 (.25 oz) packages active dry yeast
5 1/2-6 cups all-purpose flour
2 eggs
In a large bowl, melt the margarine in the hot water.  Stir in sugar and salt.  Add the cold water and yeast, whisking until dissolved.
Add 3 cups of the flour, stir to combine.  Stir in the eggs and remaining flour until a dough is formed.
Cover and let rise until the dough doubles in size, about 30 minutes.  Punch down, cover and let rise until doubled in size again, about 30 minutes.
Preheat oven to 350°F.  Grease 2 muffin tins with non-stick cooking spray.
Form the dough into walnut sized balls, drop 3 balls into each of the muffin tins.  Bake until browned, about 30-40 minutes.  Brush with melted margarine when they come out of the oven.
Yield: 24 Rolls
Please follow and like us: