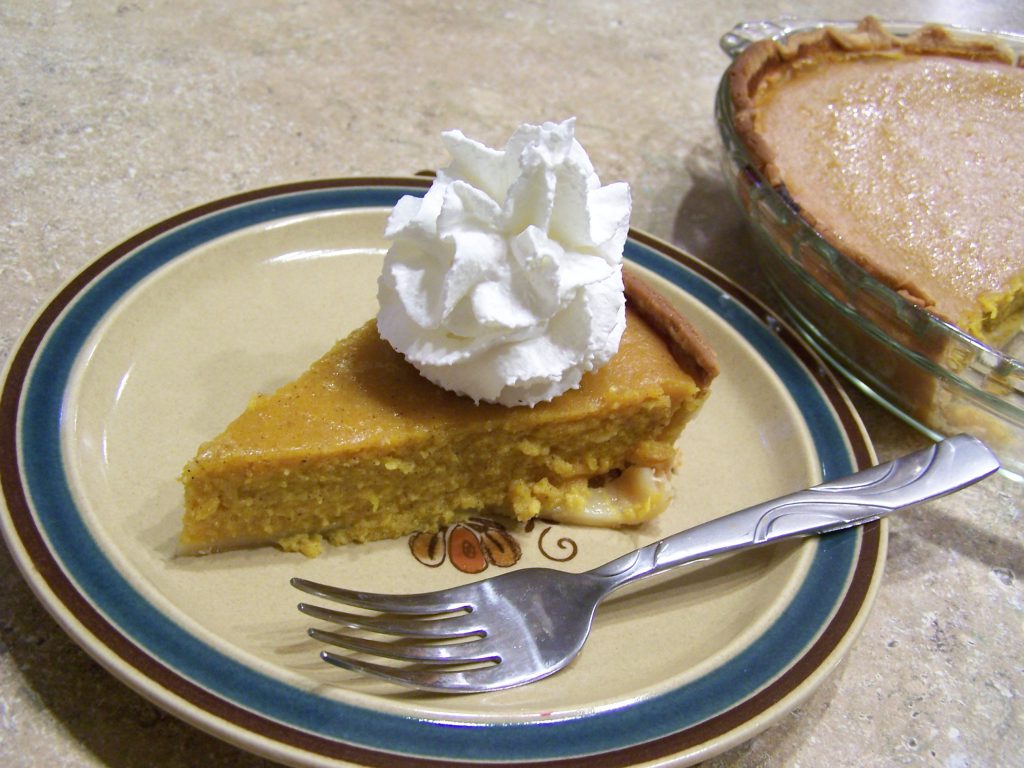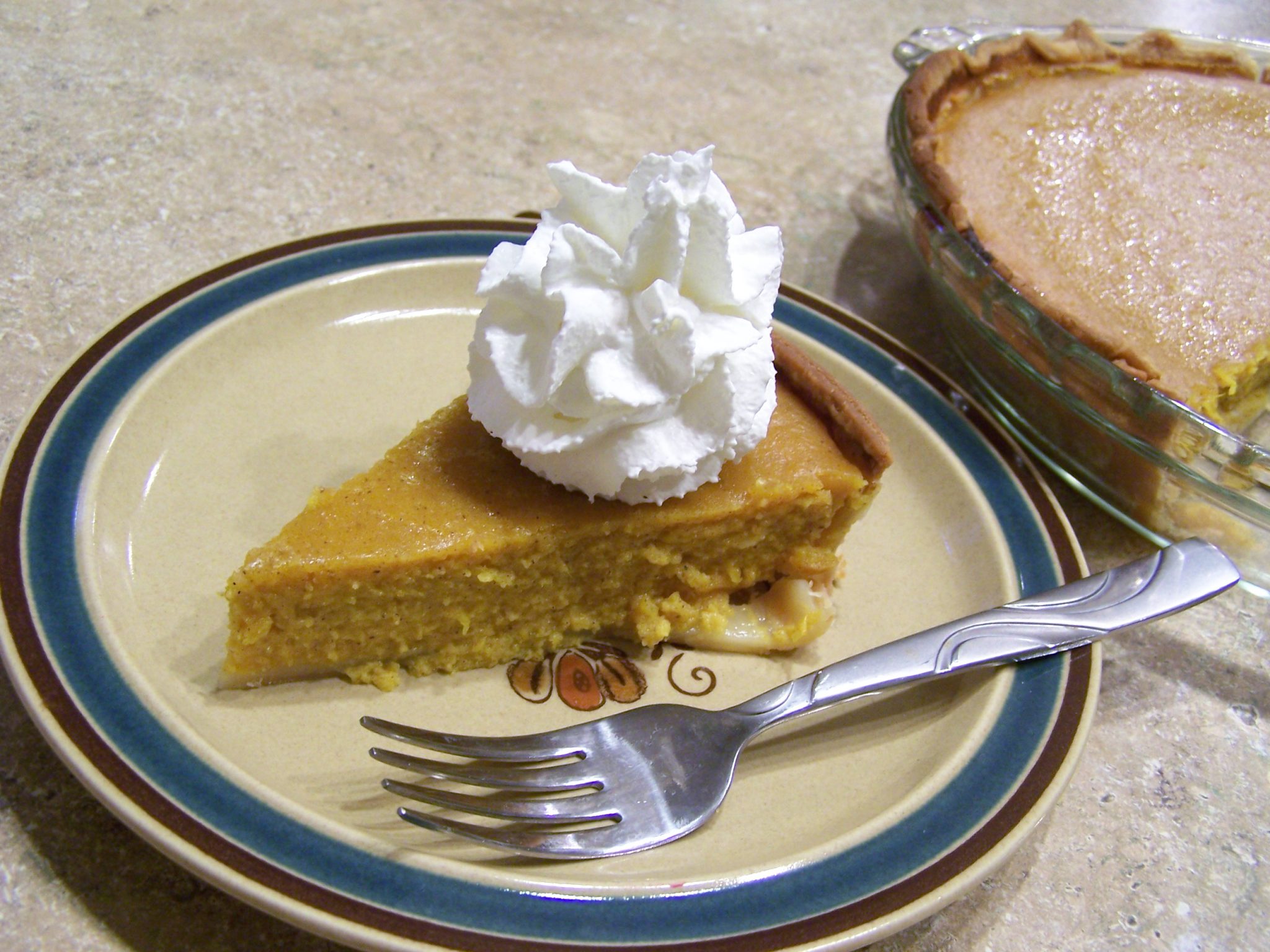 Another Thanksgiving must-have!  It just isn't Thanksgiving without a massive amount of pie.  Especially pumpkin pie.  This recipe is the standard Libby's Famous Pumpkin Pie, except I made it with fresh pumpkin.  I substituted nutmeg for the cloves because I didn't have any cloves.  It still tastes like pumpkin pie, so either way works.
Ingredients:
¾ cup granulated sugar
1 teaspoon ground cinnamon
½ teaspoon salt
½ teaspoon ground ginger
¼ teaspoon ground cloves
2 large eggs
1 can (15 oz) or 2 cups pumpkin puree
1 can (12 oz) evaporated milk
1 unbaked 9-inch pie shell
Whipped cream
Preheat oven to 425°F.
In a small bowl, combine the sugar, cinnamon, salt, ginger and cloves.
In a large bowl, beat the eggs.  Add the pumpkin and sugar mixture, stirring to combine.
Slowly add the evaporated milk, stirring to completely combine.
Pour into the pie shell.
Bake for 15 minutes.  Reduce heat to 350°F and continue baking until a knife inserted in the center comes out clean, about 40-50 minutes.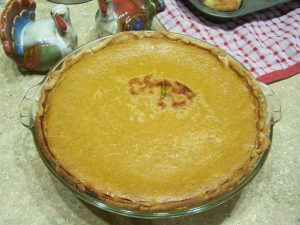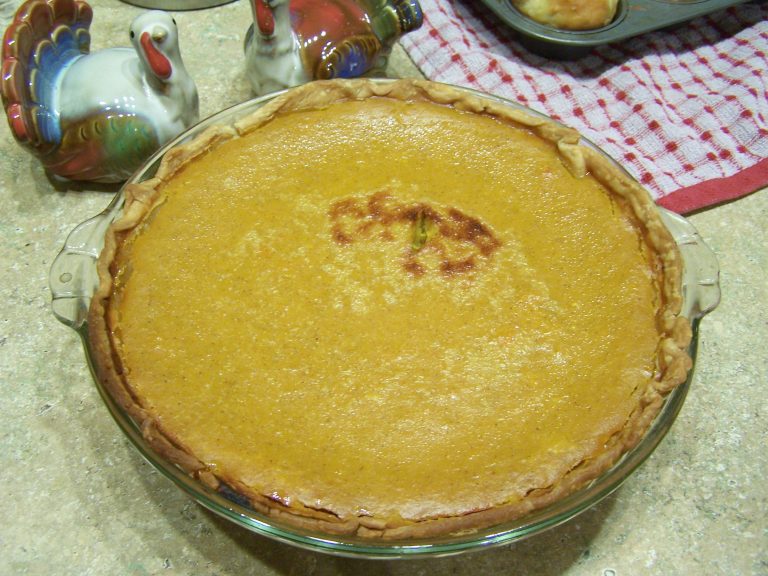 How to make your own pumpkin puree:
It's really simple to make your own pumpkin puree from a pie pumpkin.
Preheat oven to 350°F.
Cut the pumpkin in half and scoop out the seeds.
Cut the 2 halves in half again and place on a baking sheet.
Bake until tender, about 45-60 minutes.
Scoop out the flesh of the pumpkin.
Puree with an immersion blender, food processor, blender, mixer, or whisk by hand until smooth.