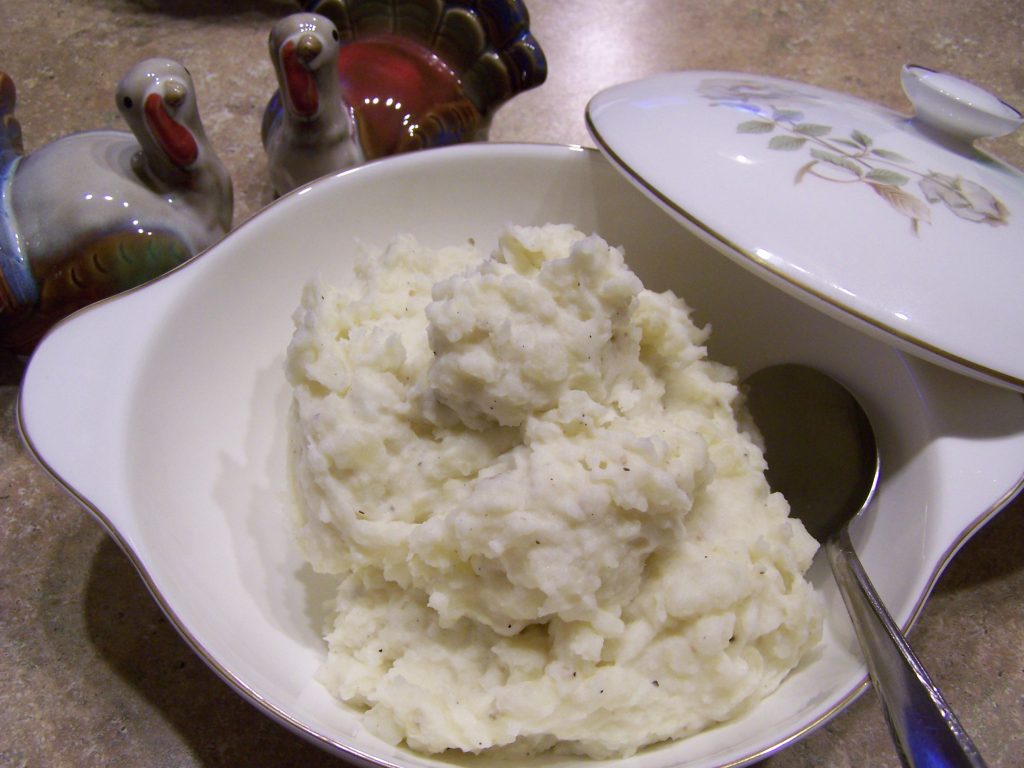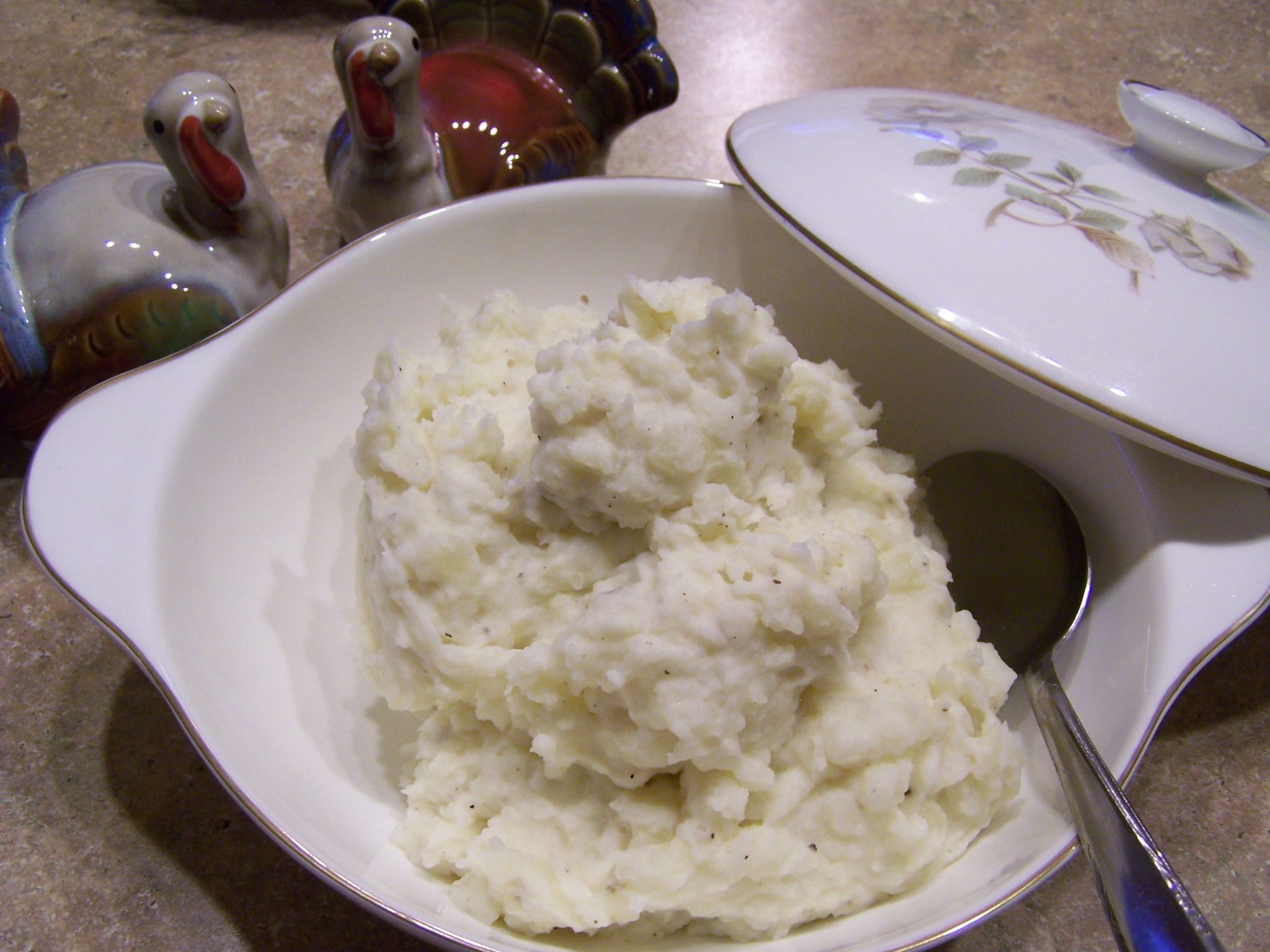 Robbie's favorite Thanksgiving side dish is most definitely mashed potatoes.
Ingredients:
2 lbs potatoes, washed and peeled
½-1 stick butter
½-1 cup half-and-half or milk
Salt & pepper to taste
Cut potatoes into 1 inch chunks and place in a large pot.  Fill with enough water to completely cover the potatoes by a couple inches.  Bring to a boil and simmer until fork tender.  Drain.
Mash with butter and enough half-and-half/milk until the mashed potatoes reach your desired consistency.  Season with salt and pepper.
This can be made ahead of time and reheated in the oven when it's time to eat.
Serves: 4-6