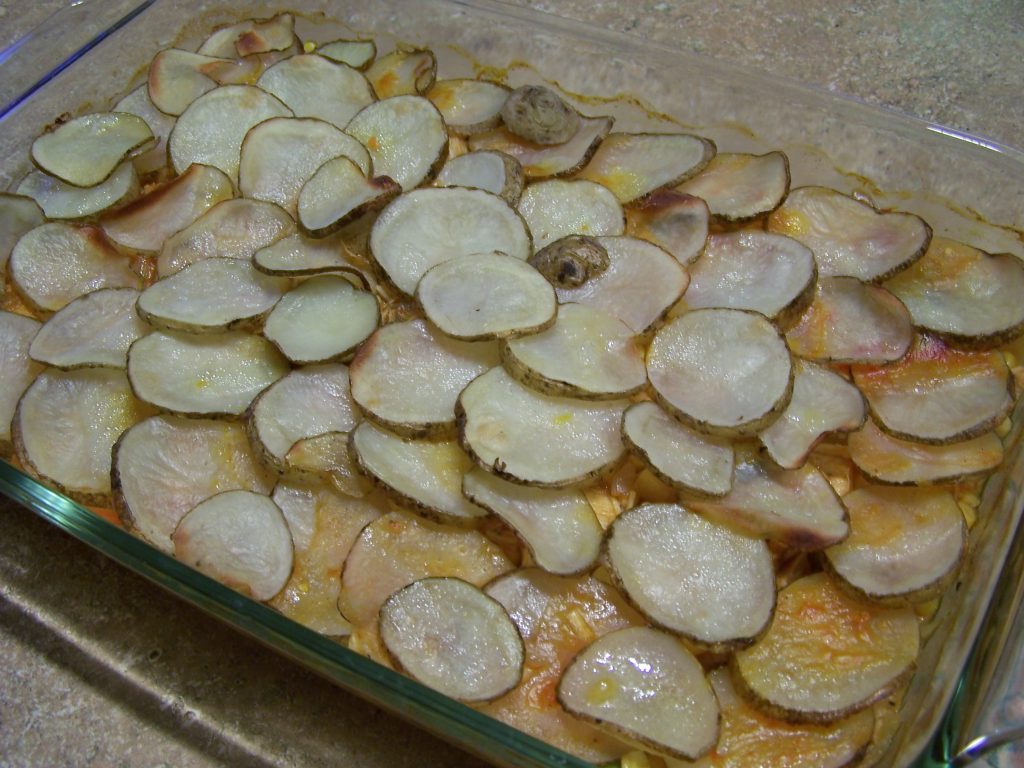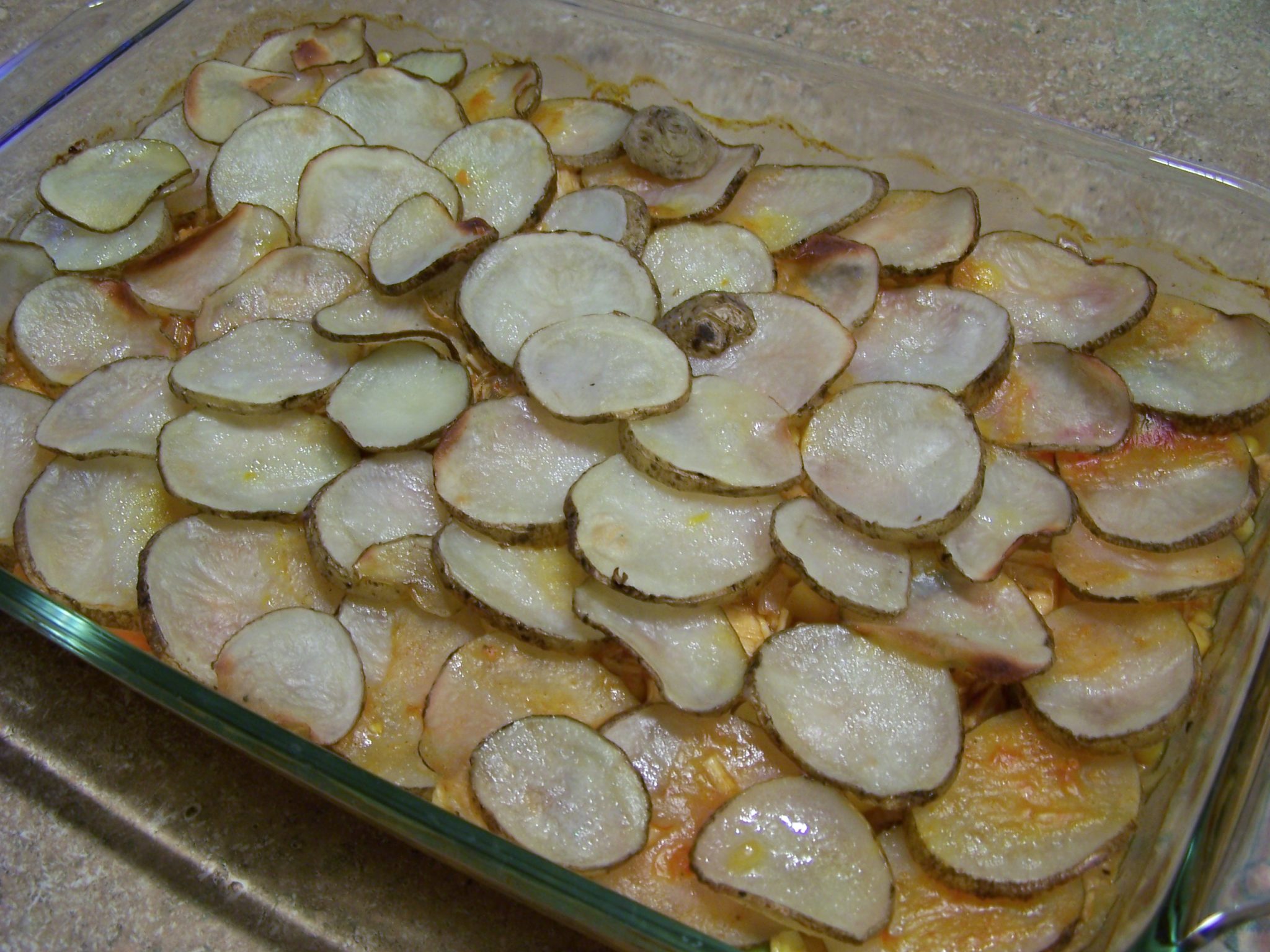 Still have a ton of turkey leftovers from Thanksgiving?  Here is an idea of how to use it to make a whole new meal.
Ingredients:
3 Tablespoons butter, divided
1 onion, chopped
Salt & pepper
2 Tablespoons tomato paste
1 lb leftover turkey, chopped
1 teaspoon dried thyme
1 cup chicken stock
2 Tablespoons flour
1 cup water
2 cups frozen mixed veggies (peas, carrots, corn)
¾ lb Russet potatoes, thinly sliced (about 2-3 potatoes)
Preheat oven to 400°F.
Melt 1 Tablespoon butter in a skillet over medium-high heat.  Add the onion and cook until softened, about 3-5 minutes.  Season with salt and pepper.  Stir in the tomato paste and cook for 1 minute.
Add the turkey, thyme and stock.  Bring to a boil, reduce heat slightly and simmer, about 3 minutes.
Sprinkle the flour on top, stir in and cook for 1 minute to let it thicken slightly.  Stir in the water and  frozen veggies.
Pour into a casserole dish and top with the sliced potatoes, overlapping them.  Melt the remaining 2 Tablespoons of butter and drizzle on top of the potatoes.
Bake until potatoes are browned, about 40-45 minutes.  Let cool for 5-10 minutes before serving.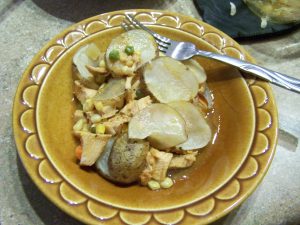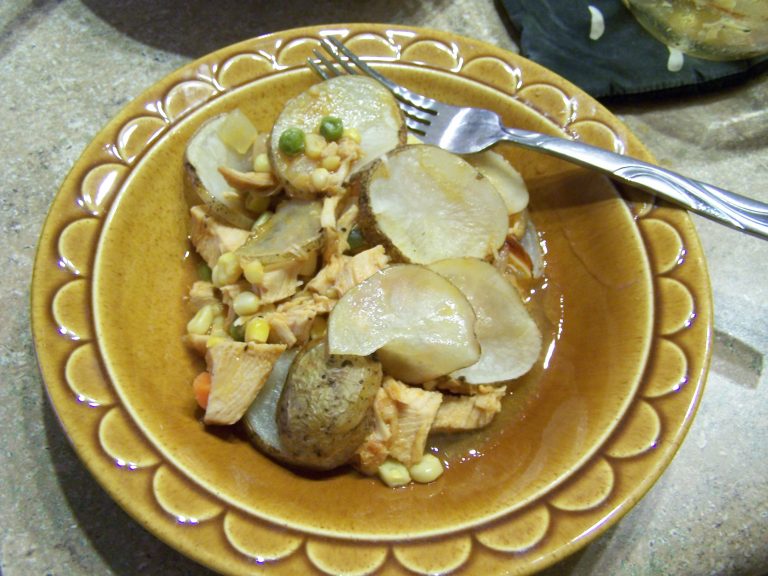 Serves: 4-6