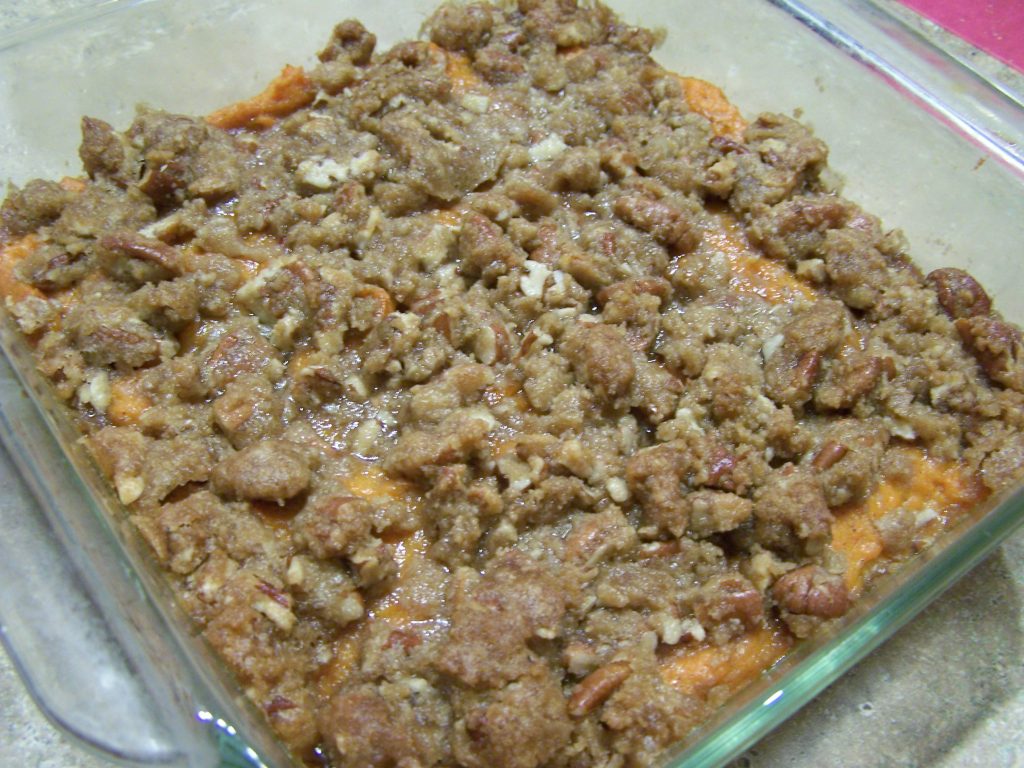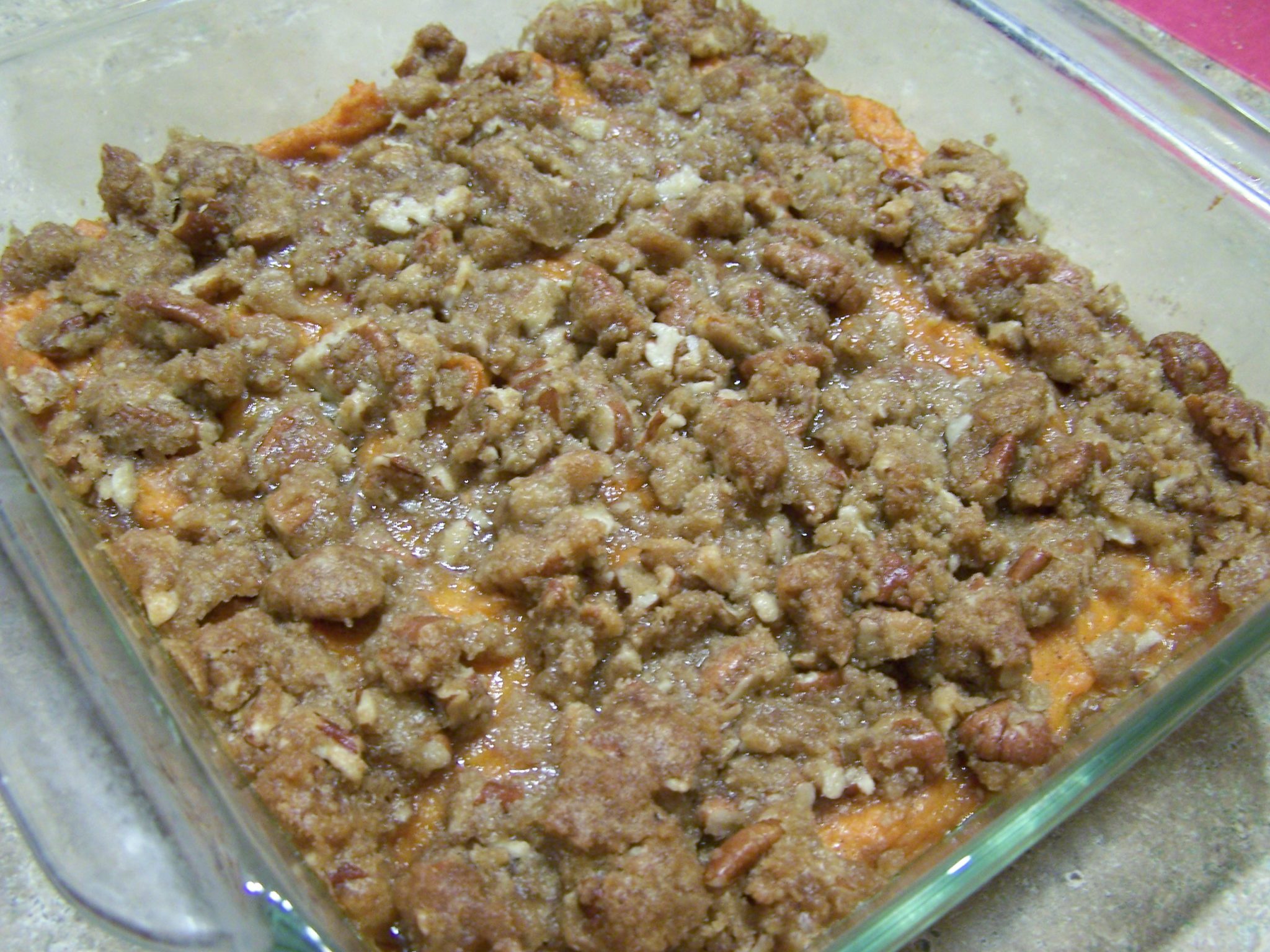 I love sweet potatoes!  YUM!  And, no…not the kind from a can with mini marshmallows on top…yuck..  Real sweet potatoes with a delicious pecan topping.  Perfect for Thanksgiving.  This is adapted from a recipe from Food Network.  For Thanksgiving I make a double batch of this and put it in a 9X13 inch baking dish.  When I make this for Thanksgiving, I prepare it the night before without the topping on it.  When it's almost time to eat, just sprinkle on the topping and throw it in the oven.
Ingredients:
2 1/2 pounds sweet potatoes (about 3 large), scrubbed
2 large eggs, lightly beaten
3 tablespoons unsalted butter, melted, plus more for the preparing the pan
2 tablespoons packed dark brown sugar
1 teaspoon kosher salt
1/2 teaspoon ground cinnamon
1/2 teaspoon ground ginger
Pinch freshly grated nutmeg
Freshly ground black pepper
For the topping:
1/2 cup chopped pecans
3 Tablespoons flour
1/2 cup brown sugar
1/8 cup melted butter
Preheat oven to 400°F.  Poke the sweet potatoes several times with a fork and bake until very tender, about 45 minutes.
Scoop out the sweet potato flesh and discard the skins.  Mash with a potato masher until smooth.  Whisk in the eggs, butter, brown sugar, salt, cinnamon, ginger, nutmeg and pepper.
Butter an 8X8 inch casserole dish and pour in the sweet potato mixture.
For the topping, mix together the pecans, flour, brown sugar and butter.  Sprinkle on top of the sweet potatoes in the casserole dish.
Bake 30 minutes.
Serves: 6