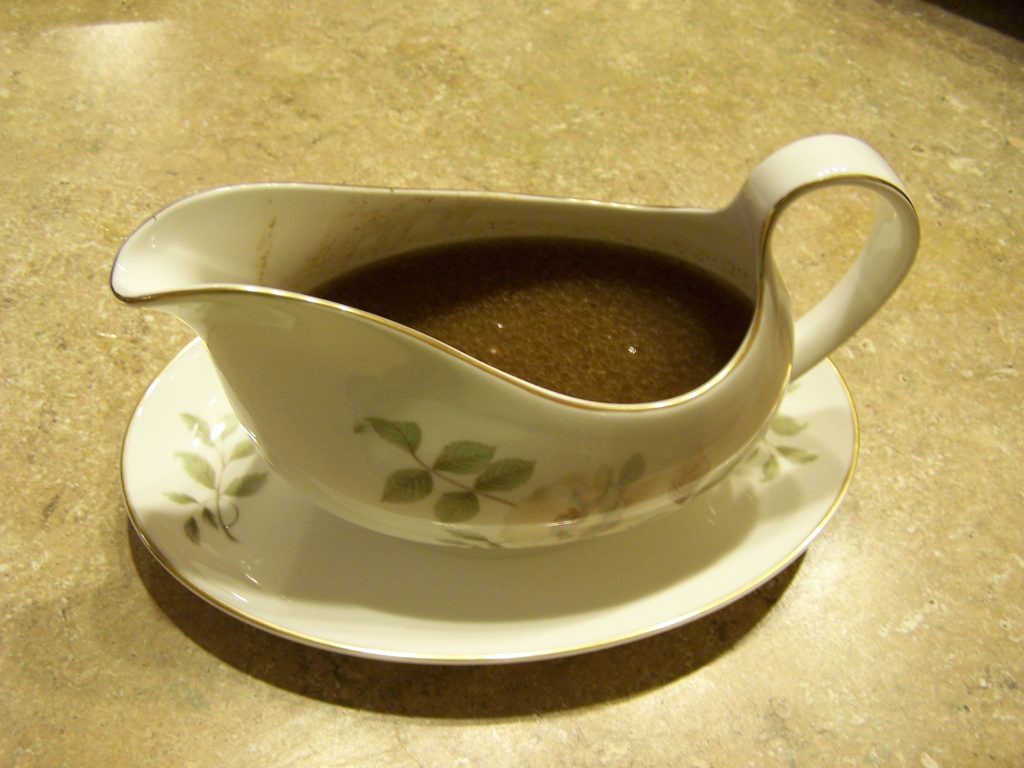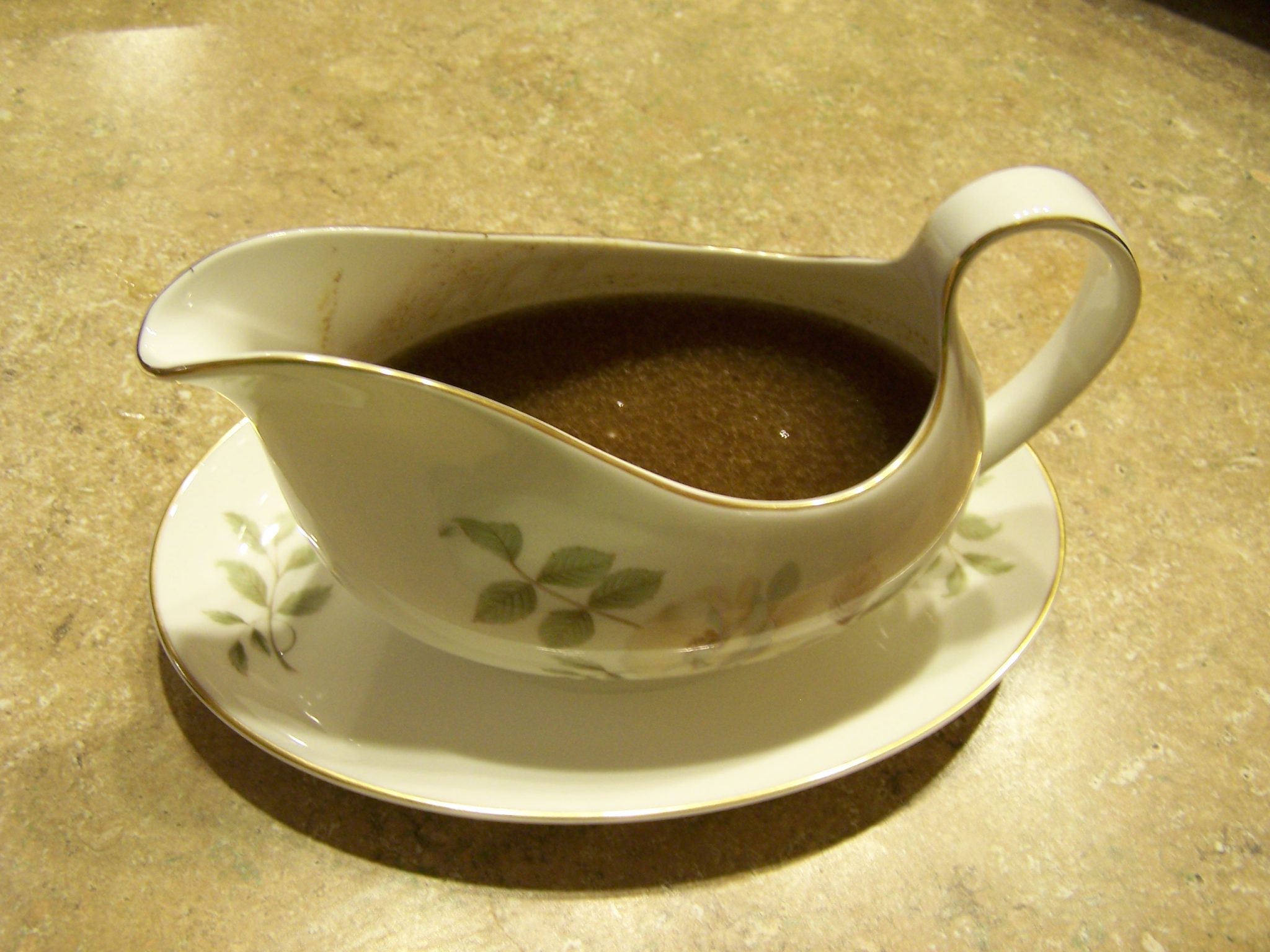 This gravy recipe comes from Rachael Ray.  She made this on her show a few days ago.  Gravy is just one of those things that I've struggled with making for some reason.  It never seems to turn out right.  Although this one was very easy to make and it turned out pretty good.  This can be made ahead of time and refrigerated.  Just reheat on the stove and add the pan drippings when the turkey comes out of the oven.
Ingredients:
5 Tablespoons butter
Cracked black pepper
4 Tablespoons flour
1 Tablespoon ground poultry seasoning
1 quart turkey or chicken stock
2 Tablespoons Worcestershire sauce
2 egg yolks, beaten
1 to 2 cups pan drippings, fat skimmed or separated
Melt the butter over medium heat in a large saucepan.  Add the pepper, flour and poultry seasoning, whisk to combine.  Let this cook for 1 minute.
Whisk in the stock and Worcestershire sauce.  Raise heat to medium-high to thicken the gravy.  Once thickened, temper in the egg yolks by adding a ladle of the gravy into a bowl with the egg yolks, then whisk the tempered eggs into the pan.
Add the pan drippings from the turkey, whisk to combine.
Yield: 1½ quarts