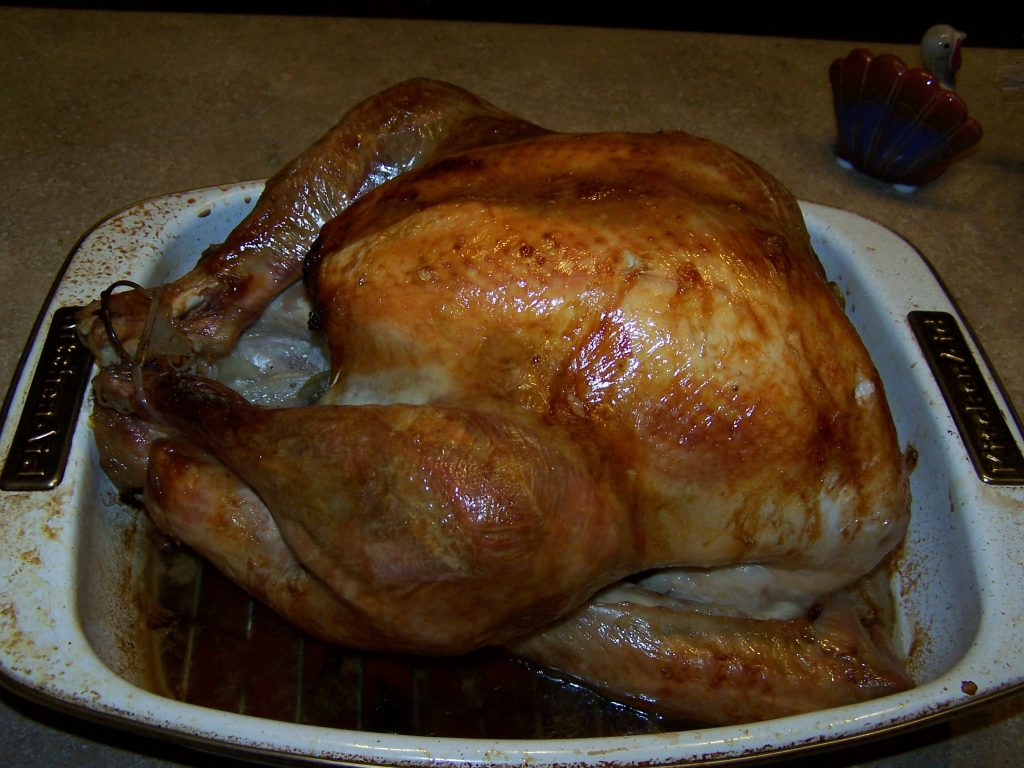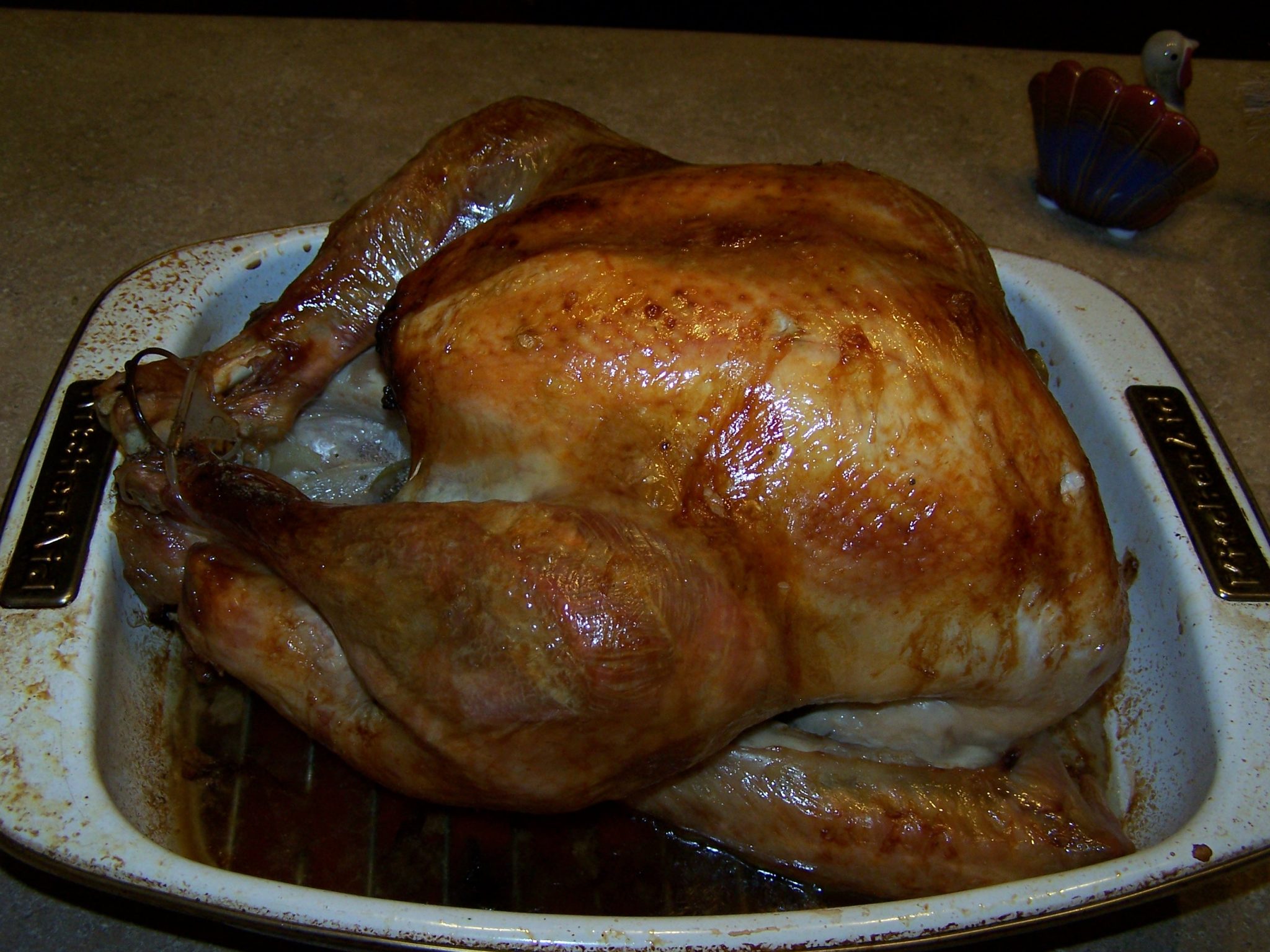 Thanks Alton Brown for making Thanksgiving awesome!  In Alton's recipe, he brined the turkey, but I didn't brine mine.
Ingredients:
1 turkey, any size (thawed)
1 red or green apple, sliced
1/2 onion, sliced
1 cinnamon stick
1 cup water
1 teaspoon dried sage
Canola oil
Preheat oven to 500°F.  Move the oven rack to the lowest position.
Combine the apple, onion, cinnamon stick and water in a bowl.  Microwave for 5 minutes.
Place the apple, onion, cinnamon stick, and dried sage inside the turkey.  Put the turkey on a roasting pan breast side up.  Tuck the turkey wings under the body and rub canola oil on the bird.
Roast for 30 minutes.  Turn the oven temperature down to 350°F and insert a probe thermometer into the breast.  Set the thermometer to 161°F.  A 14-16 lb turkey will take about 2-2½ hours.  My 20lb turkey took just over 3 hours.
After roasting, cover with a foil tent for 15 minutes before carving.