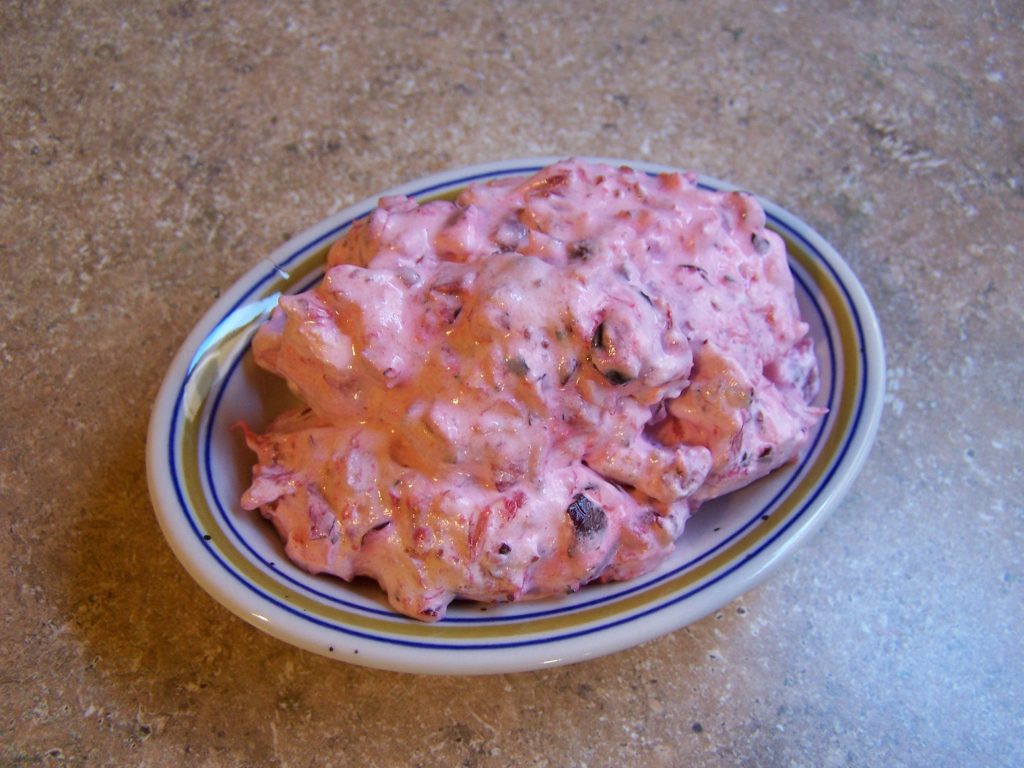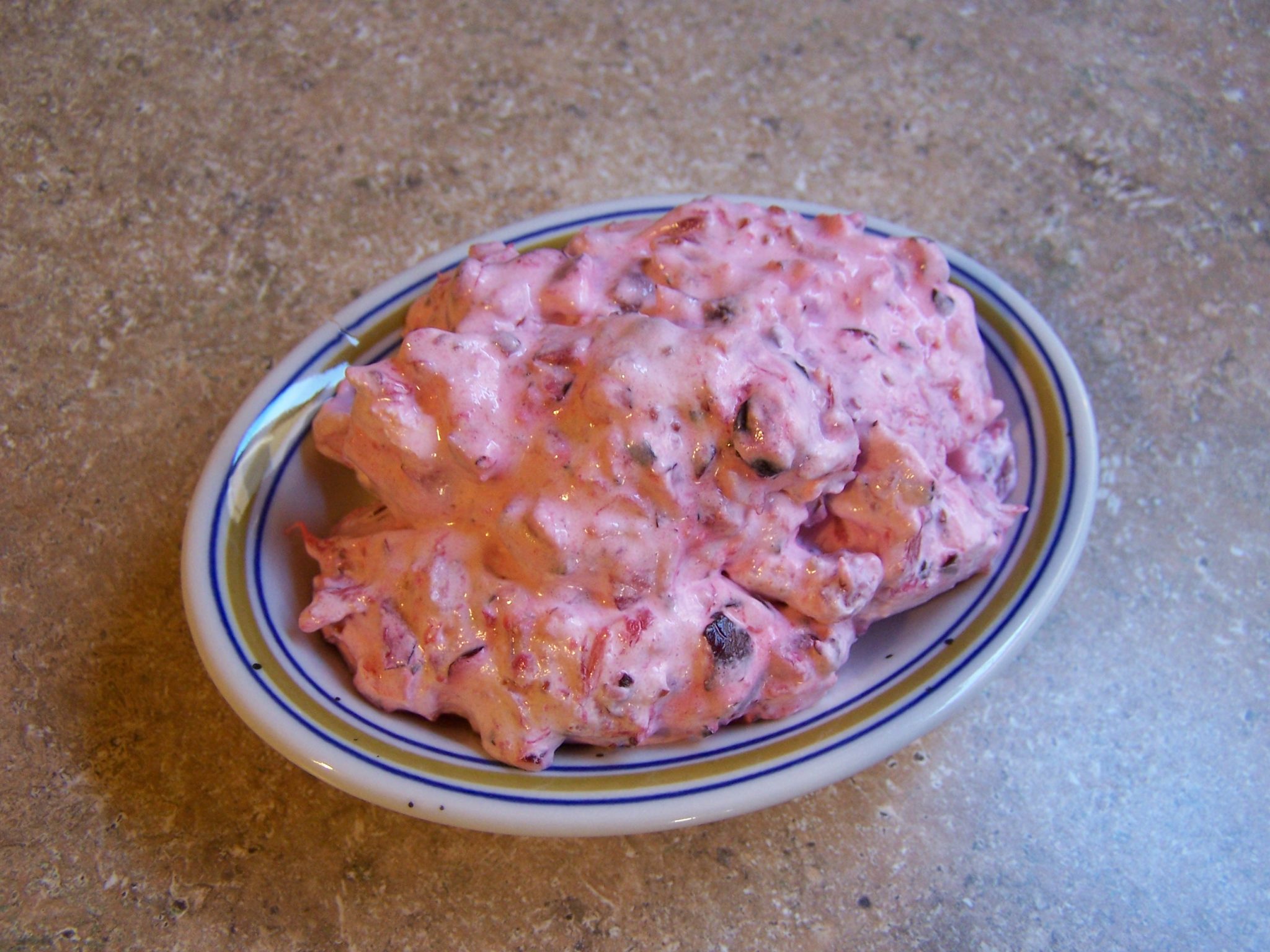 This is something that we always have at Thanksgiving in my family.  It is typically served with the meal, but could also be dessert.
Ingredients:
1 (12 oz) bag fresh cranberries
1 (20 oz) can crushed pineapple (drained and towel dried)
1 (7oz) jar marshmallow creme
1¼ cup sugar
8 oz Cool Whip
Lightly chop the cranberries in a food processor.
In a large bowl, stir together the chopped cranberries, pineapple, marshmallow creme and sugar.  Once combined, fold in the Cool Whip.
Freeze until firm, about 3-4 hours or overnight.  Thaw in the refrigerator and serve cold.