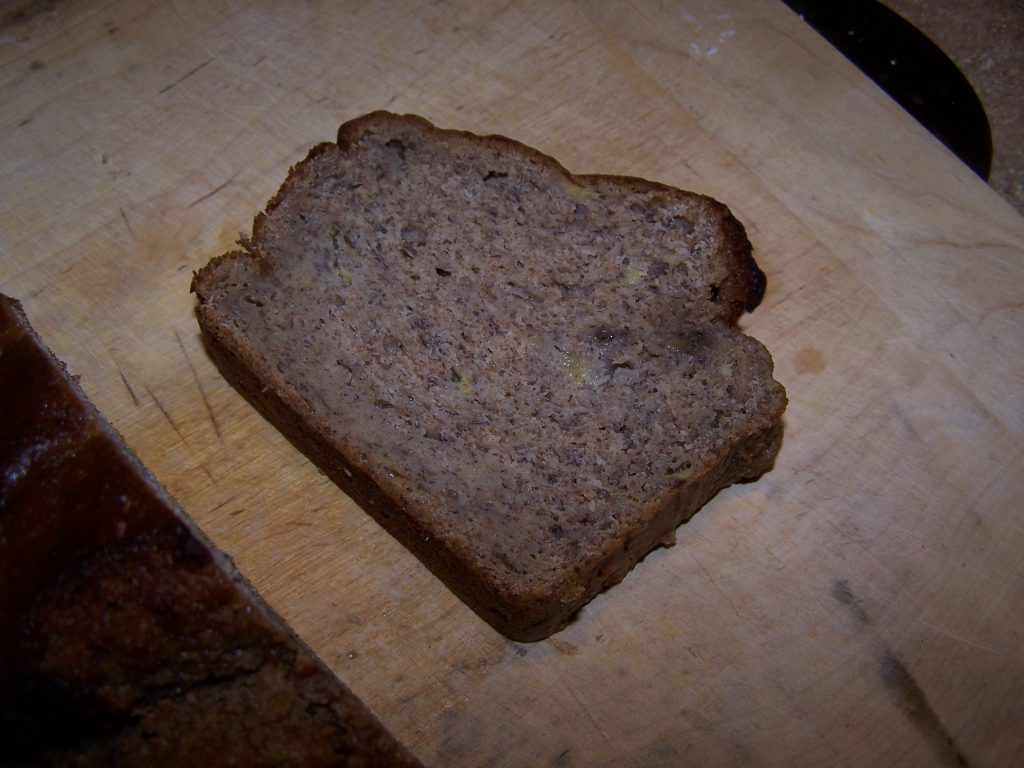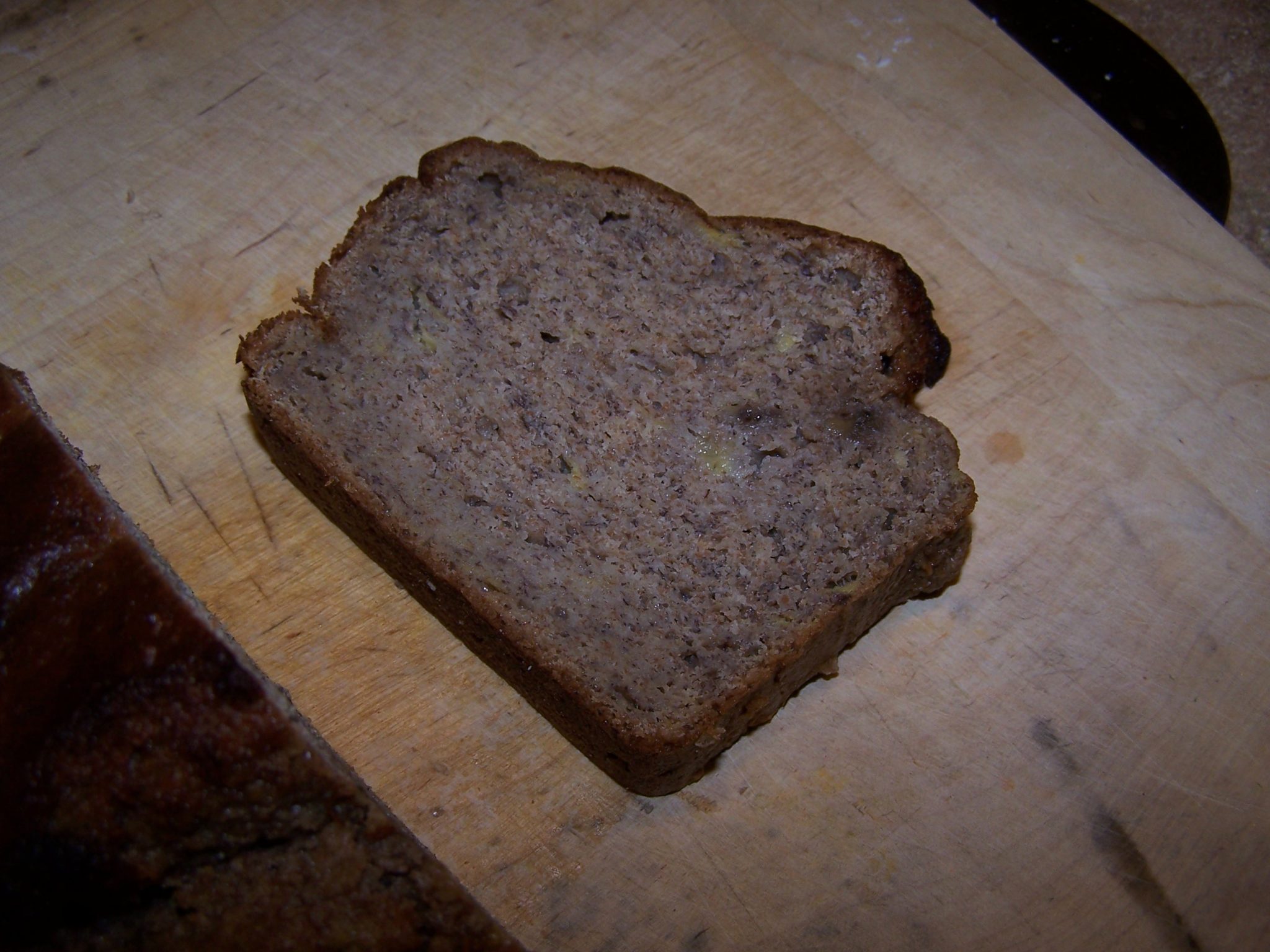 This is a much healthier version of banana bread.  Turned out pretty good too!
Ingredients:
2 cups whole wheat flour
1 teaspoon baking soda
¼ teaspoon salt
½ cup unsweetened applesauce
1 Tablespoon butter or margarine
¼ cup brown sugar
2 eggs
3 cups mashed bananas
Preheat over to 350°F.  Spray a loaf pan with non-stick spray.
In a large bowl, mix together the flour, baking soda and salt.
In a medium bowl, whisk together the applesauce, butter and brown sugar.  Stir in the eggs and mashed bananas.  Pour this mixture onto the flour mixture.  Stir to combine.
Pour into the prepared loaf pan.  Bake until a toothpick inserted in the center comes out clean, about 1 hour 15 minutes.