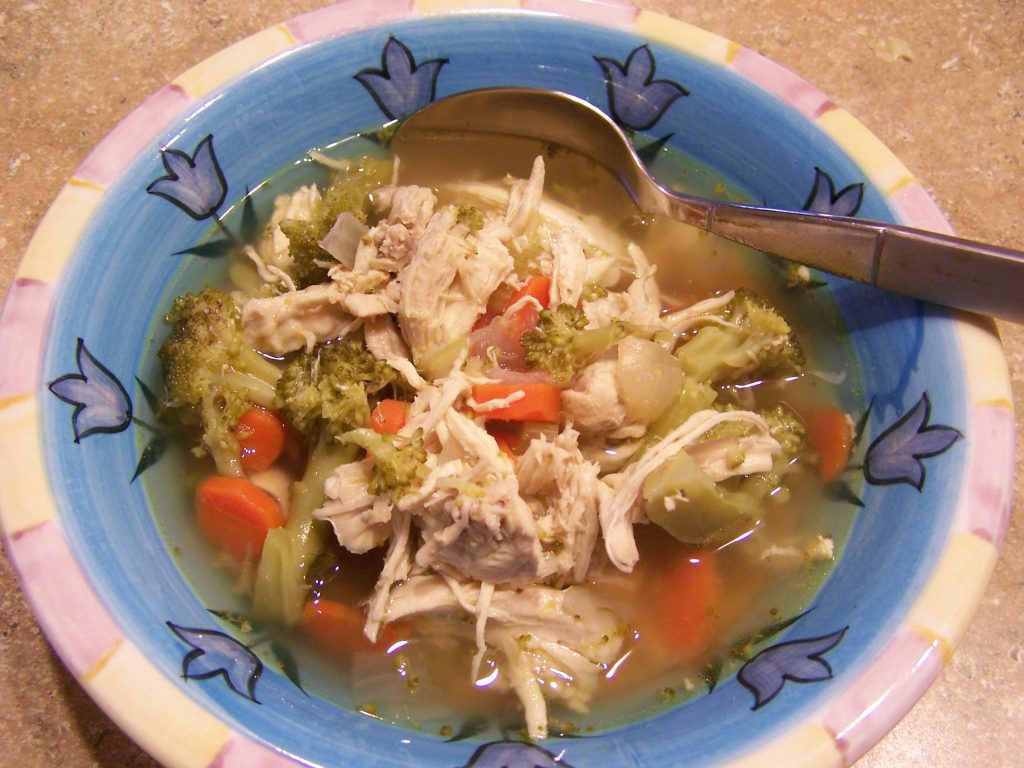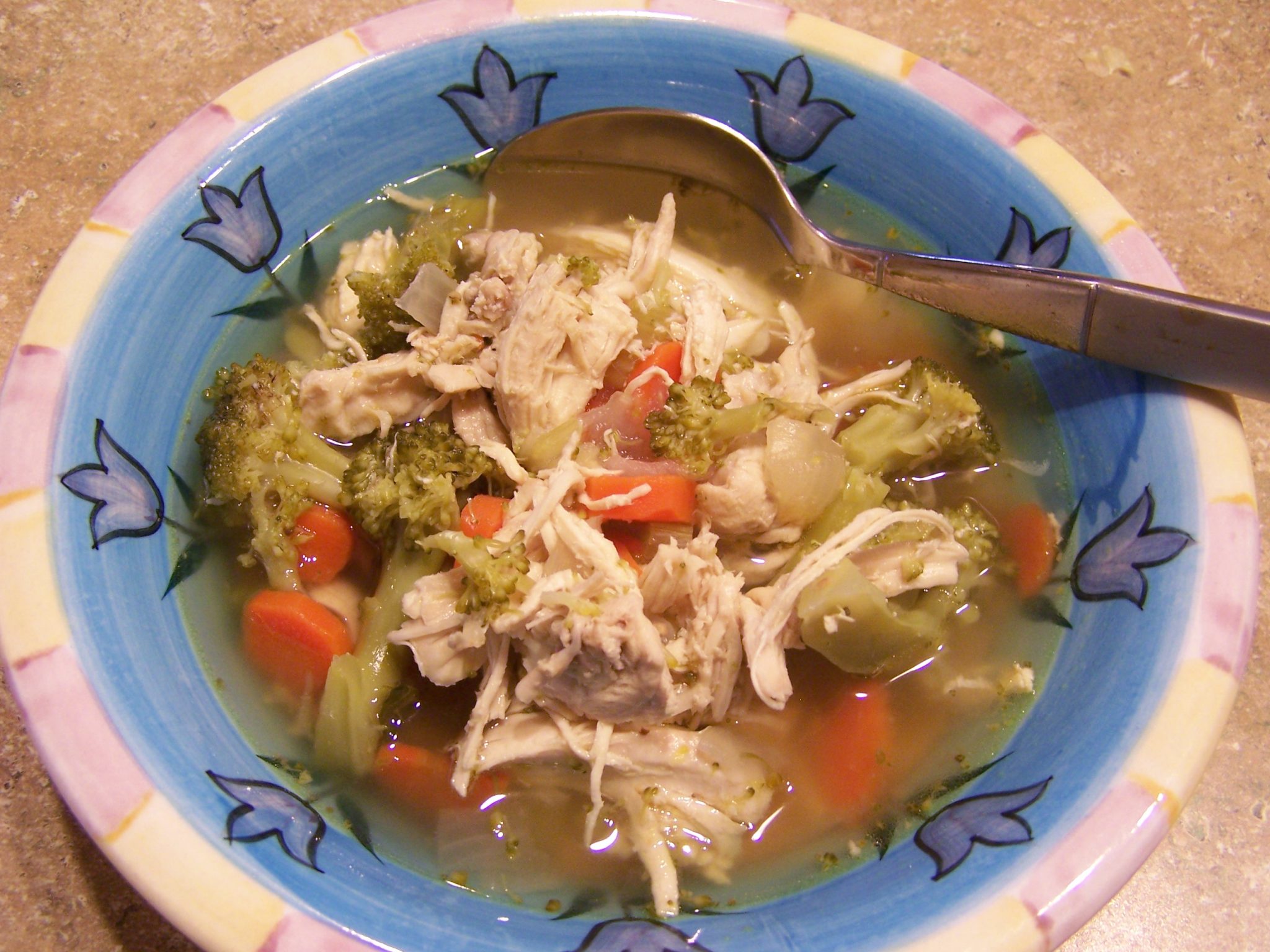 I found this soup recipe in my mom's recipe book. This is one she makes a lot. She even made it for us the day Chloe was born. It's a very comforting meal.
Ingredients:
1 Tablespoon olive oil
1 clove garlic, finely grated
1 onion, chopped
4-6 cups chicken stock
2 carrots, chopped
2 stalks celery, chopped
1 head broccoli, cut into florets
1 rotisserie chicken shredded (or 2-2½ lbs shredded cooked chicken)
Black pepper
Heat the oil in a soup pot over medium heat. Add the onion and garlic and cook until softened and starting to brown.
Add the stock, carrots, celery and broccoli. Cook until tender.
Stir in the chicken and cook until heated thoroughly. Season with pepper to taste.