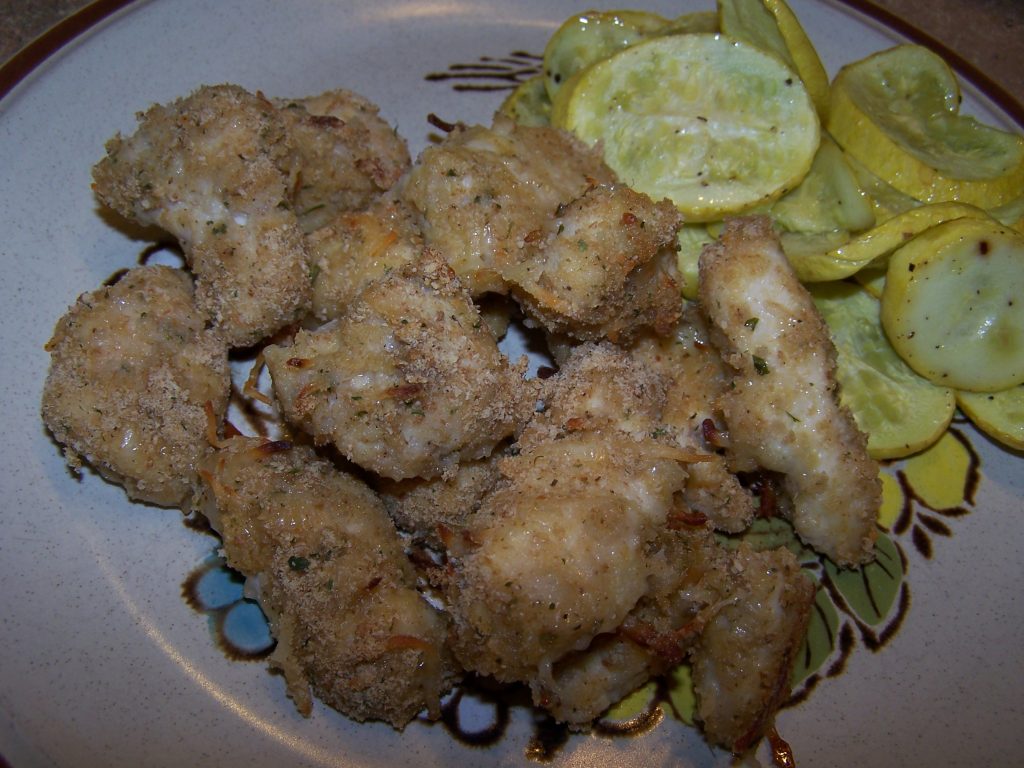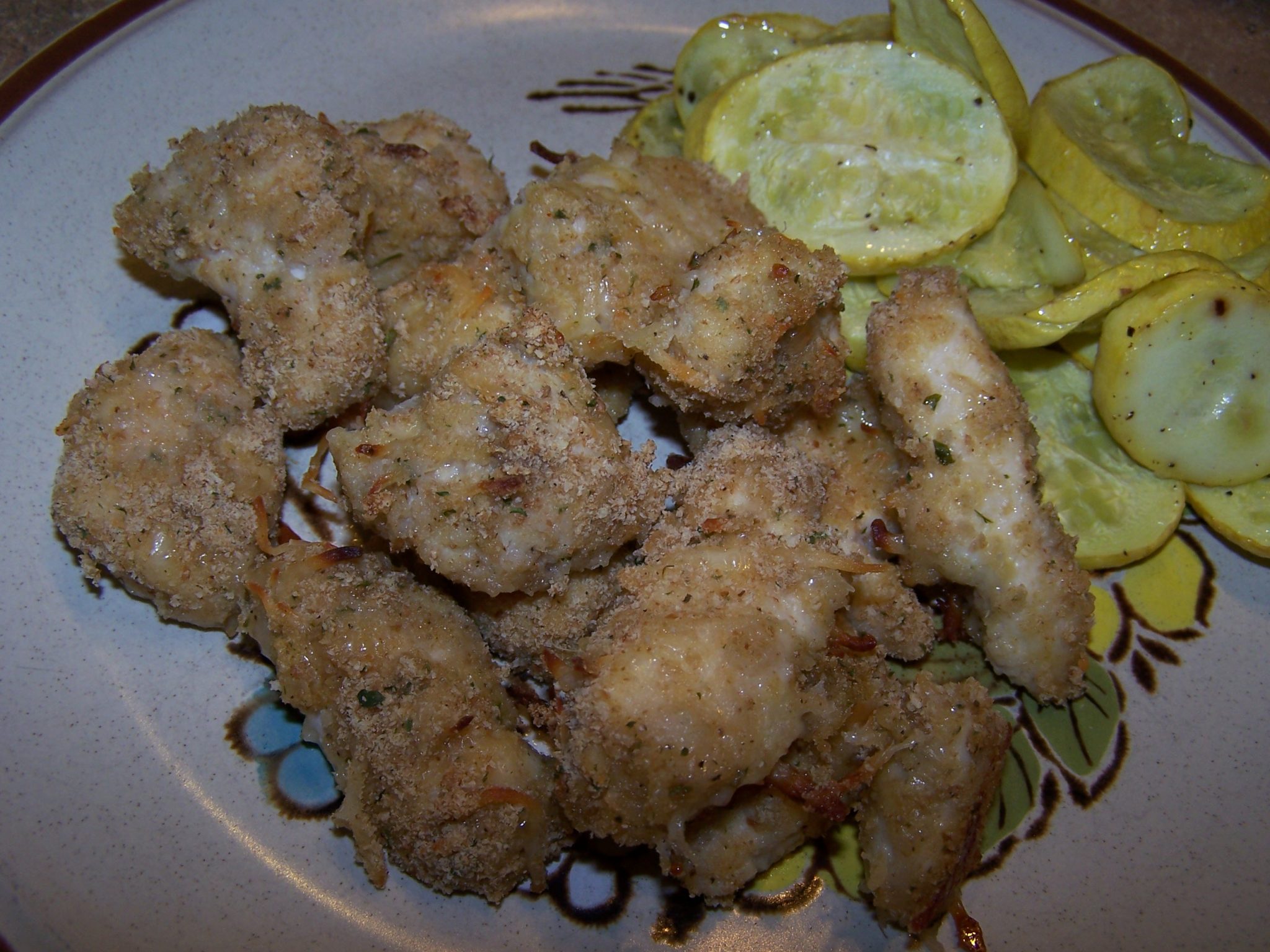 These chicken nuggets are very easy to make and taste better than any frozen nuggets you can buy.  I served them with yellow squash, which I roasted in the oven alongside them.
Ingredients:
2 lbs boneless skinless chicken, cut into bite sized pieces
1 cup flour
Salt & pepper
2 eggs
1 cup Italian seasoned bread crumbs
½ cup Parmesan or Mozzarella cheese, shredded
Preheat oven to 400°F.  Line a baking sheet with foil and spray it with non-stick cooking spray.
Set up the breading station with 3 medium sized bowls.  In the first bowl, mix together the flour with salt and pepper.  In the second bowl, lightly beat the egg with a splash of water.  In the third bowl, mix together the bread crumbs and cheese.
Dredge the chicken pieces in the flour, dip in the egg then coat with the bread crumb mixture.
Bake until thoroughly cooked, about 20 minutes.