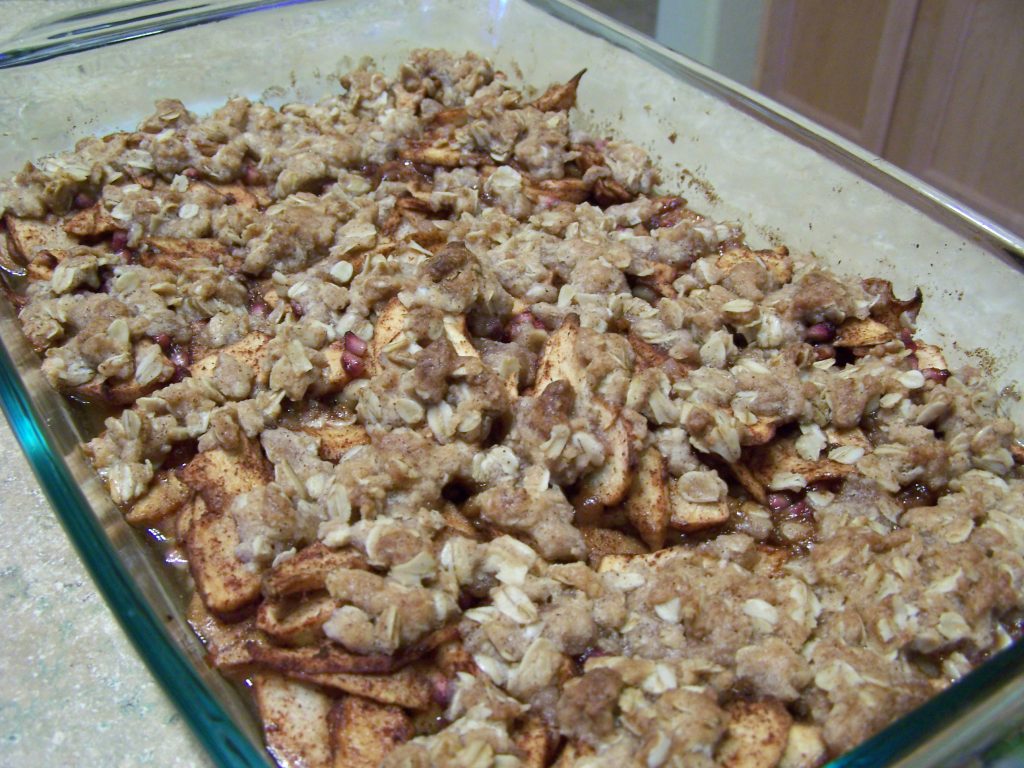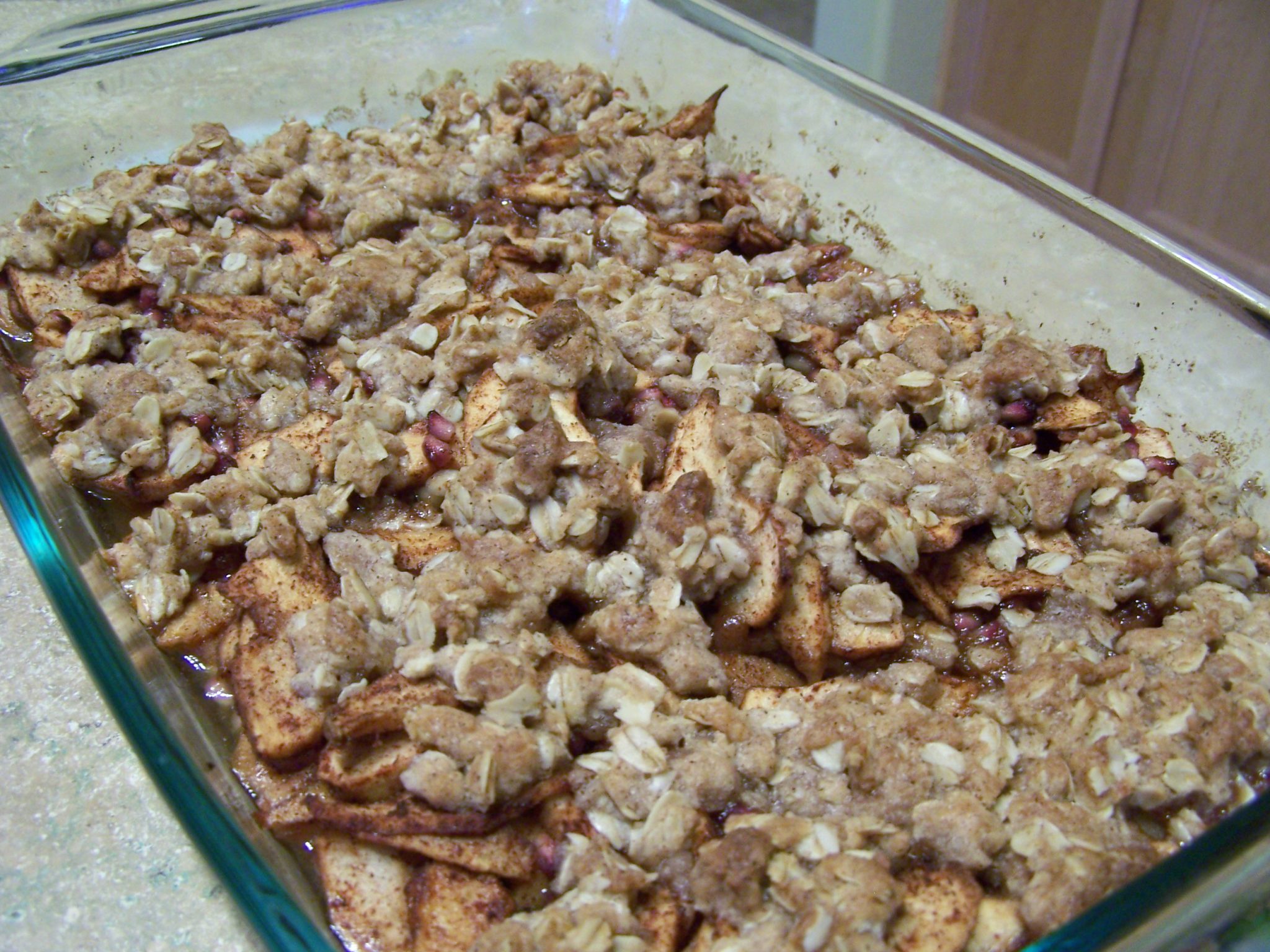 I love fruit crisps! They are so easy to make and so good. And of course a great excuse to eat vanilla ice cream.
Ingredients:
Filling –
4 medium apples – peeled, cored and sliced
2 Pears – peeled, cored and sliced
1 pomegranate, skin and light-colored membrane removed
1/2 cup brown sugar
1 tablespoon ground cinnamon
1/2 teaspoon ground nutmeg
Topping –
1/2 cup rolled oats
1/2 cup all-purpose flour
1/2 cup white sugar
1 teaspoon ground cinnamon
1/2 cup unsalted butter, melted
Preheat oven to 375°F. Butter a 9×13 baking dish.
In a large bowl, combine all filling ingredients. Pour into the prepared dish.
In the same bowl, combine all the topping ingredients. Evenly distribute the topping over the filling in the baking dish.
Bake until the apples and pears are soft, about 45 minutes. Serve alone or with vanilla ice cream.
Serves: 6