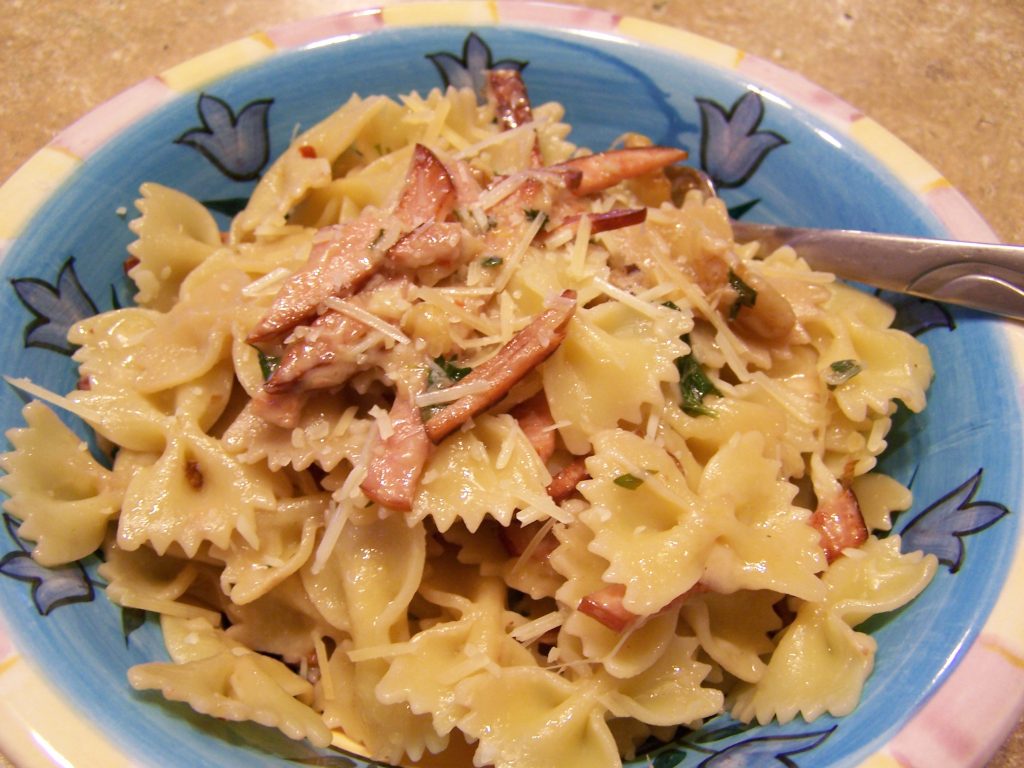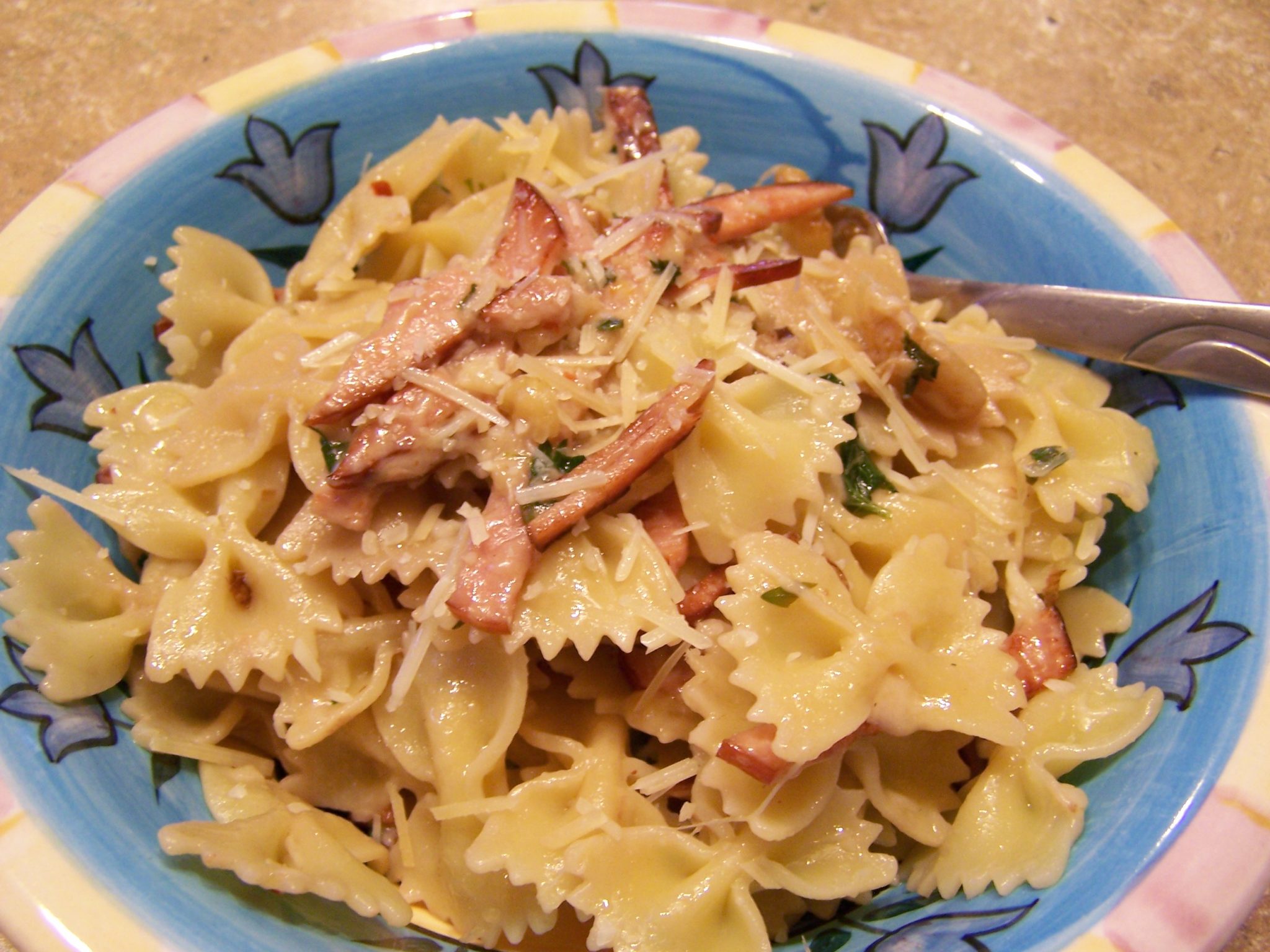 This is a recipe that comes from my favorite cook, Rachael Ray.  I made this pasta dish a couple days ago when we had some good friends over for dinner.  Hopefully they will leave a comment about how yummy this was 😉
Ingredients:
1 pound bow tie pasta
Salt
½ cup walnuts, finely chopped
1-2 tablespoons extra-virgin olive oil
10 slices Canadian bacon or breakfast ham, cut into thin strips
2 large garlic cloves, grated
½ teaspoon crushed red pepper flakes
Juice of 1 lemon
¼ cup flat-leaf parsley leaves, chopped
2 tablespoons butter
1 cup grated Parmesan Cheese, plus some to sprinkle on top
Boil water in a large pot, salt water and cook pasta to al dente.  Save 1 cup of the cooking water before draining.
In a large skillet over medium-high heat, toast the walnuts for about 3 minutes.  Remove walnuts and reserve.
In the same skillet, heat the olive oil over medium-high heat.  Cook the ham until it starts to brown, about 3 minutes.  Add garlic and red pepper flakes, cook for another minute.  Pour in the reserved pasta water and cook until liquid is reduced by half, about 5 minutes.  Stir in the cooked pasta, walnuts, lemon juice, parsley, butter and cheese.
Serve with additional cheese on top.