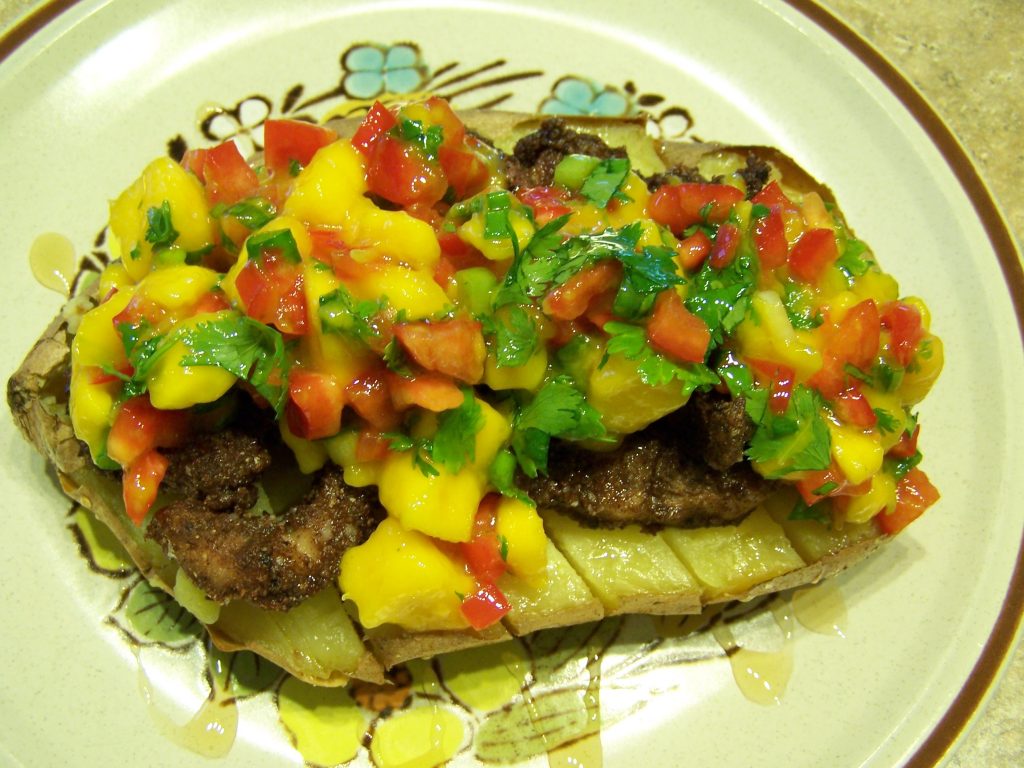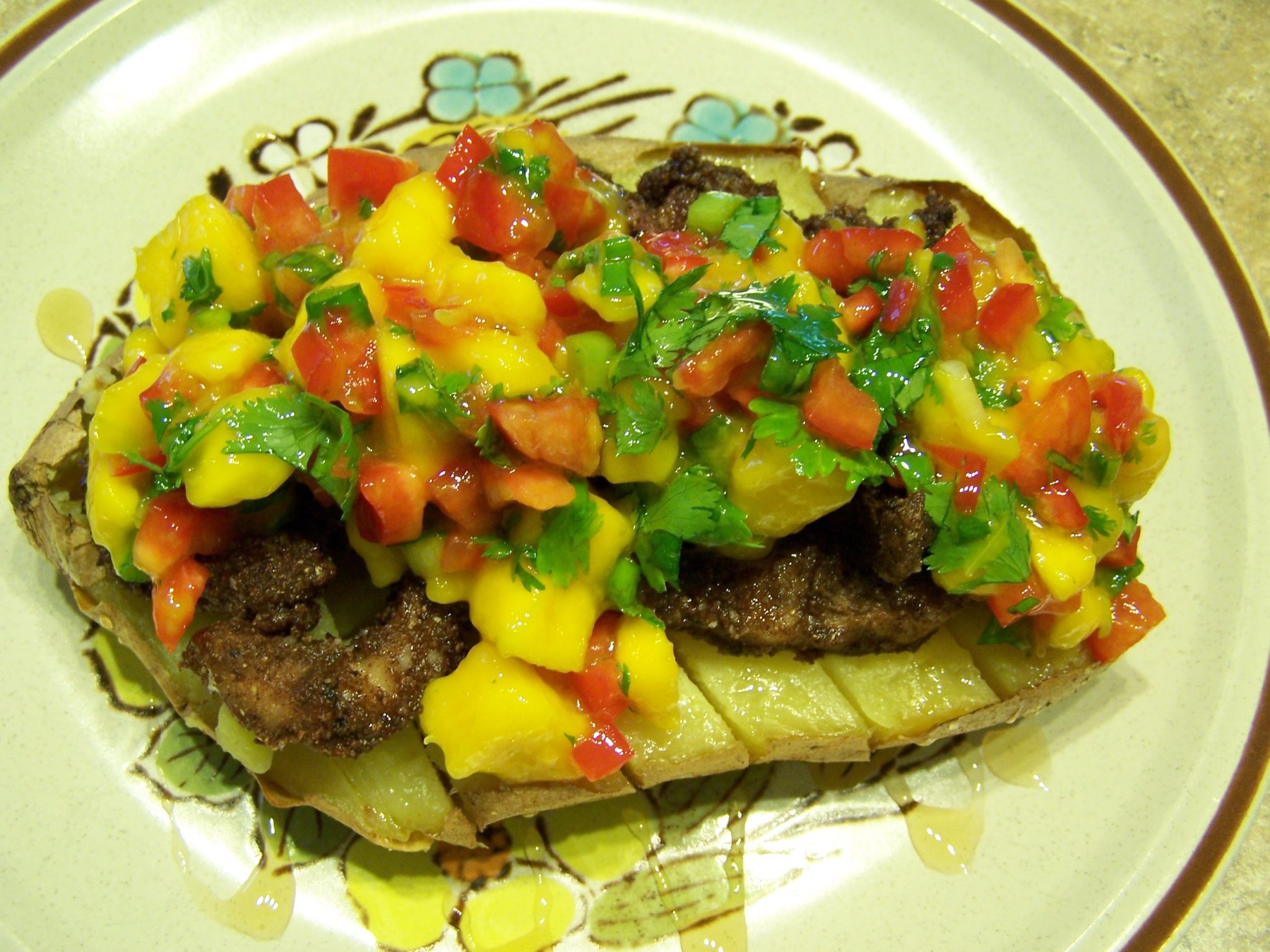 I created this after going to Claim Jumper a few years ago.  I had ordered something very similar and decided that I needed to make my own version since it was so amazingly good.  So, here it is.  Be forewarned that this is spicy!
Ingredients:
4 large sweet potatoes (any variety)
2 Tbsp Canola Oil
Salt and pepper
4 green onions, sliced
¼ cup cilantro, chopped
1 large red bell pepper, diced
2 large mangoes, peeled and chopped
2 chicken breasts, thinly sliced
honey
4 Tbsp butter
For the spice rub –
2 Tbsp brown sugar
1 ½ Tbsp ground corriander
1 Tbsp ground ginger
1 Tbsp garlic powder
½ Tbsp ground allspice
½ Tbsp ground black pepper
1 tsp ground nutmet
1 tsp ground cinnamon
Preheat oven to 400°F.  Poke holes in sweet potatoes with a fork and coat them with canola oil, salt and pepper.  Bake until tender, about 45 minutes.
Prepare the mango relish by combining green onions, cilantro, red bell pepper and mangoes together in a bowl.  Refrigerate while the potatoes are cooking.
When the potatoes are almost done, combine all the ingredients for the spice rub together in a bowl.  Add in the sliced chicken and toss to coat.  Cook seasoned chicken in a skillet over medium-high heat until cooked thoroughly.
Cut open each sweet potato and top with butter, chicken, mango relish and drizzle with honey.
Makes 4 servings.