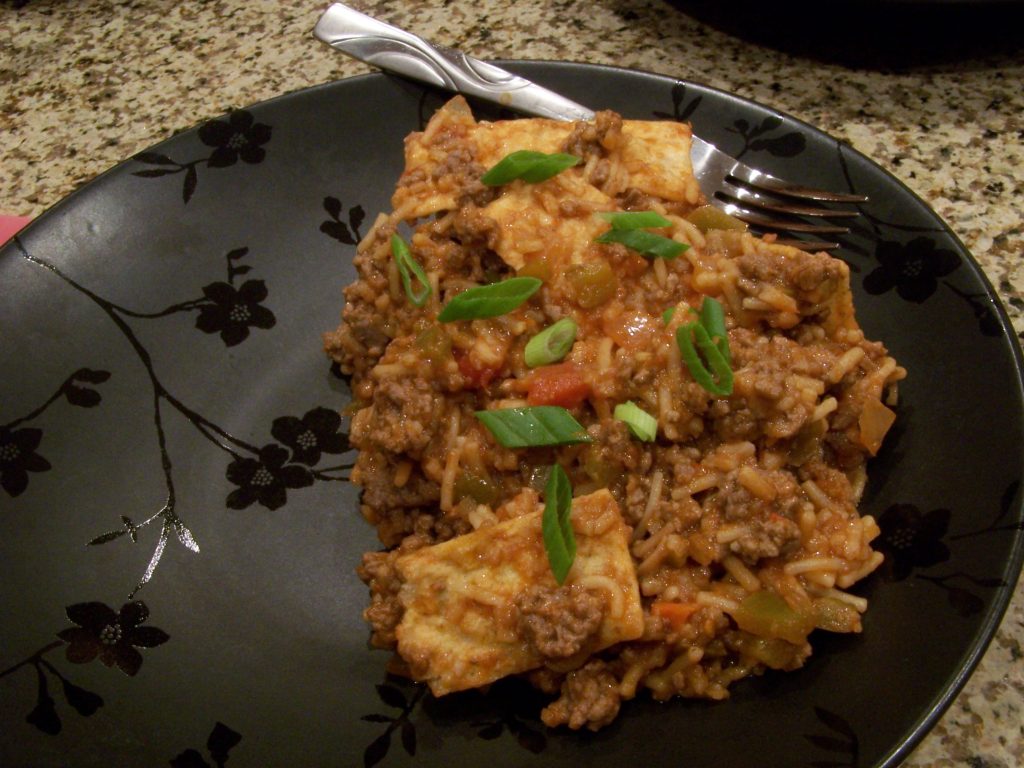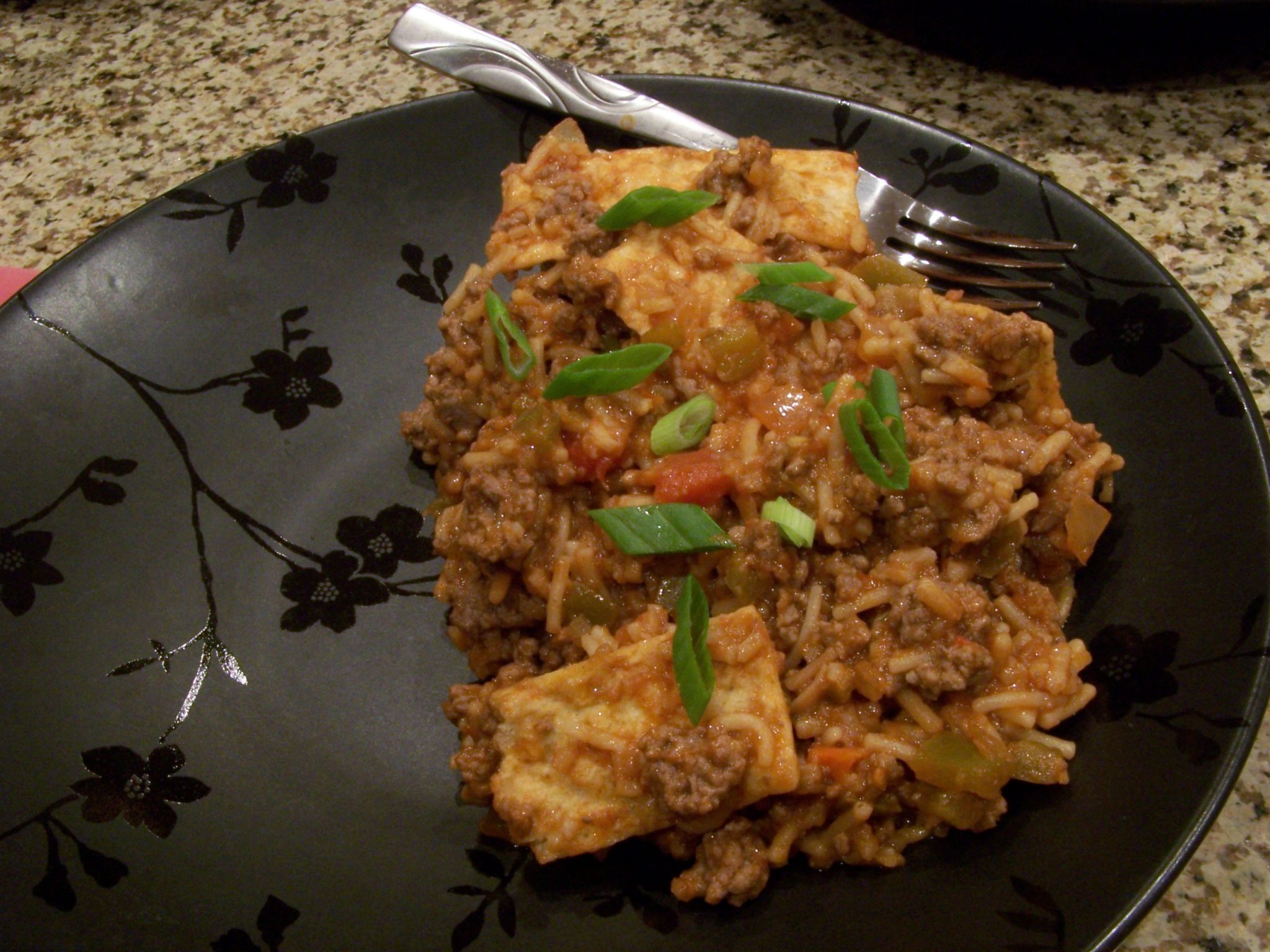 This recipe is another favorite from my mom.  It's very easy to make and requires only a few ingredients.
Ingredients:
1 Tbsp Extra-Virgin Olive Oil
1 ½ lbs Ground Beef
1 (6.8oz) box Beef Rice-A-Roni
2 Tbsp Butter
2 ½ Cups Water
24oz jar Chunky Salsa
Tortilla Strips
Green Onions (optional garnish)
Heat olive oil in large sauté pan over medium-high heat and brown the ground beef.  Remove beef from pan and reserve on a plate.
Using the same pan, make the Rice-A-Roni.  Combine the box of rice and butter in the pan over medium heat.  Cook until lightly browned, 2-3 minutes.  Add water and seasoning packet.  Bring to a boil, reduce heat to low, cover and simmer until rice is tender, about 15 minutes.
Add the browned beef back to the skillet and stir in the salsa.  Simmer for 2-3 minutes.
Carefully fold in a few handfuls of tortilla strips.  Garnish with green onions.