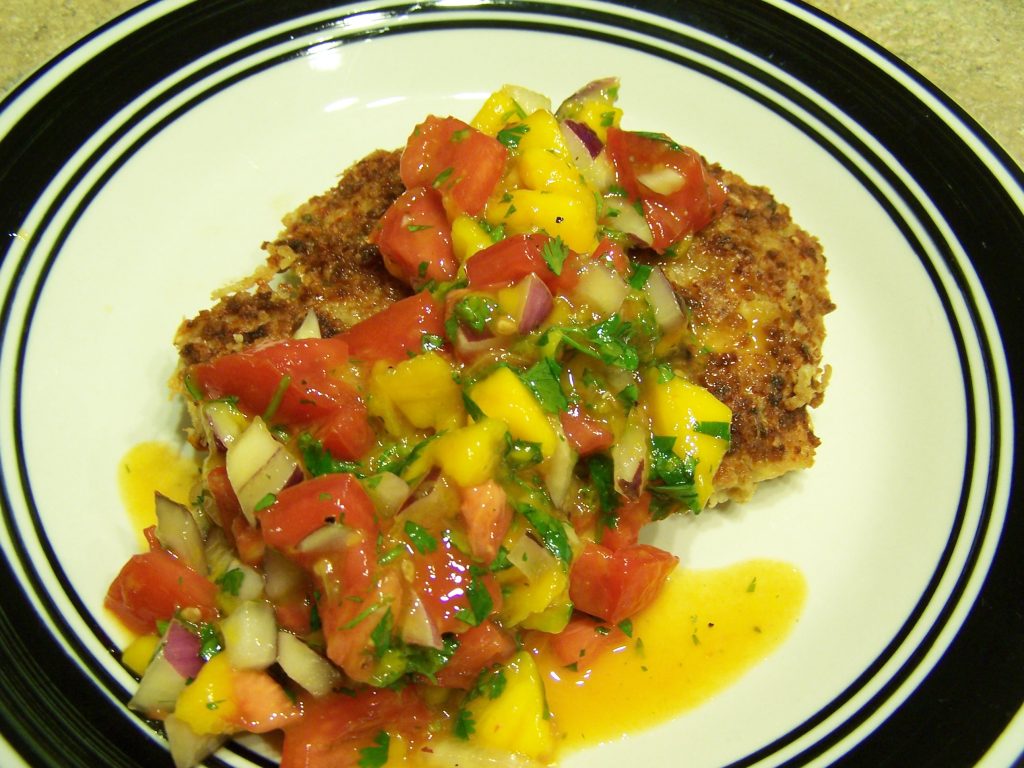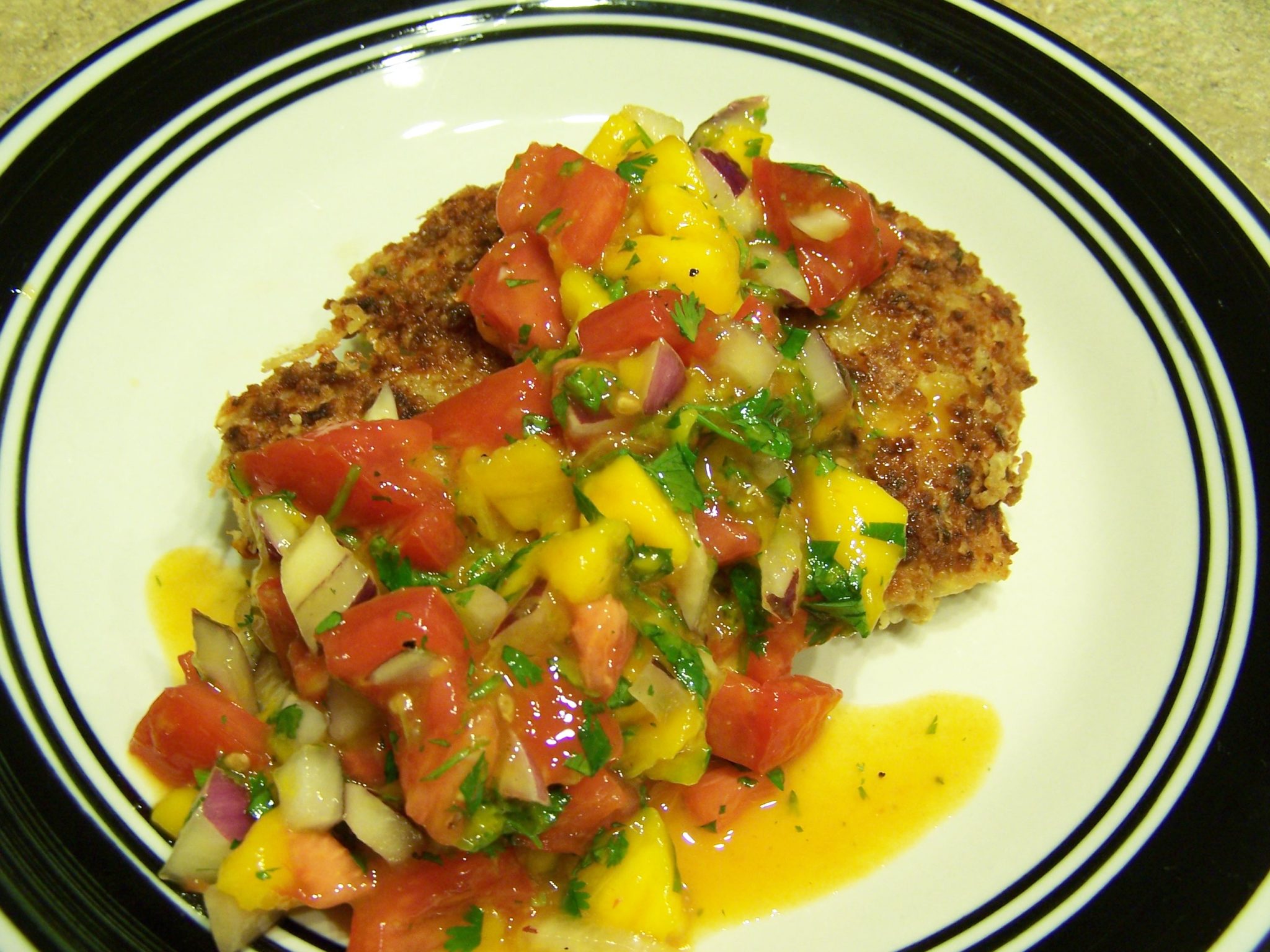 I hadn't really had much mango before I started making this dish, but I really love mango now, especially on this chicken.  This delicious recipe comes from Rachael Ray.  You really need to try this one!
Ingredients:
4 boneless, skinless chicken breasts
10 cloves garlic, grated
Salt and pepper
Zest and juice of 1 lemon, divided
1/2 cup parsley, chopped
A few dashes hot sauce (like Frank's Red Hot Sauce)
2 large, ripe mangoes, pitted and chopped
2 large tomatoes, chopped
½ medium red onion, chopped
¼ cup cilantro, chopped
Juice of 1 lime
1 cup flour
2 eggs
1 cup breadcrumbs
½ cup grated Parmesan cheese
freshly grated nutmeg
2 tablespoons extra-virgin olive oil, plus more as needed
Flatten out the chicken breasts to ¼ in thickness by placing them in a plastic zip top bag and pounding them with a cast iron skillet.  Once all the chicken breasts are flattened, place all of them back in the plastic bag.  In a small bowl smash together the grated garlic with 1 teaspoon kosher salt to make a paste.  Add lemon juice, parsley, hot sauce, and pepper.  Pour this mixture into the bag with the chicken breasts, coating them and let rest for 10 minutes.
Make the mango salsa by combining the mangoes, tomatoes, red onion, cilantro and lime juice together in a bowl.  Season with salt and pepper to taste.
Prepare a three step breading station using three plates.  Put the flour on the first plate.  On the second plate, beat the eggs with a splash of water.  On the third plate, combine the bread crumbs, parmesan cheese, nutmeg and lemon zest.  Bread each chicken breast by dredging in flour, dipping in the eggs, and coating with the bread crumb mixture.  Place breaded chicken breasts on a plate.
Preheat oven to 250°F and place a baking sheet with a cooling rack on it in the oven.
Preheat 2 Tablespoons olive oil in a large skilled over medium heat.  Once hot, cook the chicken breasts in batches for 4-5 minutes per side, until cooked thoroughly.  Transfer cooked chicken breasts to the oven to keep warm while cooking the rest of the chicken.
Serve with the mango salsa on top.
Makes 4 servings.