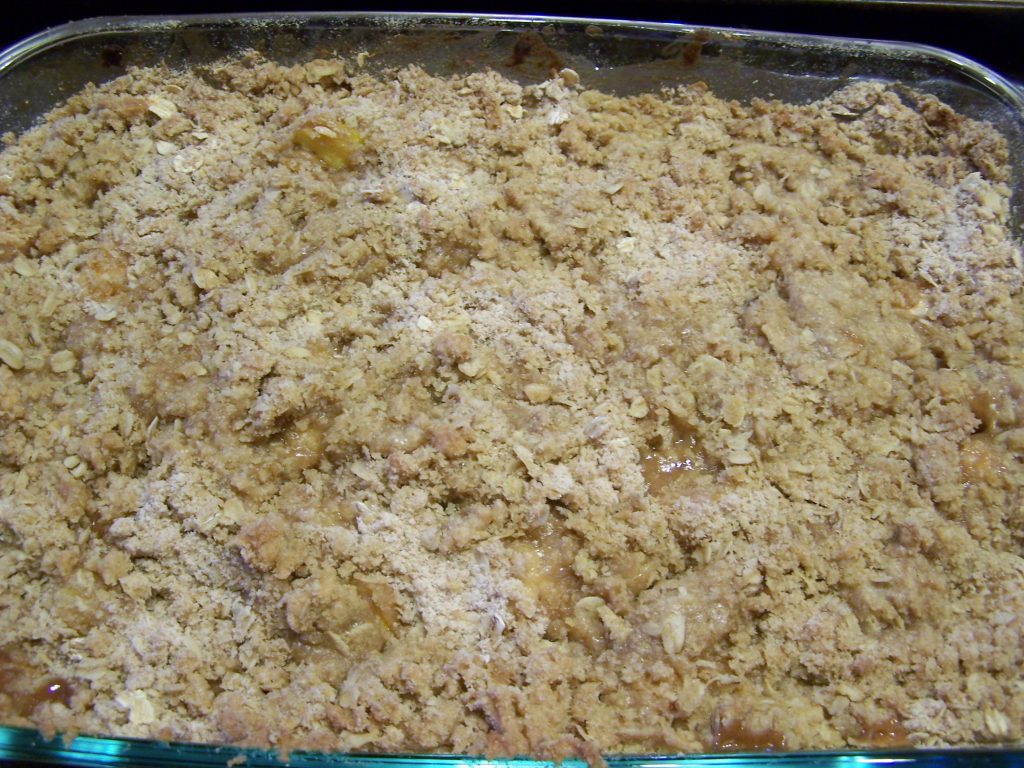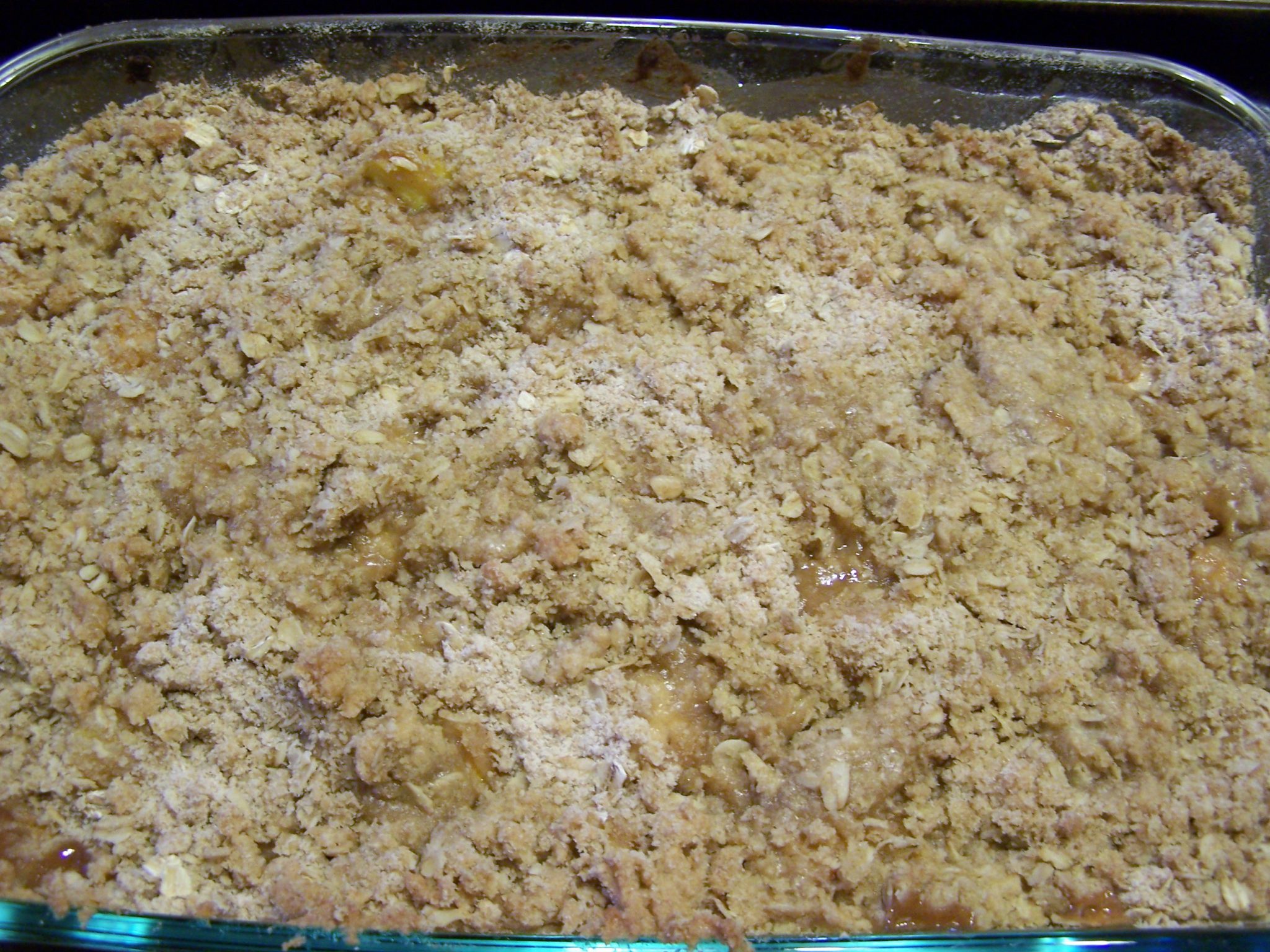 This fruit crisp is a crowd pleaser.  I was still in search of recipes to use up the mass amounts of pineapple in my house.  This fruit crisp was inspired by a recipe from Ina Garten.  I've made the the original recipe before a couple times and loved it. This is great on it's own or served with a scoop of vanilla ice cream.  Oh, and don't try to be cheap (like I did) and use margarine instead of butter…it won't work.
Ingredients:
Filling –
1 Pineapple, chopped
4 Apples; peeled, cored & chopped
5 Peaches; peeled and chopped
½ Cup Raisins
Juice and zest of 1 Lime
½ Cup Granulated Sugar
¼ Cup Flour
1 tsp Ground Cinnamon
1/8 tsp freshly ground nutmeg
Topping –
1 ½ Cups Flour
¾ Cups Granulated Sugar
¾ Cups Brown Sugar
½ tsp Kosher Salt
1 Cup Old Fashioned Oatmeal
1 Cup (2 sticks) Cold Unsalted Butter, diced
Preheat oven to 350˚F.
Combine all filling ingredients in a 9X13 baking dish.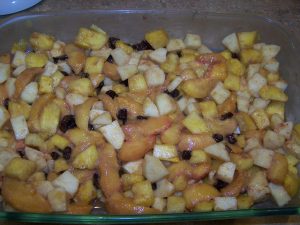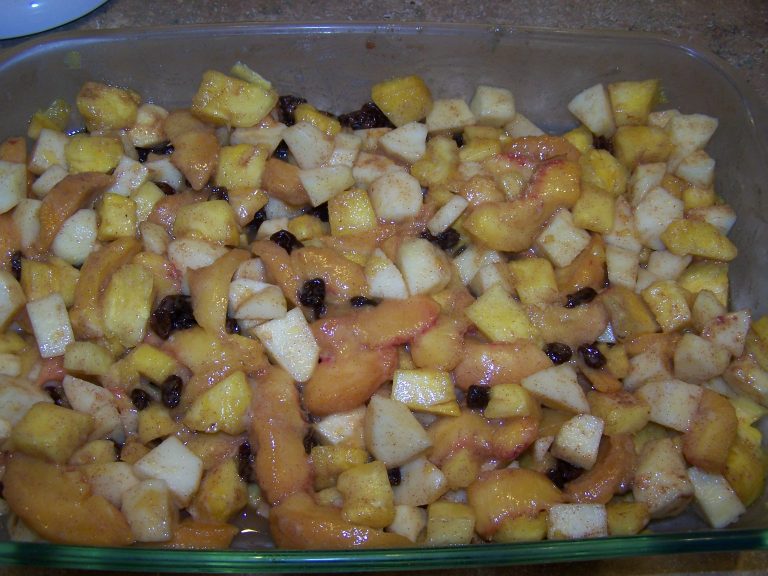 Prepare topping in a large bowl.  Stir together flour, sugar, brown sugar, salt and oats.  Using your hands, mix in the butter until the whole mixture is in large crumbles.
Sprinkle topping over fruit mixture in baking dish.  Bake until lightly browned and bubbly, about 1 hour.