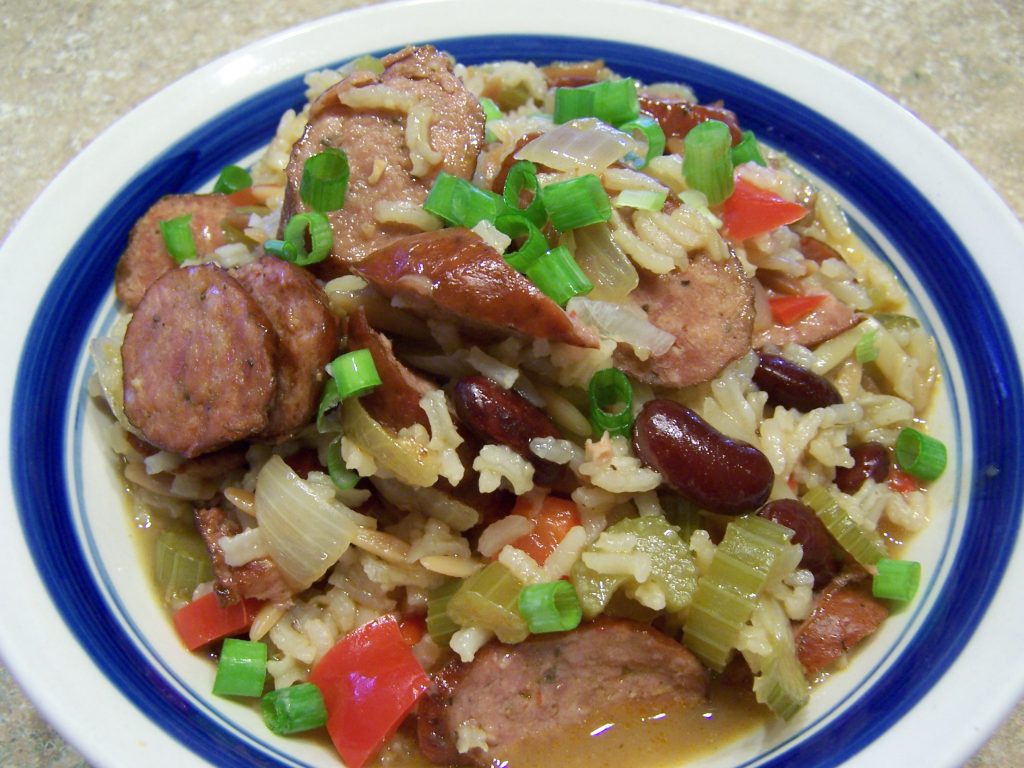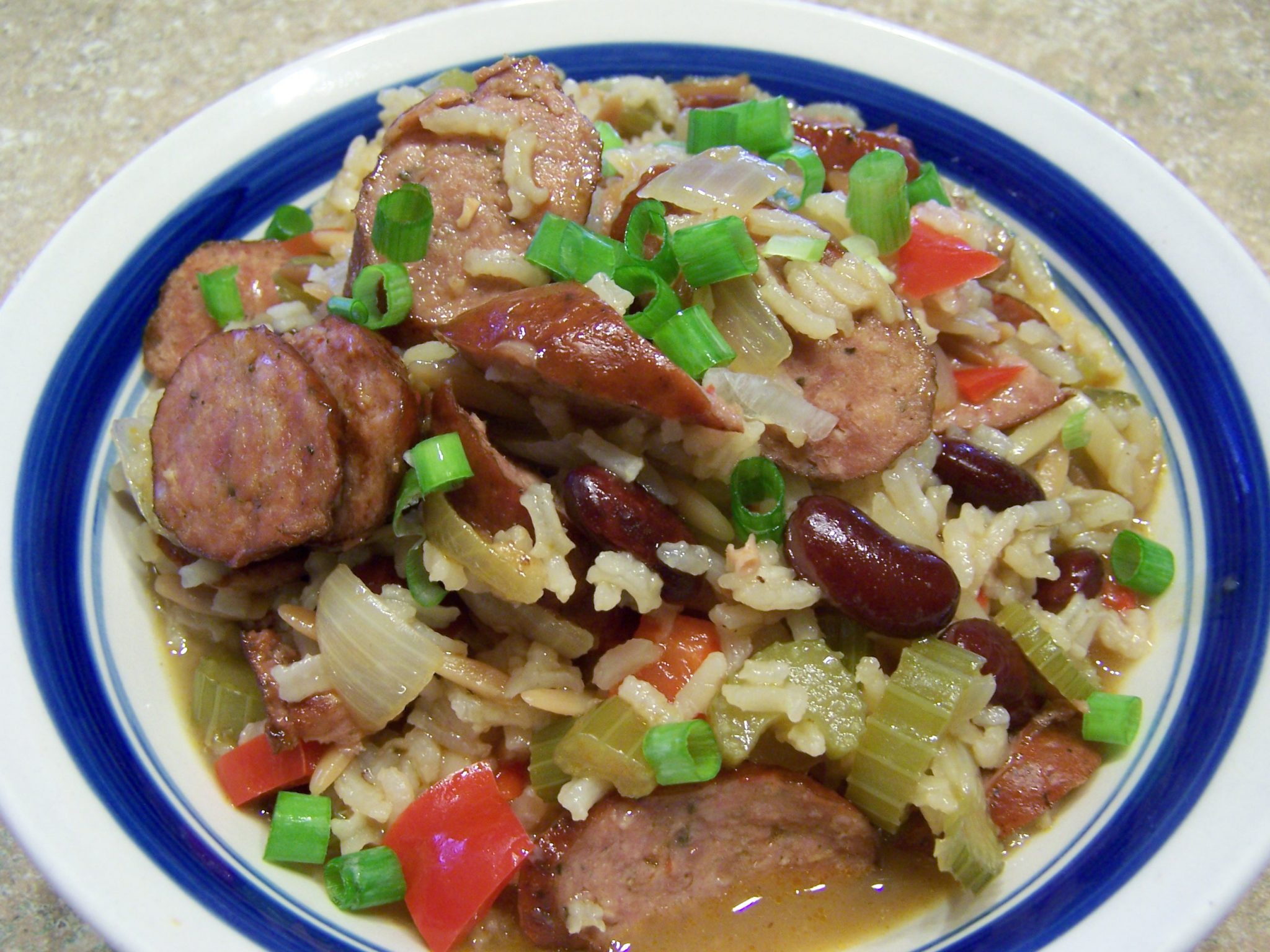 I made this meal for our Tuesday Bible study group and we ended up eating all of it!  This is one of my favorite meals.  It usually makes lots of leftovers when I make it for just me and Robbie.  This one is another recipe from Rachael Ray.  Super easy to make too!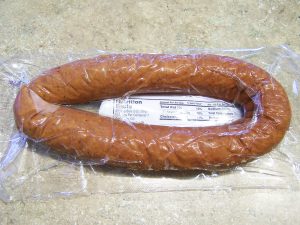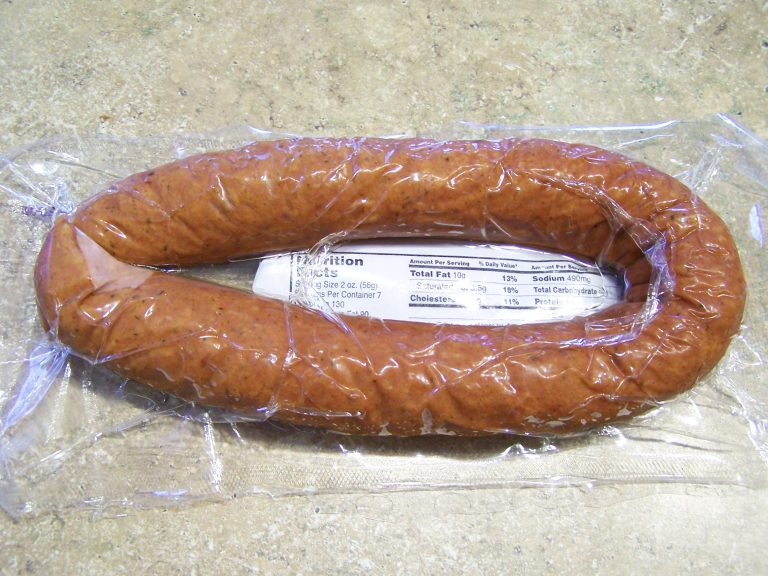 Ingredients:
2 tablespoons Extra-Virgin Olive Oil
14oz ring andouille sausage, sliced on the bias
1/2 cup orzo pasta
1 medium onion, chopped
2 cloves garlic, finely chopped or grated
3 ribs celery, finely chopped
1 large red bell pepper, chopped
1 bay leaf
2 Tbsp hot sauce
1 Tbsp Worcestershire sauce
1 tsp ground thyme
1 14-ounce can red kidney beans
1 cup long grain white rice
Salt and ground black pepper
1 quart chicken stock
4 green onions, sliced
Heat olive oil in a large saucepan.  Brown the sausage for 5-6 minutes and remove with a slotted spoon to a plate.  Add the orzo to the saucepan and cook for a couple minutes to brown.  Stir in the onion, garlic, celery, bell pepper and bay leaf.  Cook until veggies start to soften, about 5 minutes.  Add hot sauce, Worcestershire sauce, thyme, kidney beans, rice, reserved sausage and season with salt and pepper.  Stir in chicken stock and 2 cups of water.  Bring to a bubble, reduce heat to medium and simmer until rice is cooked, about 18 minutes.
Remove bay leaf and garnish with green onions.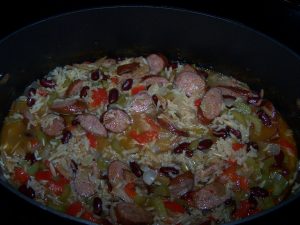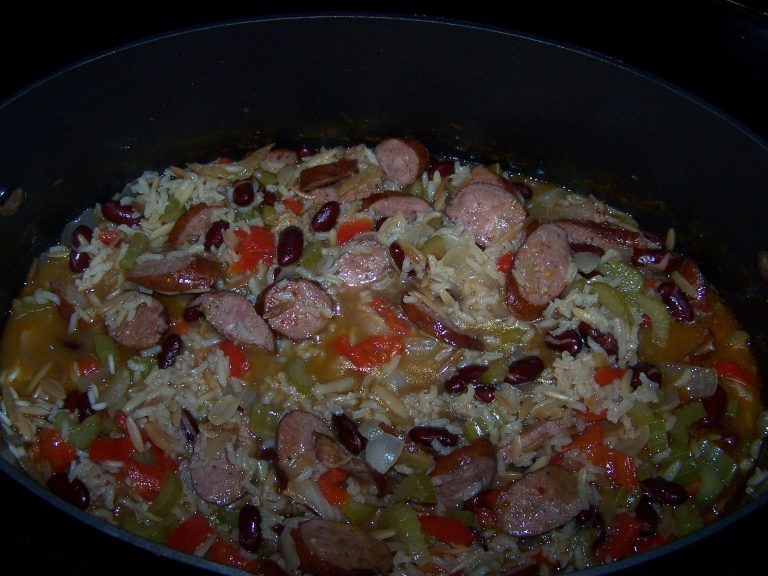 Makes 6 servings.