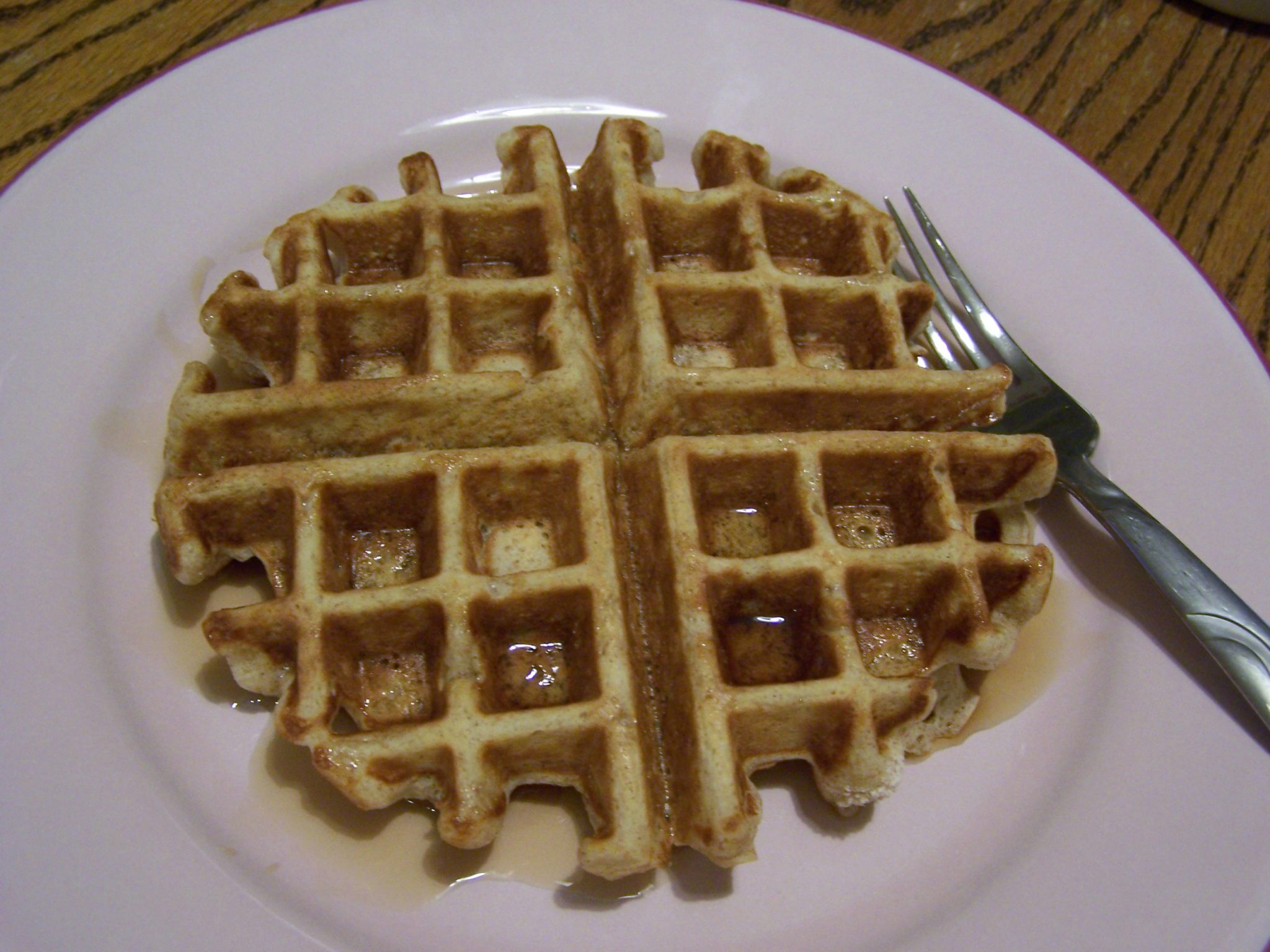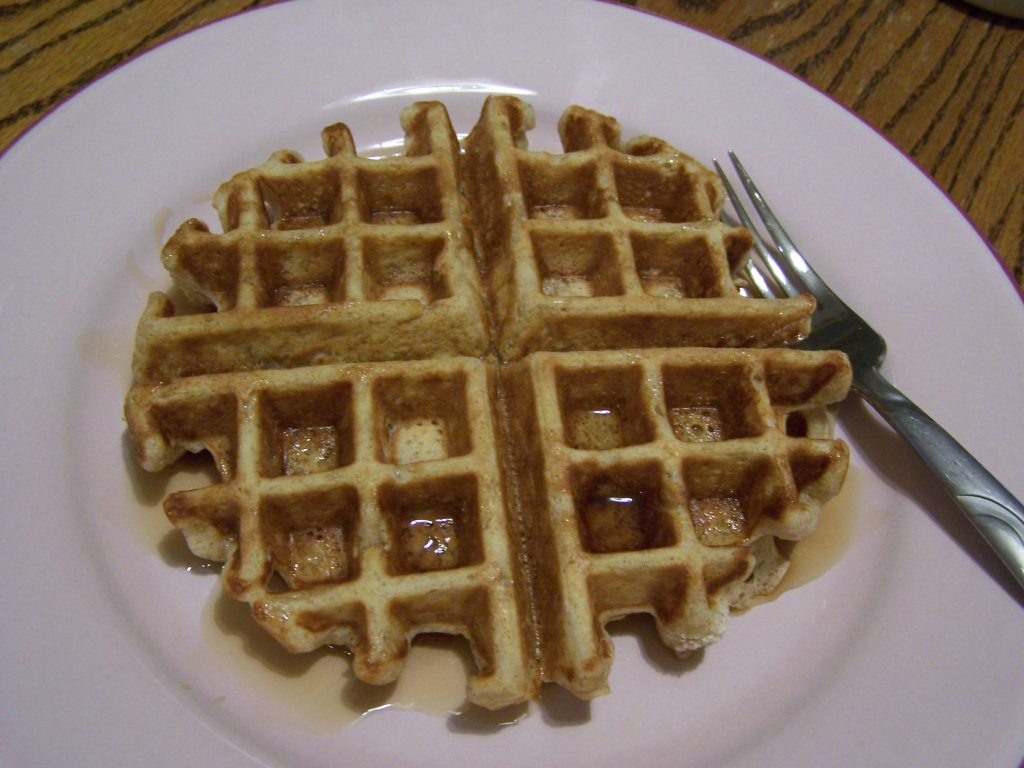 This is my absolute favorite waffle recipe.  It comes from Alton Brown from the food network.
Ingredients:
1 cup all purpose flour
1 cup whole wheat flour
½ teaspoon baking soda
1 teaspoon baking powder
1 teaspoon salt
3 tablespoons sugar
3 eggs, beaten
2 ounces unsalted butter, melted
16 ounces buttermilk
Non-stick cooking spray, for waffle iron
Preheat a waffle iron.
In a large bowl, combine the all purpose flour, whole wheat flour, baking soda, baking powder, salt and sugar.
In a smaller bowl, whisk together the eggs and butter.  Pour in the buttermilk, whisk to combine.  Pour this onto the flour mixture.  Stir to combine.  Let rest 5 minutes.
Ladle onto the waffle iron and cook until golden brown.  Best if served right away.  They can also be kept warm in a 200°F oven, but they will not stay crispy.
Please follow and like us: