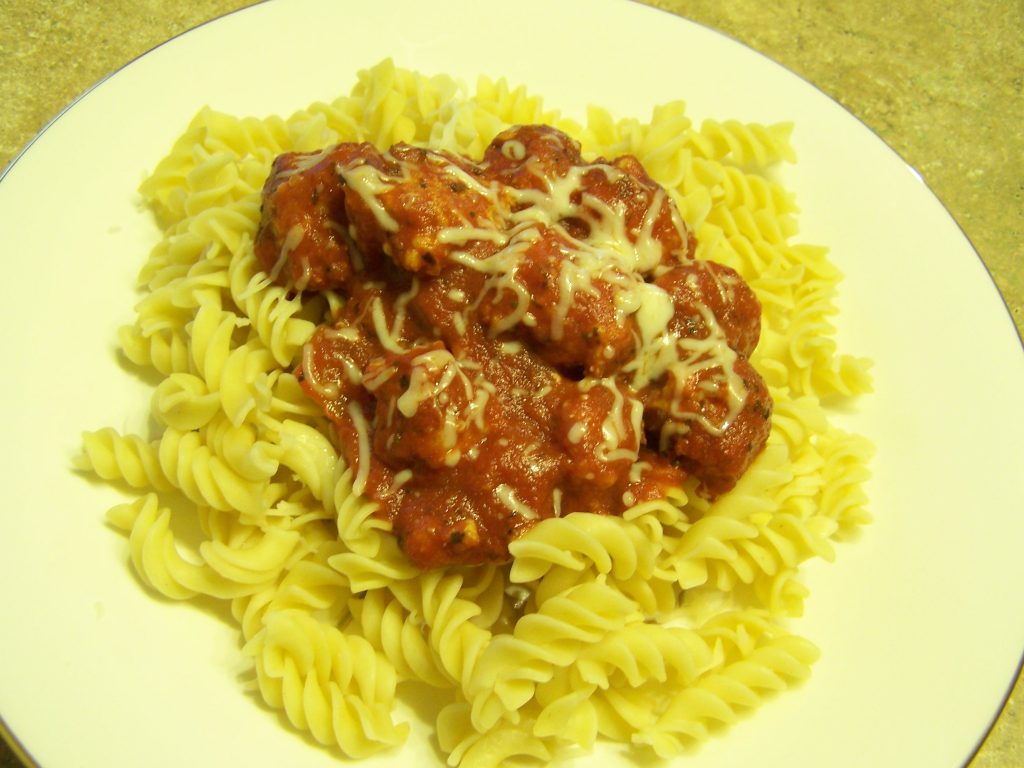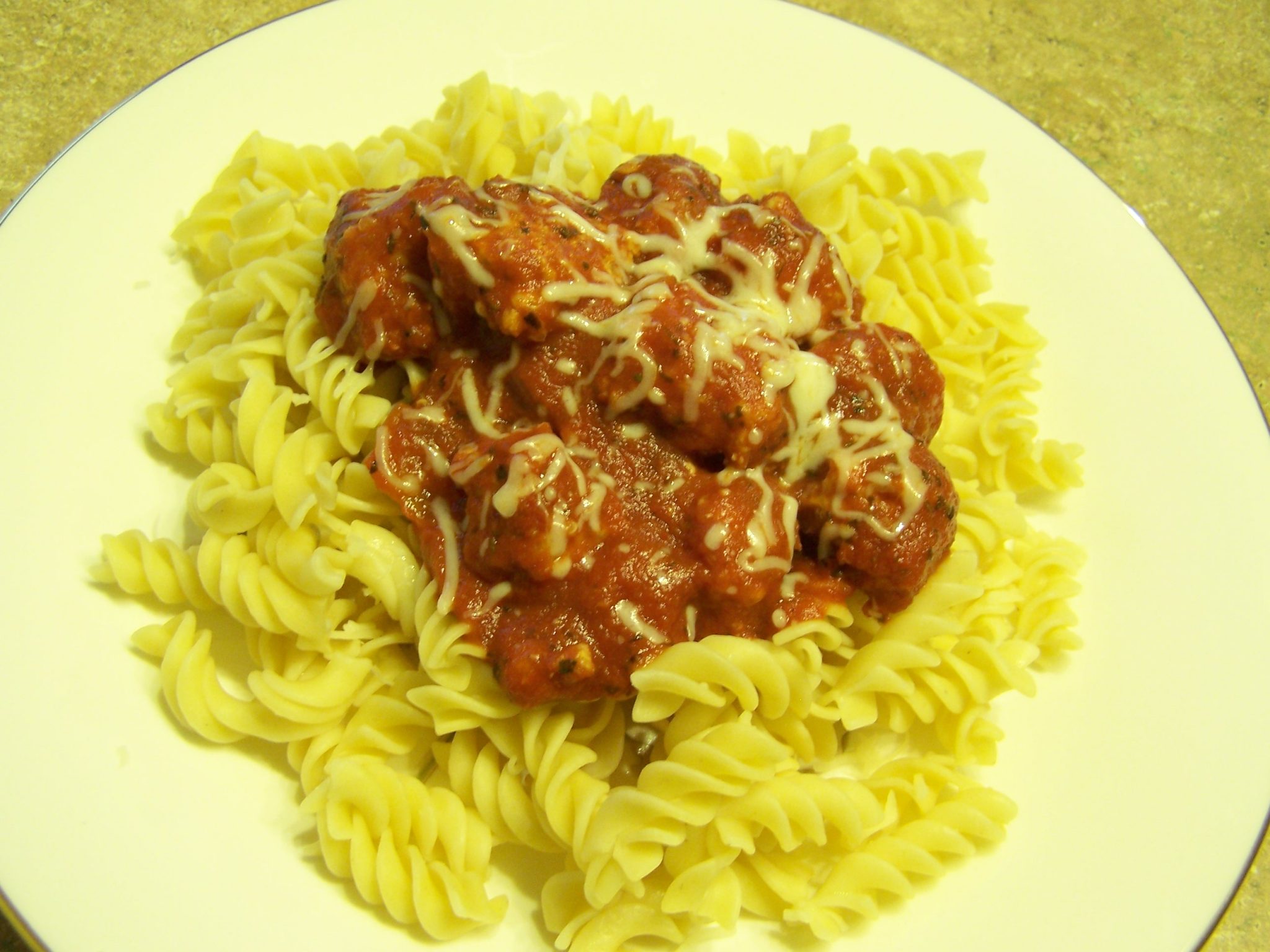 These chicken meatballs have quinoa in them in place of breadcrumbs.
Ingredients:
½ cup quinoa
1 box Rotini noodles(14.5-16 oz)
1 lb ground chicken
1 onion, divided
1 clove garlic, grated
¼ cup Parmesan cheese
3 Tablespoons dried basil, divided
Salt & pepper
1 tablespoon extra-virgin olive oil
29 oz can tomato sauce
6 oz can tomato paste
½ teaspoon crushed red pepper flakes
In a small saucepan, bring the quinoa and 1 cup of water to a boil.  Reduce heat slightly, keeping it boiling for 12 minutes or until the quinoa absorbs all the water.
Bring a large pot of water to a boil, salt the water and cook the pasta to al dente.  Drain pasta.
In a large bowl, combine cooked quinoa, ground chicken, ¼ of the onion finely grated with a microplane grater, cheese, 1 Tablespoon dried basil and season with salt and pepper.  Form into 1 inch balls.
In a large saute pan, heat the olive oil over medium-high heat.  Chop the remaining ¾ of the onion and add to the pan.  Cook until softened, about 4-5 minutes.  Stir in the tomato sauce and tomato paste.  Season with remaining 2 Tablespoons dried basil and crusted red pepper flakes.
Place the meatballs on top of the sauce.  You may need to stack a few of them to make them fit, they will separate easily once they are cooked.  Cover the pan and simmer over medium heat until the meatballs are cooked thoroughly, about 10-15 minutes.
Serve the meatballs and sauce over the cooked Rotini noodles.