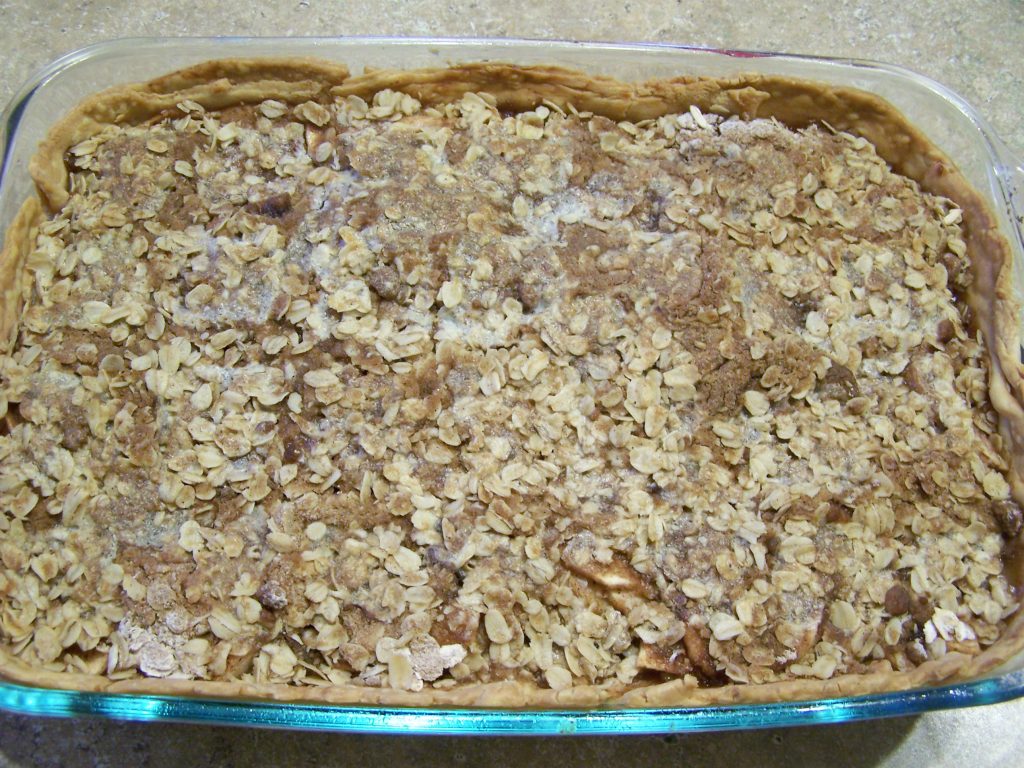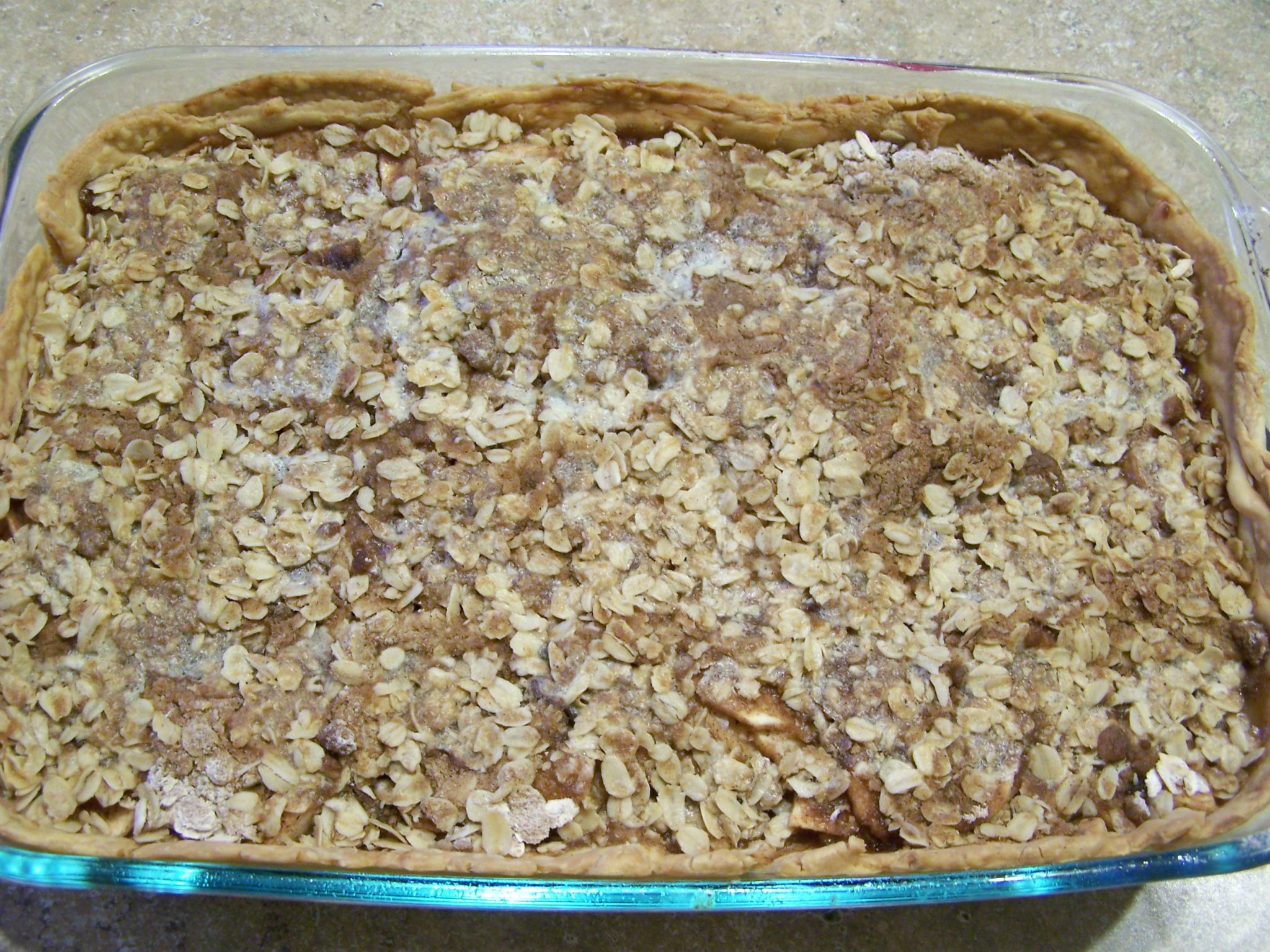 Wow, just wow!  This was really good.  I made this last night for our Tuesday Bible study group.  Everyone loved it!  It's basically apple pie with a crispy oat topping.
Ingredients:
1 box refrigerated pie crust (2 crusts)
Filling –
10 apples, peeled and sliced
Juice of 1 orange
½ cup sugar
¼ cup flour
2 teaspoons cinnamon
¼ teaspoon nutmeg
Topping –
1 ½ cups old fashioned oats
2/3 cup flour
1 cup brown sugar
1 teaspoon cinnamon
1 stick butter
Preheat oven to 350°F.  Spray a 9X13 inch baking dish with non-stick cooking spray.
Lay the 2 pie crusts in the baking dish.  Make sure the crust comes to the top of the dish, but not over the edge.  The crusts will overlap slightly.
In a large bowl, combine all filling ingredients and toss to combine.  Pour the filling over the pie crust, spreading out evenly.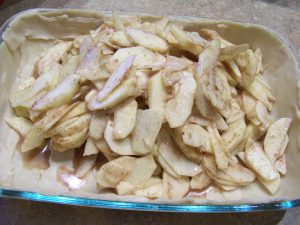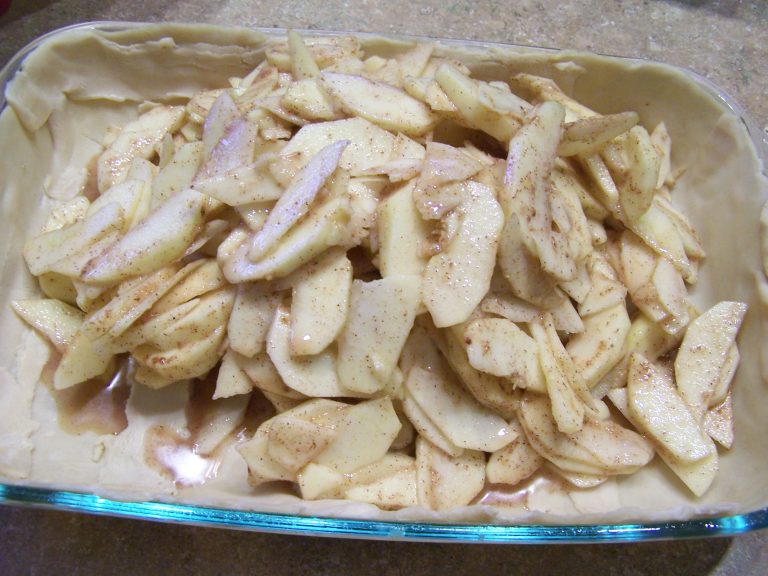 Prepare the topping by stirring together the oats, flour, brown sugar and cinnamon in a bowl.  Sprinkle evenly over the apples.  Slice the butter thinly and place on top of the oat mixture.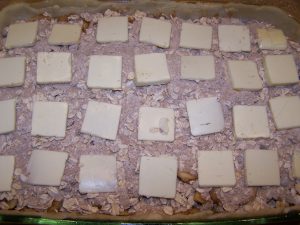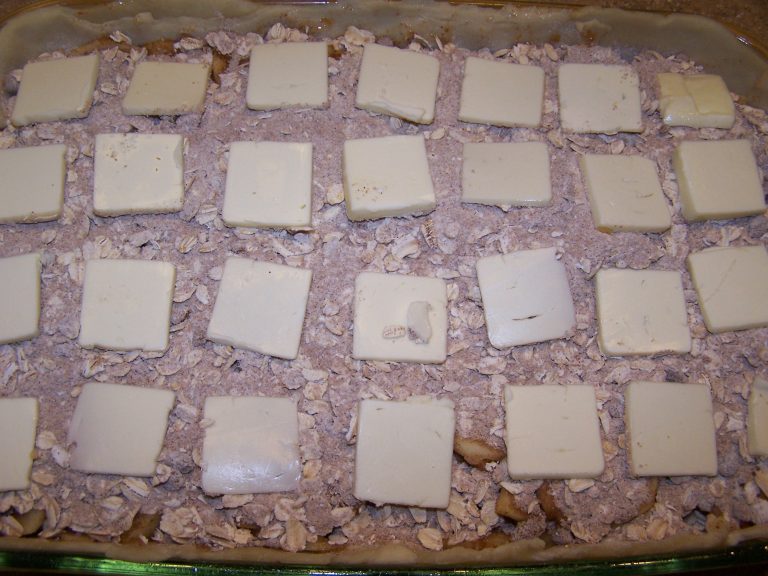 Bake until filling is bubbly and the pie crust is browned, about 45-50 minutes.