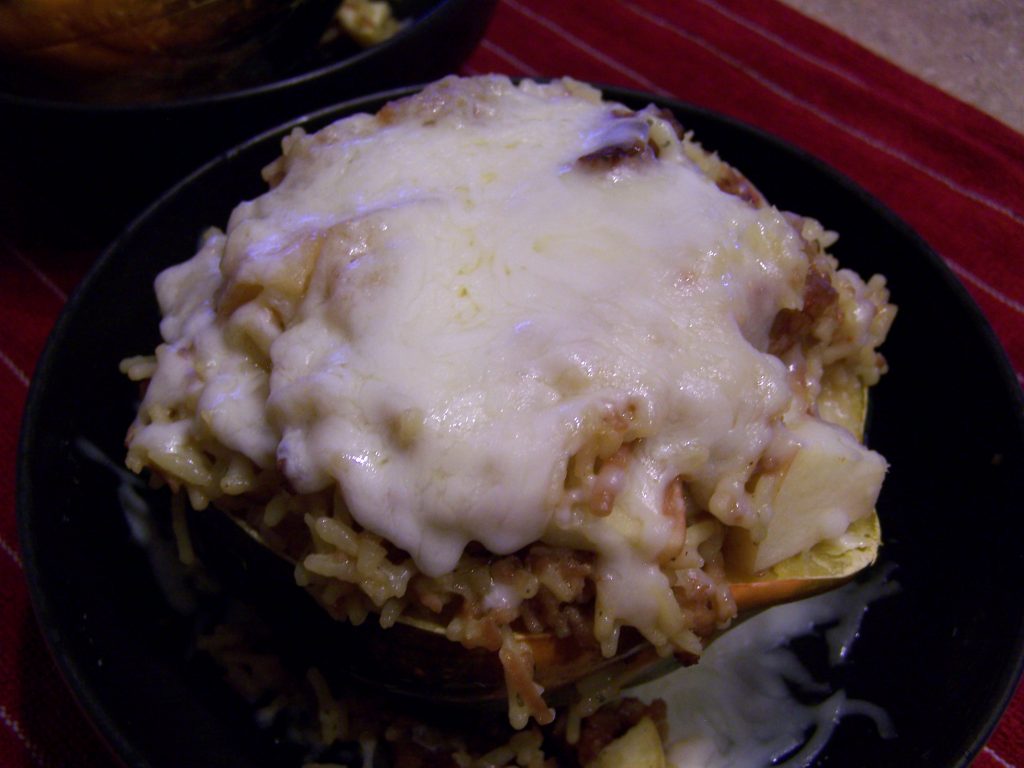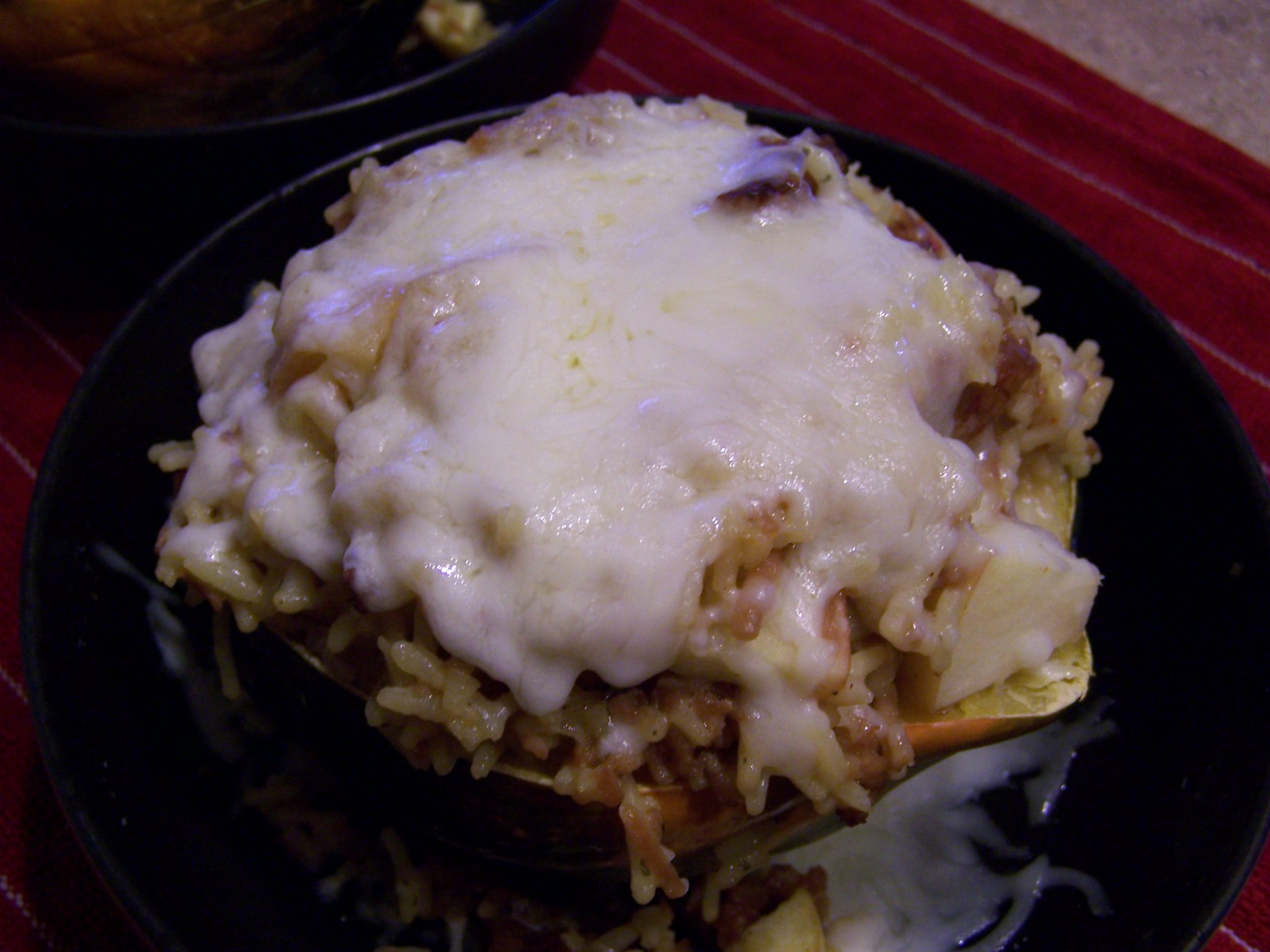 I love fall flavors!  Sweet potatoes, butternut squash, pumpkin and of course acorn squash!  This is something that I threw together quickly and it ended up being amazing. I don't do much microwave cooking, but it was too hot of a day to turn on the oven.  Plus, using the microwave made this come together very quickly.  Hope you like it!
Ingredients:
1 cup rice (or seasoned rice mix)
1 acorn squash
½ lb spicy breakfast sausage
1 apple, roughly chopped
½ cup Mozzarella cheese, shredded
Cook the rice according to package directions.
Cut the squash in half and scoop out the seeds.  Place cut side down on a microwaveable plate and heat in the microwave for 5 minutes.
Cook the sausage in a skillet over medium-high heat until browned.  Drain on paper towels.
In a bowl, stir together the rice, sausage and apple.  Place the squash halves in microwavable bowls and fill with the rice mixture.  Cover with plastic wrap and microwave for 5 more minutes.
Remove plastic wrap and top with cheese and microwave for 2 minutes to melt cheese.