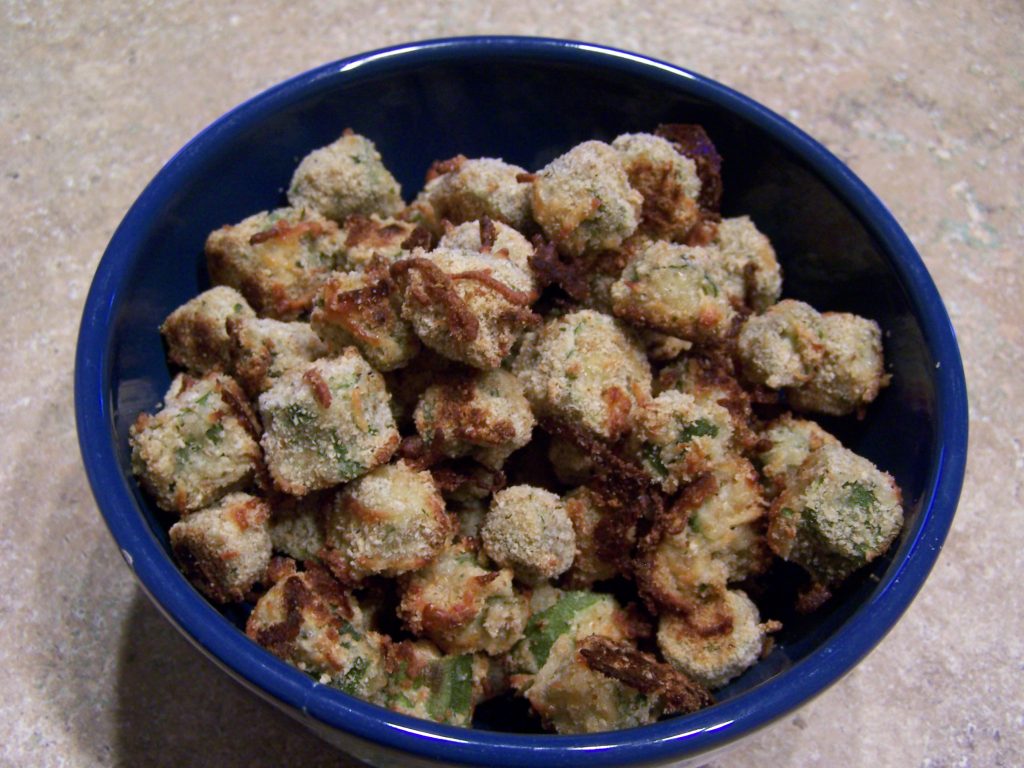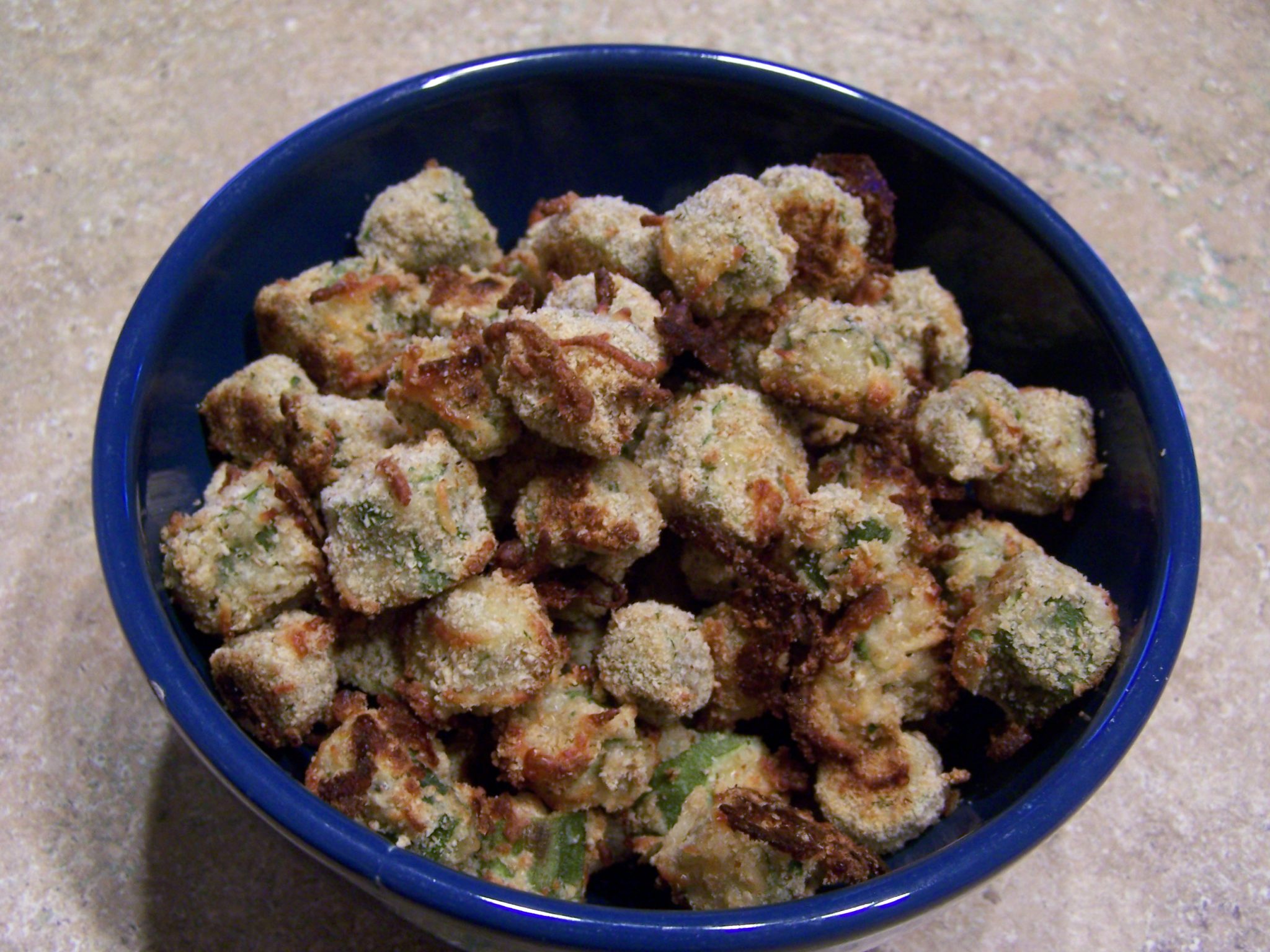 I had never had Okra before making this, so I wasn't sure what to expect.  They were so delicious though!  I will definitely be making Okra again.
Ingredients:
½ lb Okra, cut into 1 in slices
1 teaspoon salt
¼ cup flour
1 egg
½ cup bread crumbs
¼ cup Parmesan cheese, shredded
Preheat oven to 400°F.  Line a baking sheet with foil and spray with non-stick cooking spray.
In a small bowl combine the flour and salt.  In a second bowl, beat the egg with a splash of water.  In a third bowl, combine the bread crumbs and cheese.
Dredge the okra in the flour & salt, dip in the beaten egg, then coat in the bread crumbs and cheese mixture.  Place on the prepared baking sheet.
Bake until browned, about 15 minutes.