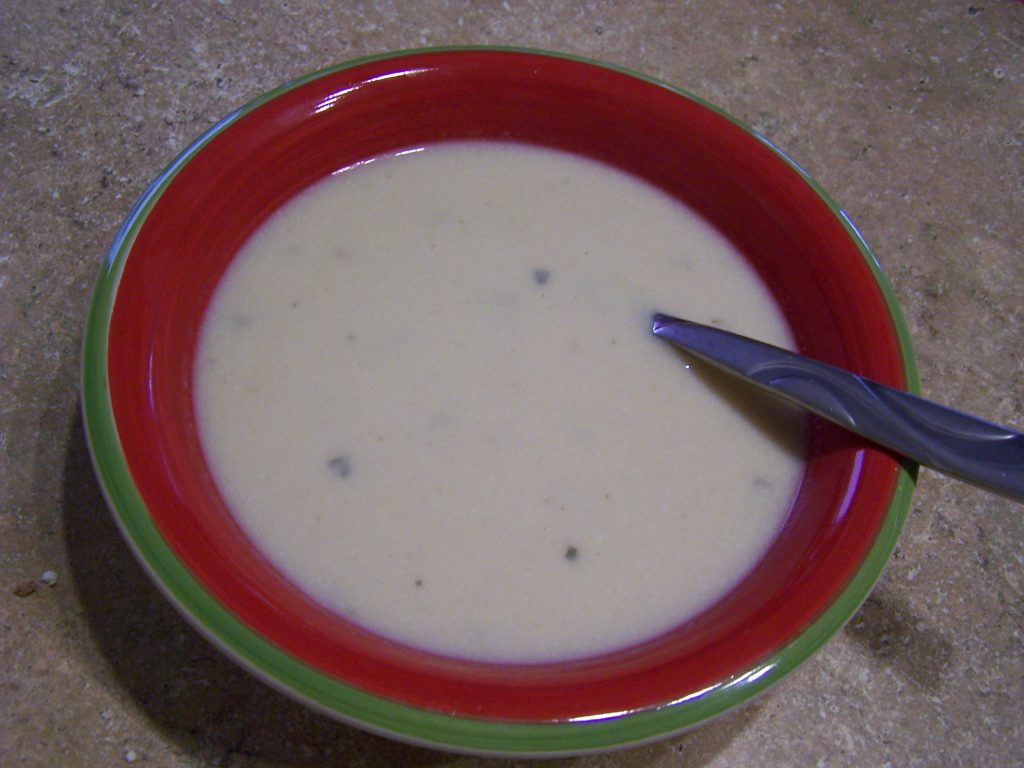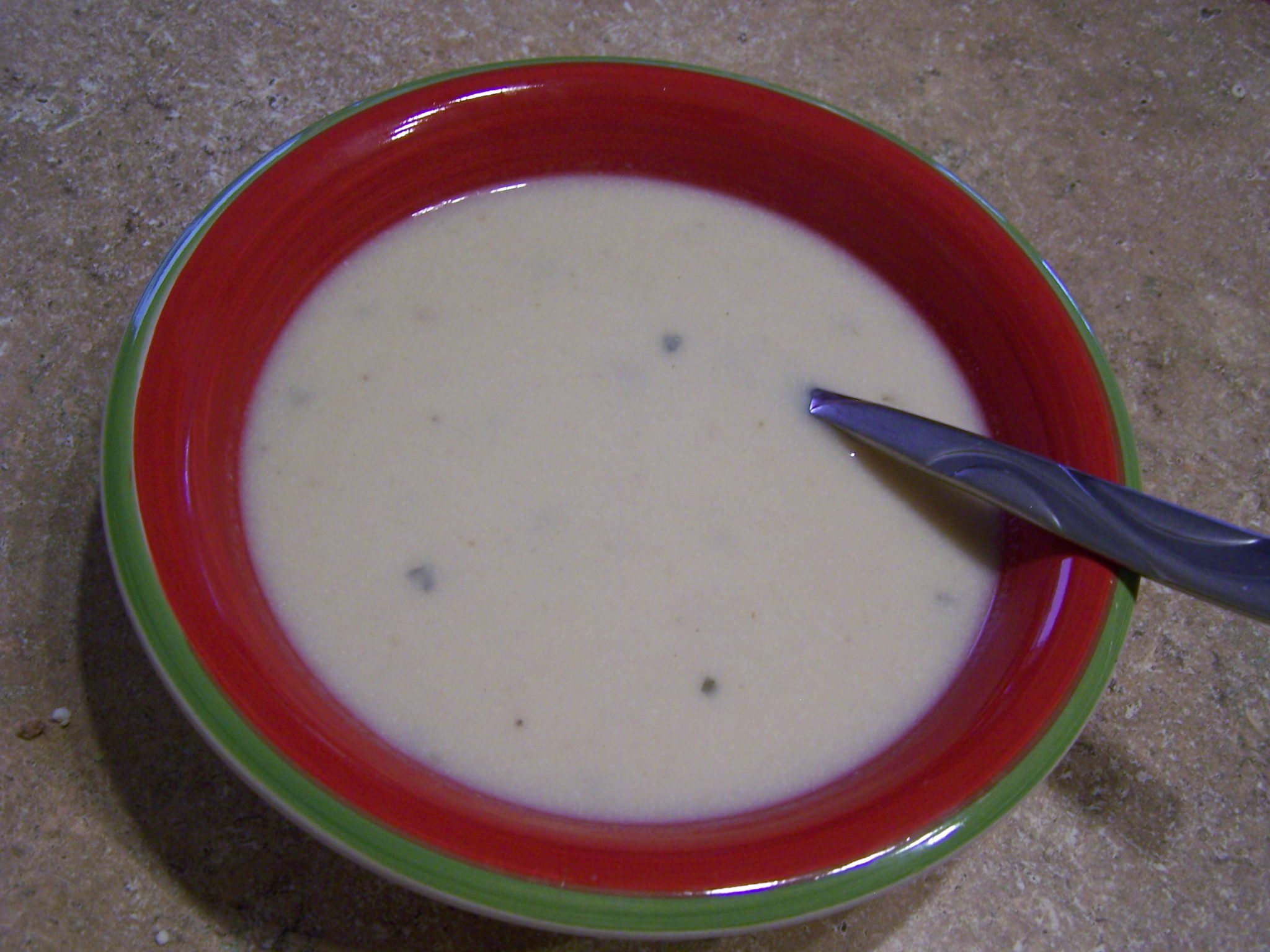 Robbie had very little faith that this soup would taste good, and was kind of disappointed when I told him what was for dinner.  He admitted that he shouldn't doubt my cooking skills though after trying it.  He even went back for seconds!  I think the potato was what made this soup great.  This was adapted from a recipe by Robert Irvine from the Food Network.  I served this with an artichoke that we dipped in the soup.
Ingredients:
2 Tablespoons Extra-Virgin Olive Oil
1 onion, chopped
¼ cup flour
4 cups chicken stock
1 head cauliflower, cut into florets
1 medium potato, peeled and diced
2 cups whole milk
1 teaspoon dried parsley
Heat the olive oil in a large soup pot over medium-high heat.  Add the onion and cook 5-7 minutes to soften.  Stir in the flour and cook for 1 minute.  You may need to add a drizzle of olive oil to help the flour absorb completely.
Add the stock, cauliflower, and potato.  Bring to a boil, reduce heat to medium and simmer until the veggies are tender, about 15 minutes.  Puree with an immersion blender or in batches in a food processor or blender then return to pot.
Add the milk and parsley.  Bring to a bubble.  Reduce heat to low and simmer for 10 minutes to thicken.