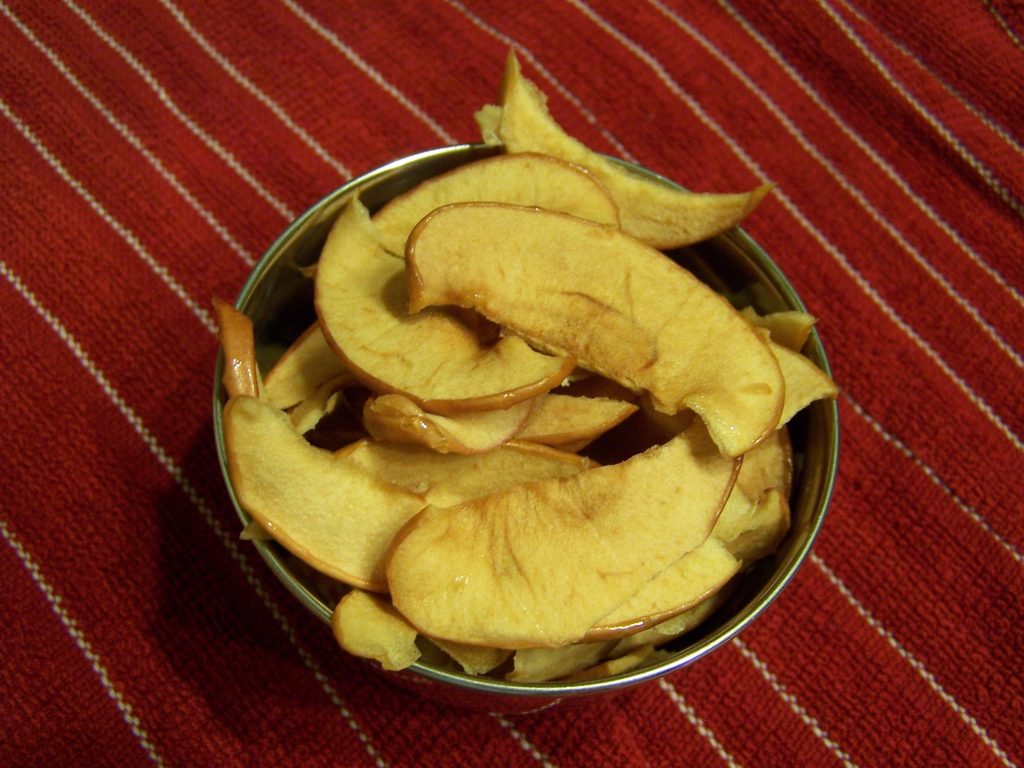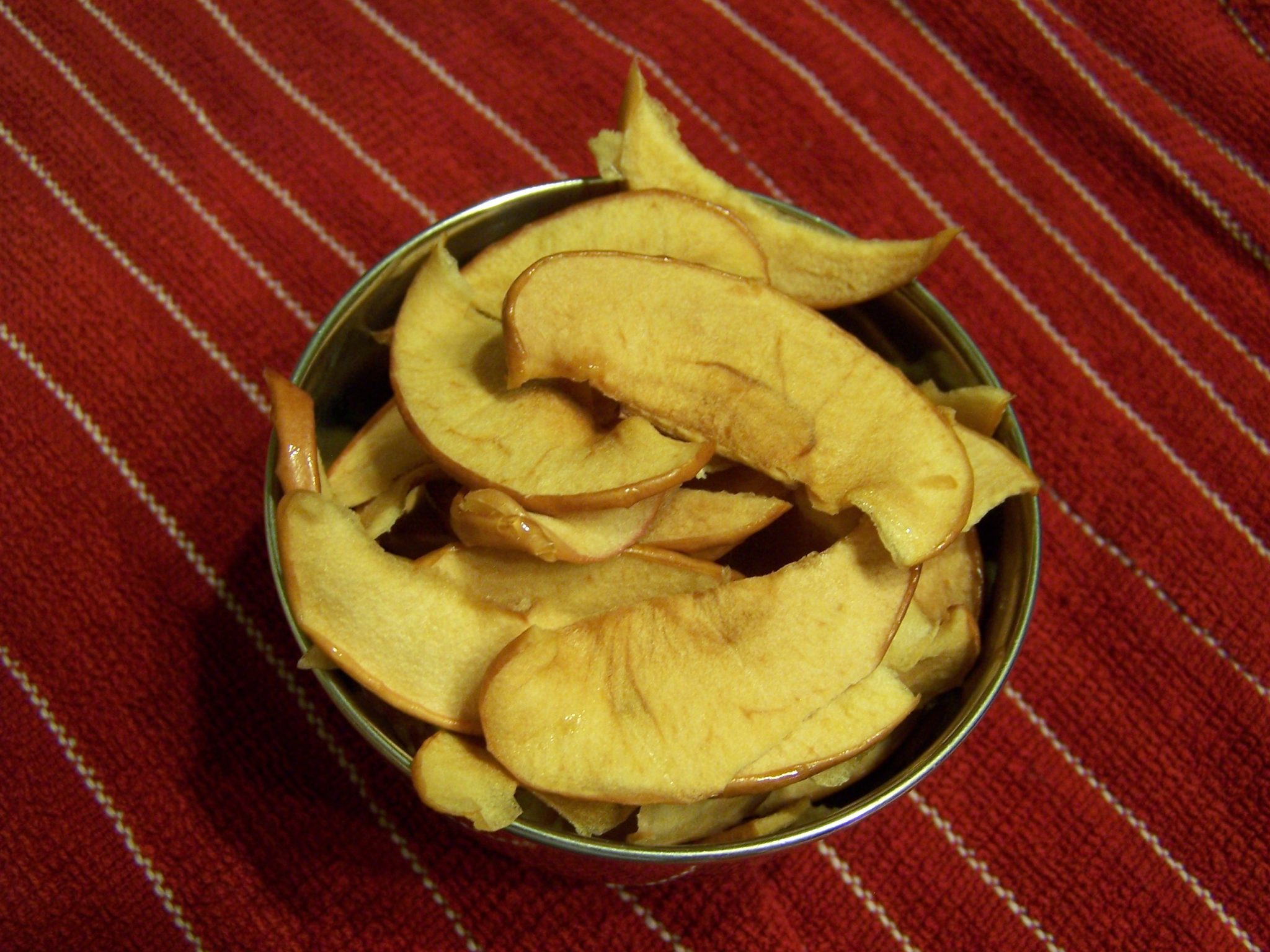 These are just like the store bought apple chips!  Don't you love those!?!  I sure do.  I found this recipe in a Women's Day magazine.  Although they were delicious as is, I think next time I will try adding cinnamon to the sugar syrup.
Ingredients:
1 cup water
1 cup sugar
2 large apples
Preheat oven to 225°F.  Set a cooling rack on top of a foil lined baking sheet.  Coat with non-stick cooking spray.
Bring the water and sugar to a boil in a small saucepan.  Keep at a rolling boil until a light syrup is formed, about 5 minutes.
While the sugar syrup is working, quarter and core the apples.  Cut the apples into thin slices, about 10-12 per apple quarter.  Once the syrup is done, remove from heat and stir in the apples.
Using tongs, lay the apple slices on the cooling rack.  Make sure they are not overlapping.  Replace the foil with a new piece of foil since it will have a lot of syrup drippings on it.
Bake for 2 ½ hours.  Loosen the chips so they don't stick and let them cool on the rack.  Store in an airtight container.