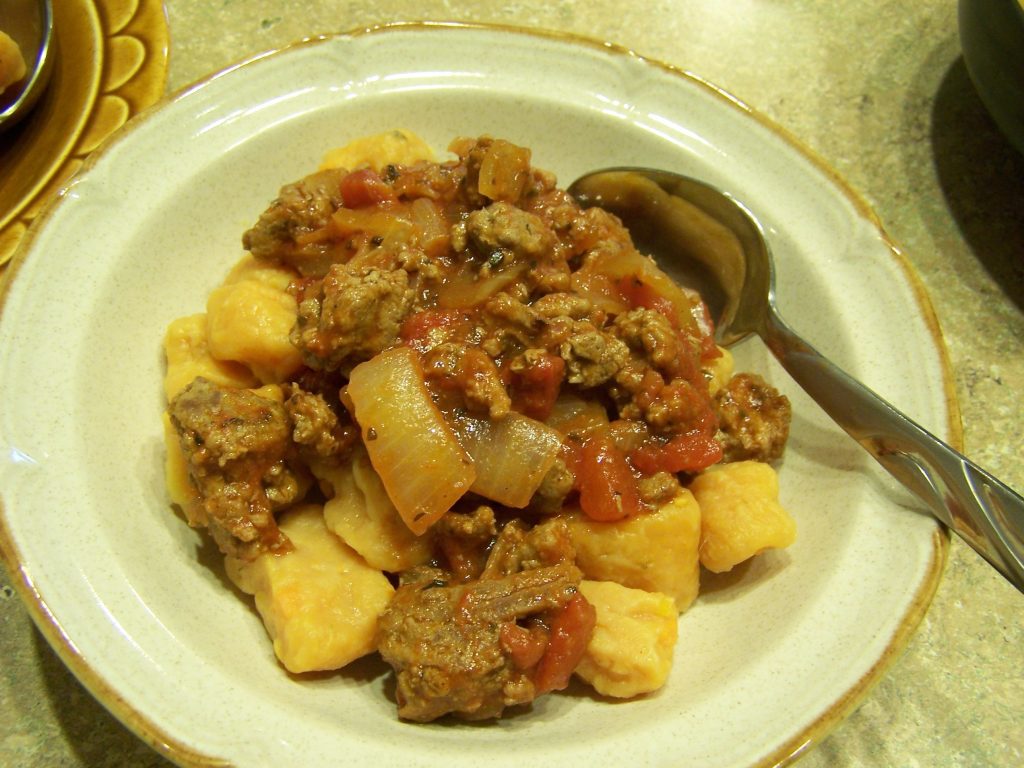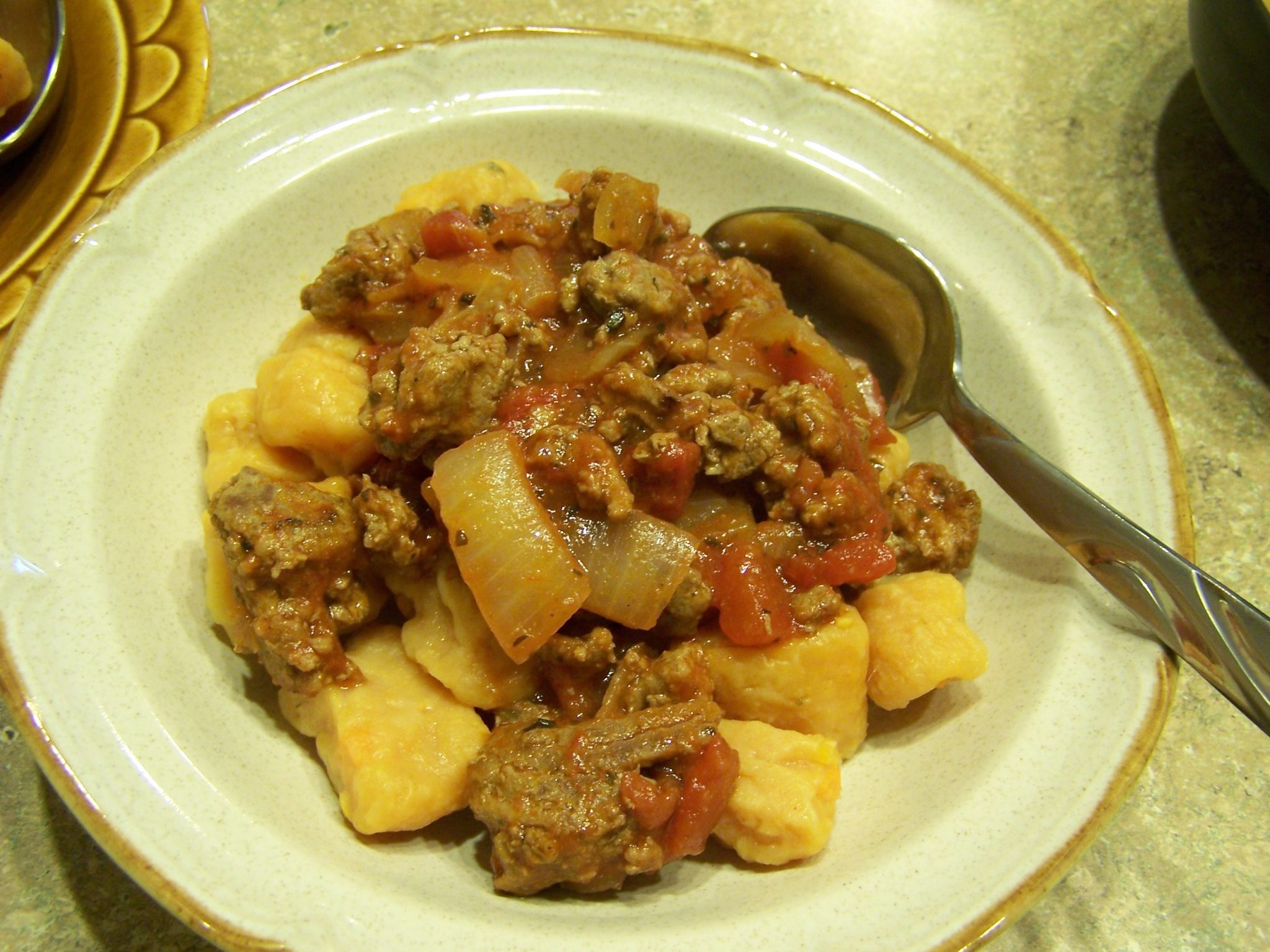 I made this dish with leftover homemade sweet potato gnocchi that I had in my freezer.  This turned out to be really delicious!  I will definitely be making this again.  Recipe is adapted from this recipe from Cooking Light.
Ingredients:
1  (16 oz) package gnocchi (or homemade)
1 lb Ground Turkey
2 Tablespoons Extra-Virgin Olive Oil
1 Onion, chopped
1 teaspoon Dried Basil
Salt & Freshly Ground Pepper
½ Cup Chicken Stock or White Wine
3 Tablespoons Tomato Paste
1 (14.5 oz) Can Diced Tomatoes with Basil, Garlic & Oregano
Shredded Mozzarella Cheese, for serving
Bring a large pot of water to a rolling boil.
Heat the olive oil in a large skillet over medium high heat.  Add the turkey and cook until browned, about 5 minutes.  Add the onion and cook until softened, about 2 minutes.  Season with basil, salt and pepper.  Stir in the chicken stock and cook for 2 minutes.  Add the tomato paste and diced tomatoes, cooking for about 5 more minutes.
Cook the gnocchi in small batches.  Let cook for 2 minutes after they float to the surface of the water.
Serve the turkey ragù over the gnocchi with shredded mozzarella cheese on top.
Serves: 4